Tired of seeing the same old baby names everywhere? Looking for something different for your little one? Here is a list of stunning baby names you have not thought of!
The research is out, and it shows today's parents prefer less common names for their children. The explanation? Valuing individualism over fitting in. This is why we see celebrity baby names like Apple and Blu Ivy. Everyone is fighting to make their kids stand out!
While the quest for standing out has lead to some highly, ehm… creative made-up names, it really isn't necessary to choose something that's unheard of. There are plenty of gorgeous known, but uncommon names out there ready for the picking.
The following is a list of such lesser known baby names for girls and boys, plus their origin and meaning.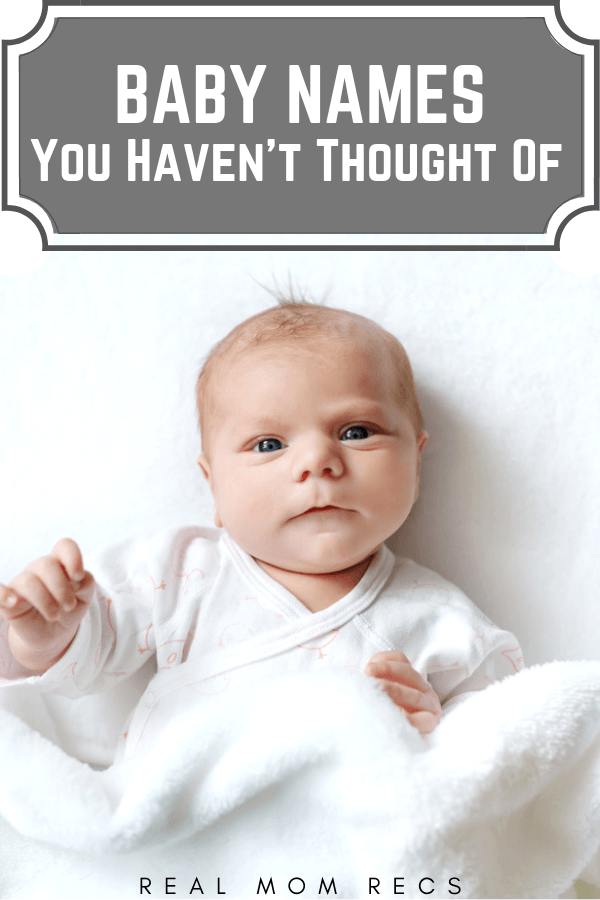 Baby girl names
Ailani Hawaiian name meaning "chief"
Anissa Arabic name meaning "friendly"
Antonia Italian girls name meaning "priceless"
Bethel Hebrew for "house of God"
Cecily Latin for "blind"
Cinzia Italian version of Cynthia, meaning "moon Goddess"
Cressida Greek name meaning "gold"
Domino A gender-neutral name of Latin origin meaning "lord, master"
Ensley English surname meaning "meadow"
Ember French for Amber
Indigo Greek for "Indian dye"
Jaslene Combination of Jasmine and Darlene
Julissa Combination of Julia and Alissa
Khari West African name meaning "kingly"
Lucretia Latin name, meaning unknown
Macaire French boy name used for girls, meaning "blessed"
Marisha Russian variation of Marissa, "of the sea"
Maridel Variant of Welsh girls name Mari, meaning "star of the sea"
Want to stay organized and stress-free during your pregnancy?
Truth bomb: I am not the most organized person. I'm the person writing out the card on the way to the birthday party. During my first pregnancy, my last-minute haphazardness caused me a lot of unnecessary stress. I felt like I was never on top of my to-do list. Now with four kids under my belt, I made this pregnancy planner to help new moms feel calm and organized during their whole pregnancy (and beyond). This planner covers all your to-dos and tracking sheets from the first trimester to feeding your newborn. See everything it includes here!

Meira Hebrew name meaning "light"
Miriam Hebrew for "wished-for child"
Neda Slavic name meaning "born on Sunday"
Nisi Unisex Hebrew name meaning "emblem"
Odelia Hebrew name meaning "I will praise the lord"
Raphaella This elegant girls name is Hebrew for "healing God"
Rheda Anglo girl name meaning "a goddess"
Risha A name with Hindu origins but commonly used in the Russian language meaning "saintly"
Sapphire English nature name referring to the jewel
Shaleigh Irish name meaning "princess in the field"
Shoshannah Hebrew name meaning "lily"
Solara A name with Latin origins referencing "the sun"
Tala Native American name for "wolf"
Vail Gender-neutral name meaning "valley"
Verity Latin virtue name meaning "truth"
Baby boy names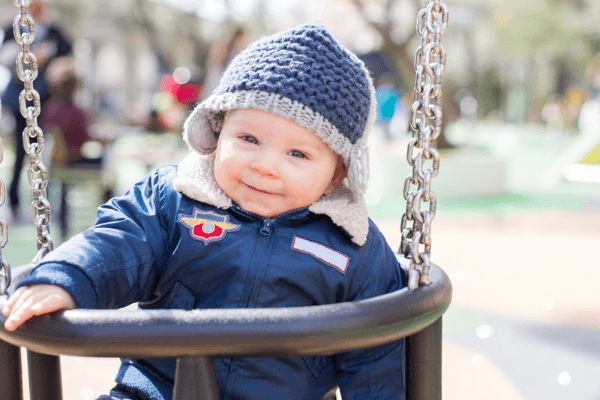 Adriel Hebrew name meaning "God is my master"
Amos Hebrew male name meaning "carried by God" (also on my list of Disney boy names)
Beck English for "living beside a stream"
Bohdan Ukranian version of Donald, which means "proud chief"
Bolton English surname meaning "dwelling in an enclosure"
Boone Name of English origin, means "blessing"
Calder English for "rocky water"
Cassiel Latin name meaning "angel of Saturday"
Colson English name meaning "people's victory"
Conroy Irish name meaning "wolf of the plain"
Dima Russian variation of Dmitri
Drexel German occupational surname meaning "one who turns"
Edison English for "son of Edward"
Fletcher English occupational name meaning "arrow maker"
Haskell Hebrew boy's name meaning "wisdom"
Kelso Name after a place in Scotland
Ledger English surname
Macon French place name
Marcel French name meaning "little warrior"
McCoy Irish boy name meaning "fire"
Merrick Anglo-Welsh for "fame, power"
Ogden English name meaning "from the oak valley"
Oslo Norwegian place name
Rylan English for "island meadow"
Sadler English occupational name for saddle-maker
Stellan Swedish name meaning "calm"
Thiago Portguese diminutive of Santiago, meaning "supplanter"
Timo Norwegian male name meaning "honoring God"
Waylon English name which means "land beside the road"
Zephyr Greek name meaning "west wind"
That's it for baby names you haven't thought of, but there are plenty more unique baby names to consider!
I also have lists for beautiful unique girl names and cool, uncommon boy names.
Or if you decide fitting in with the pack is more your speed, don't miss baby names that are trending right now.
What do YOU think? Does it benefit kids to grow up with a name that sets them apart, or is it easier to have a more common name?