Baby names are my passion! I've written articles about all kinds of baby names across many cultures and naming styles. Scroll through and take a look at the lists that suit you best.
Baby Names by Style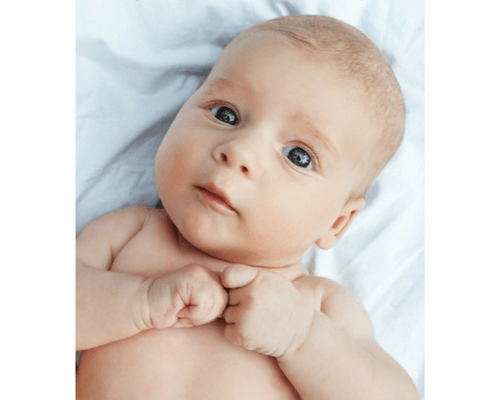 Unique Baby Names You'll Fall in Love With
Looking for a name that will set your little one apart? This list includes 200 names that are not in the top 100 on the charts. Uncommon yet beautiful, this list includes names for both boys and girls, as well as unisex names.
Three Letter Names that are Short But Oh So Sweet
Love short, simple names? Or maybe you are trying to work with a long, cumbersome last name? These three letter names are about as short as it gets, but still pack a lot of style.
Baby Names You Have Not Thought Of
If you are looking for a name your friends haven't already come up with, this is the list for you. Stunning names that aren't overused is the theme of this post.
Trending Baby Names That Will Be Huge in 2019
Want to know which names are rising in popularity? These names are on a huge incline! Be on the lookout for these trending names that are bursting onto the scene in 2019.
Immerse yourself in the fandom with these gorgeous names from Game of Thrones. The show may have ended, but what is dead may never die!
Old Fashioned Baby Names That Are Ready for a Comeback
Vintage names are 100% IN! These old fashioned names may have faded into the background of history, but they are ready to come back into fashion.
Baby Boy Names
Today's millenial moms are less interested in traditional boy names and are looking for fresh, modern choices. This list includes handsome recently popular choices that may be the new classics of tomorrow.
Whether you're searching by letter or for traditional or modern Hindu baby boy names, this list has something for everyone. Meanings are included for every name so you can make the perfect choice!
Preppy boy names for your uptown guy
If you want your son to have an Ivy league start, these preppy names are where it's at. These all-American names have a smart upper class vibe.
Baby boy name combinations perfectly paired from A to Z!
Need help finding a first and middle name combo that has that perfect ring to it? These boy name combinations match stylistically and rhythmically. Get ready for some serious name inspiration!
Unique boy names that are uncommon yet cool
From underused to the ultra rare, and vintage to modern, these boy names are short on popularity but not at all short on cool.
Choose a name straight from your favorite Disney classic. Whether it's a leading Disney prince, a sidekick or pet, these boy names are begging to be stolen from the big screen.
Baby Girl Names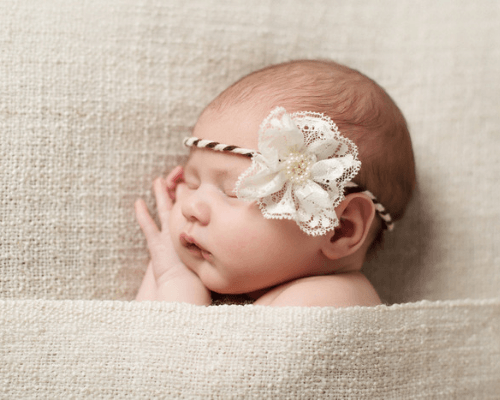 Elegant girl names perfect for your little lady
Some names are just more classy and sophisticated than others. This list has all the beautiful, feminine and elegant names to suit a lovely little lady.
Unique girl names that are pretty but rare
Unusual and different names for girls whether you want something pretty, creative, or ultra rare. Help your baby girl stand out from the rest with a unique name all her own.
Give your southern belle a gorgeous country name with these adorable name ideas.
Having a hard time coming up with just the right first and middle name combinations? These beautiful pairs will inspire you!
If you have a first name picked but can't seem to come up with the ride middle name, look no further. This post will also help you identify if a middle name flows well with your first name choice or not.
Beautiful girl names you don't hear every day
These gorgeous girl names are known, but not overused. For just the right balance between common and unique, go with one of these.
Unisex Names
Keep them guessing with this list of different and unique unisex names! If you like gender neutral names but don't want something too common or outdated, this list will be your holy grail.
A HOT baby naming trend is using a traditional boy name for a girl. Celebrities started this and it has totally caught on. Logan, James, Maxwell, and many more boy names that are moving into girl territory.
Baby Names by Origin
These beautiful names from Wales are just fascinating! With pronunciation and meaning included, you'll find a lovely Welsh favorite no matter what your ethnic background is.
Feminine and melodic, Italian baby names have become American favorites for good reason.
Tres chic! These cool and exotic names hail from France but they are adorable here too. French baby name ideas for boys and girls.
Some of my favorite baby naming sites
Nameberry is a huge database of every name imaginable. It tells you the meaning, origin, and other related names you may like based on your search.
Baby Name Wizard is awesome for showing you the popularity of names over time. This is great for getting the overall picture of a name and how it's trending.
Got baby naming questions?
I am sure I can help! Leave me a comment and I'll reply as soon as possible.