Whether you're looking for an on-trend baby name OR want to avoid a name that's rising in popularity, you'll want to check out this list. These baby names are swiftly moving up the charts and are predicted to be super trendy in 2019.
Want to see if a name is trending up or down? You can look up any name on the Social Security website to see how it has ranked over time.
Top Trending Names For Girls
Amelia/Emilia
All variations of Amelia are SO hot right now. The "A" spelling is extremely popular, sitting in the top 10 of the girls chart. Thanks to the actress Emilia Clarke from Game of Thrones who plays the much-loved Daenerys Targaryen, Emilia is right on its heels. Rising quickly, it broke through to the top 100 in 2017.
Hazel
Hazel has been making a steady rise for the last 15 years. Now it's in the top 50 for the first time ever, positioning to make even bigger gains this coming year.
Mila
Corresponding with the rise in fame of actress Mila Kunis, Mila has been climbing the charts since 2008. It's current spot is an impressive number 30, but it could certainly keep with the upward trend in 2019.
Kinsley
If I had to pick one "breakout star" for 2019, Kinsley would be it! Unheard of 10 years ago, it has risen extremely quickly and now sits at number 59 on the girls chart.
Aurora
Though it's been around forever, Aurora was not traditionally popular until it exploded in the last three years. Now it's in the top 50 and shows no signs of stopping.
Evelyn
Evelyn is one of the great old-fashioned baby names that is completely trendy right now. It broke into the to 10 last year, which means it's already huge. This name will almost certainly be one of the hottest picks of 2019.
Penelope
Kourtney Kardashian knows a thing or two about how to get baby names to jump up the charts. It's no coincidence that the name Penelope broke into top 100 in 2013 after she chose the name for her daughter in 2012. Penelope's momentum has only increased since then and it's set to enter top 20 this year.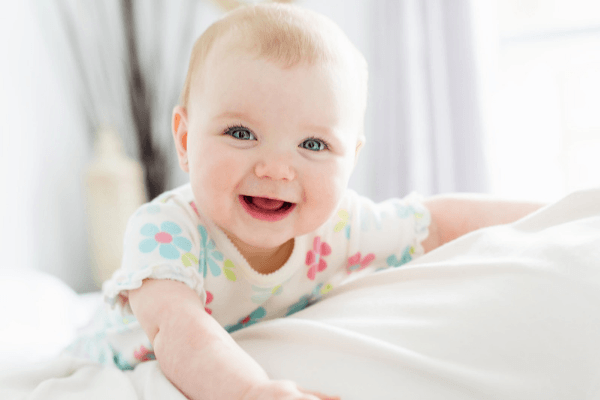 Luna
Another celebrity-influenced name, Luna is the daughter of Chrissy Teigen and John Legend who was born in 2016. The name was not even in top 100 in 2015, but is now sitting pretty in the 30s.
Scarlett
There is no slowing Scarlett down! It has shot up the charts since 2000 and is now in one of the top 20 spots.
Charlotte
Charlotte has been huge for years now, and it looks like it will still be huge in 2019. In top 10 since 2014, Charlotte is at the height of popularity right now at number 7 on the girls chart.
Aria/Arya
Another hot name thanks to Game of Thrones is Aria/Arya. People still think of this name as unique, but it's become extremely popular. It broke into the top 20 in 2017 and is predicted to keep rising even more in 2019.
Kennedy
A steady climber, Kennedy broke into the top 100 in 2011 and has consistently increased in popularity to its current spot at number 58.
Everly
An unheard of name 7 years ago, Everly is now in top 100. Now that it's caught on, who knows how high it will go!
Eleanor
"El" names are totally hot right now (Elliana, Elliette, Ella, Elle, Elodie, Elsa, Ellery, Elowyn, Eloise, and more!). Eleanor is one of the fastest risers of the bunch. It's been climbing for the last ten years and now sits comfortably at number 35.
Top Trending Names For Boys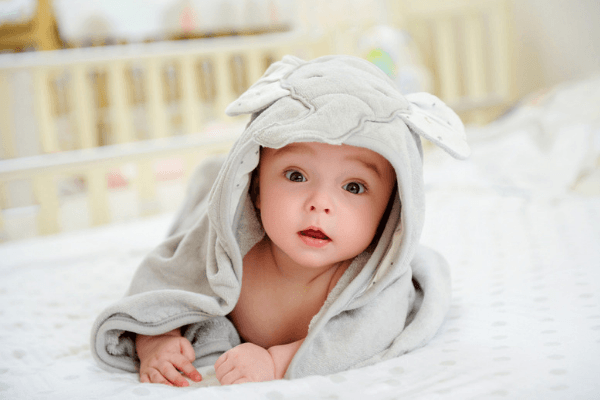 Liam
Liam has reigned in the top spot on the boys charts since 2017 and been in the top 10 since 2012. Odds are looking good that Liam will continue to be a hot pick for 2019.
Mateo
One of my favorites! Would you have ever guessed Mateo is number 42? It just entered the top 100 in 2015 and has been on the rise ever since.
Theodore
Theodore has burst onto the naming scene! Ten years ago it was lagging down at number 300- now it's up to number 62 and shows no sign of slowing down.
Henry
Henry has had a long steady climb since 2000. It is now siting comfortably in spot number 18 on the boys chart.
Weston
Weston is my pick for the breakthrough name of 2019. It just broke into the top 100 for the first time ever!
Jameson
Jameson is another boy name that's making a steep rise, just breaking into top 100 last year.
Leo
One of my favorite short but sweet three-letter names, Leo has been gaining momentum the last three years. It is up to number 60 and is predicted to be even higher this coming year.
Oliver
Oliver has been popular name choice for the last 8 years, but has now crossed the threshold into the coveted top 10. This name is huge right now!
Elias
In the last two years, Elias has made the jump from number 100 to 78. It is set to make another leap up the charts this year.
Sebastian
A steady pick (it's been in the top 100 for 10 years now), Sebastian is having a popularity burst! It now sits in its highest spot ever at number 22.
Asher
Asher is completely on-trend right now. It broke into the top 100 in 2014 and is steadily climbing into the top 50.
Do you choose names that are trendy, or go against the grain?
If you prefer less common baby names, I have a list of beautiful unique girl names and uncommon but cool boy names! Or see all of my baby name lists here– I've got something for every naming style.
Don't forget to share this post with anyone you know who's expecting a baby in 2019!