I never, ever get tired of writing about baby names for girls because there are ENDLESS options of pretty, unique girl names!
While the uber-popular girl name choices like Ava, Emma, Olivia, and Sophia are gorgeous, the beauty of the name gets lost when it becomes so commonplace. A less common name that is just as pretty will stand out much more, and reduce the confusion of having several others in school with the same name.
This list includes unique girl names only- I also have a comparable list of unique boy names and a comprehensive list of 200 unique baby names that includes boys, girls, and unisex.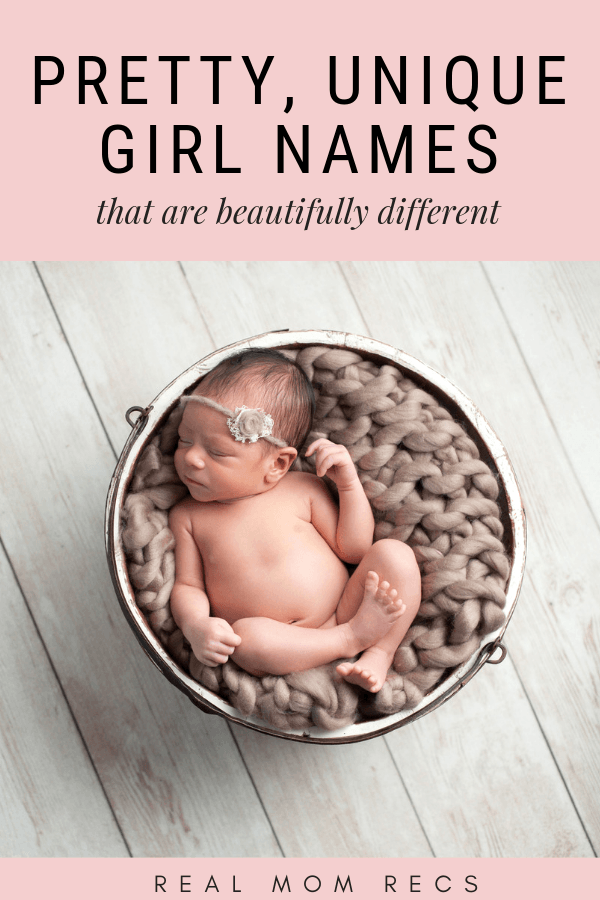 For categorization purposes, I've separated this list by style to include names that are vintage, pretty, creative, and ultra rare!
After you've found the perfect first name, read my top picks for middle names for girls or just be inspired by these beautiful first and middle name combinations!
Vintage girl names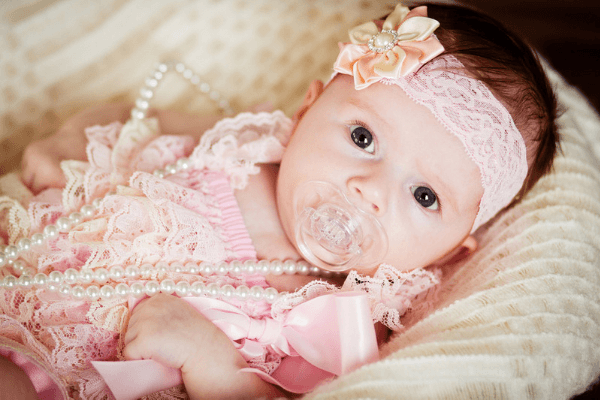 If old-fashioned baby names are your thing, I've got you covered. I love vintage names because they won't "date" your child: vintage is always in! Your daughter will stand out from the sea of trendy new baby names if you go with an old classic beauty like one of these.
Adelaide
Audra
Blythe
Cosette
Elodie
Elowyn
Elspeth
Esme
Eudora
Fawn
Helena
Leighton
Linnea
Maren
Margot
Miriam
Maude
Odette
Ophelia
Rosalie
Shea
Tabitha
Yvette
Are you suffering from pregnancy overwhelm? Do you need help to keep you on top of your to-do list and stay organized? Lower your stress and find your fully-prepared-for-baby calm with my Oh Baby Pregnancy Planner!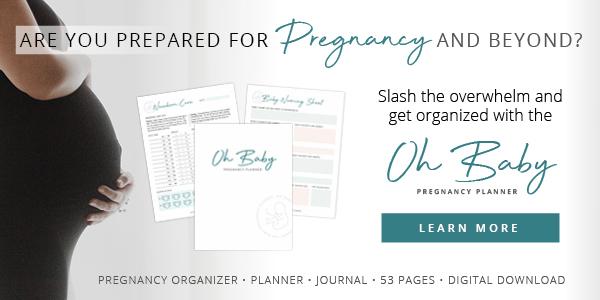 Pretty girl names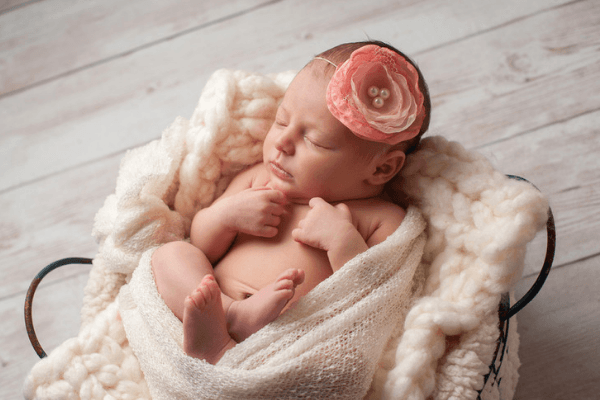 Of course, I think ALL the names on my lists are pretty! These names just have that sweet and feminine "pretty" vibe more than anything else. Unlike "cute" names, which tend to only work on a baby or little girl, pretty names are adorable for a baby as well as beautiful for an adult woman.
Ainsley
Aurelia
Brenna
Britta
Calla
Calista
Cambria
Daphne
Delaney
Elara
Esmeralda
Fiona
Freya
Kaia
Layana
Lillith
Mira
Mireya
Nahla
Rhea
Salma
Creative names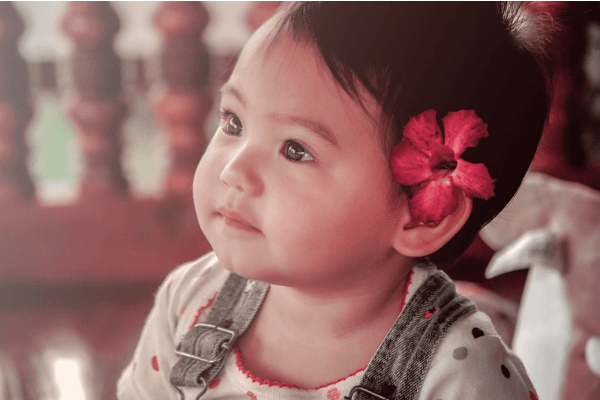 These exotic, artsy, different-sounding girl names are gorgeously unique. When I say creative, I don't mean "made up"! These names inspire your creativity while still giving your daughter a name with history and meaning.
Adria
Alondra
Arista
Astra
Bexley
Brielle
Calliope
Eudora
Imani
Indie
Jessamine
Phoebe
Kateri
Larissa
Luna
Lysandra
Mallory
Midori
Nova
Paloma
Persephone
Petra
Shiloh
Siren
Soma
Trudy
Waverly
Ultra Rare Girl Names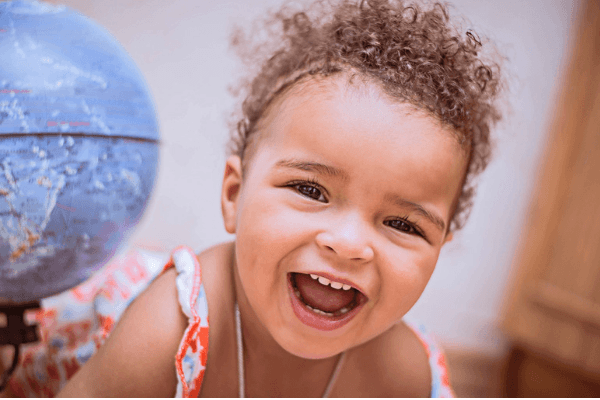 If you want to be sure your girl won't have any other kids in her class with the same name, stick to these rare yet beautiful name choices!
Aella
Aeris
Alethea
Arwen
Calypso
Camari
Carys
Elladine
Fyvie
Liesel
Lyra
Melisande
Merrigan
Nikita
Nimah
Octavia
Parisa
Saela
Sapphire
Shoshana
Sorrell
Svea
Tennille
Thessaly
Ulani
Xanthe
Xena
Zemira
If you have any favorite pretty unique girl names, I'd love to hear them!
Let me know in the comments!
And for all things baby, don't forget to follow me on Pinterest: