If you loved my guidelines from middle names for girls but want to see more prime examples, this is for you! I chose a beautiful girls' name for each letter of the alphabet and paired it with its perfect middle name match. I hope you'll be inspired by these baby girl name combinations!
And if you're expecting a boy, here is the list of perfectly paired baby boy name combinations.

Aubree Jane
The combination of trendy Aubree with traditional Jane makes for a perfect pairing.
Brielle Amaya
Brielle is one of those rare names that sounds ultra-feminine without any "a"s. Feel free to pair it with an "a" heavy middle name like Amaya.
Charlotte Rain
Classic and sweet Charlotte goes well with a short, slightly edgy middle name like Rain.
Daelyn Juliet
Daelyn is an almost-unknown girl's name that goes well with tons of middle names. Pick something with 1 or 3 syllables for the best match. Jane or Juliet are both great options.
Everleigh Rose
Both spellings of Everly/Everleigh are predicted to be huge in 2019. The name is even more beautiful next to gorgeous, single-syllable Rose.
Fallyn Carina
If you love different girl's names that lean toward gender-neutral, Fallyn is an excellent choice. I always recommend pairing a unisex name with something feminine, like Carina.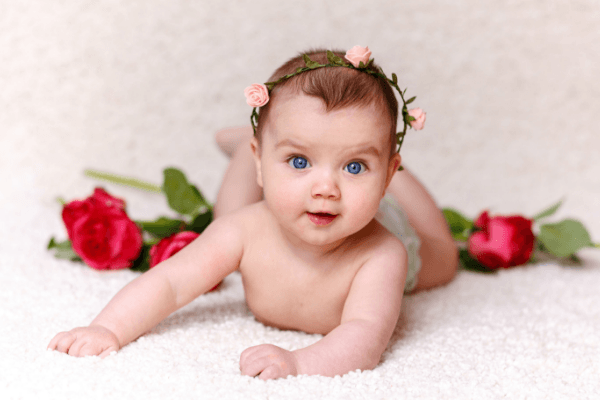 Gianna Faith
A lovely Italian girl name, Gianna goes great with almost any short middle name, including Faith.
Harper Isabelle
Doesn't this combination just have the perfect ring to it? Harper is a little edgy and cool, Isabelle is flowy and pretty.
Ilaria Joy
The unique name Ilaria is bordering on being a little harsh-sounding, so be sure to balance it out with a soft and simple middle name like Joy.
Joelle Sophia
Names ending in -elle pair perfectly with names ending in -a, making Joelle Sophia a lovely choice.
Kinsley Ayanna
Both names have a modern, trendy sound to them but the flow of Kinsley works well with the more choppy Ayanna.
London Amalia
If you're looking for a highly glamorous name, I couldn't dream up a better choice than this!
Mila Vivienne
Equal parts sweet and classy, Mila Vivienne has a modern yet timeless appeal.
Nora June
This name combination conveys the image of a girl who is smart and down to earth.
Oaklynn Jae
Super cool and trendy Oaklynn is best complimented with a short and simple middle name like Jae.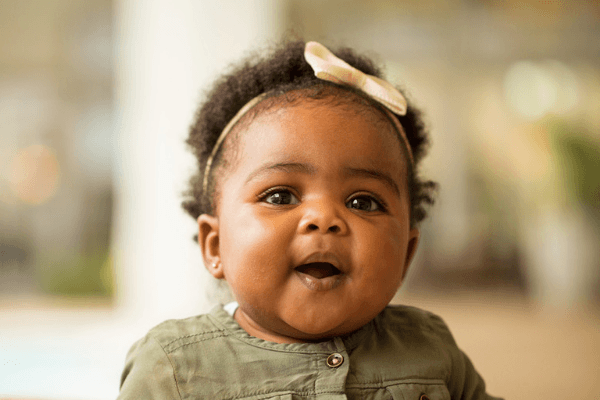 Presley May
Pretty with a vintage feel, Presley pairs well with the slightly southern May.
Quinn Milena
Unisex names like Quinn are beautiful when combined with a feminine middle name like Milena.
Ryleigh Paige
Cute Ryleigh (or other spellings Riley, Rylee, etc) flows wonderfully into soft-sounding Paige.
Skyla Grace
Pretty and sweet all around, Skyla stands out next to a soft and gentle middle name like Grace.
Teagan Rochelle
This adorable name will not date your child- it's equally likely to belong to a child born in the 1990s as it is 2019.
Una Louise
The short (but not short on style) three letter name Una is a solid choice with the vintage name Louise.
Violet Esme
If you're looking for a beautiful name pairing with a touch of whimsy, Violet Esme is a great bet.
Winona Claire
The perfect name for a girl with country charm, Winona Claire sounds like everyone's favorite girl next door.
Ximena Catherine
There is a beautiful contrast between fierce Ximena and regal Catherine.
Yasmine Clarisse
Slightly French-sounding, Yasmine pairs well with the matching middle "ee" sound in Clarisse.
Zuri Miranda
Want your daughter to be bold and different? A show stopping unique name like Zuri can go with almost anything, including a longer, strong choice like Miranda.
I'd love to hear some of YOUR favorite baby girl name combinations!
Don't be shy- leave a comment!
For more cute name combos, check out this article from Nameille.
And for more baby name inspiration, as well as pregnancy, breastfeeding, and parenting tips, follow me on Pinterest: