Finding a first and middle name that compliment each other and flow well together can be a lot more challenging than it sounds. You want names that match stylistically, but don't sound matchy-matchy or have repetitive sounds. Find inspiration in these adorable baby boy name combinations, listed below from A to Z.
Expecting a baby girl? Here is the list of perfectly paired baby girl name combinations!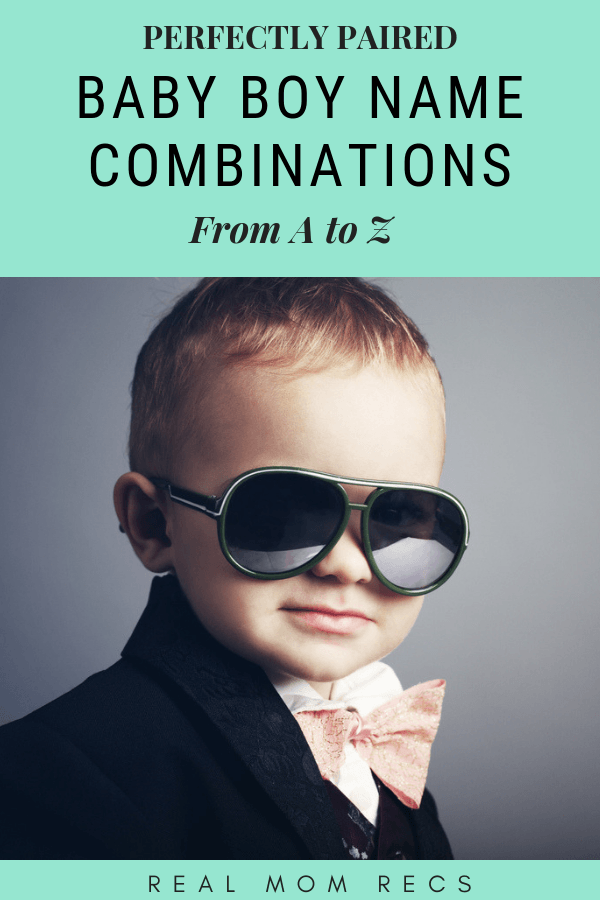 Perfectly paired first and middle baby boy name combinations:
Abram Joel
Both names have a vintage appeal that hold up over time. The combination of a two-syllable name followed by one-syllable name tends to work well.
Brecken James
Brecken is one of those names that is trendy and modern, but sounds familiar because the style is similar to many other popular names. It sounds a little choppy, so I love it with something soft and simple like James.
Camden Gage
If you're looking for a lovely preppy boy name pair, this is it! Be sure to put some baby Oxfords
on your registry for little Camden Gage.
Declan Oliver
Both of these names are climbing the charts, so if you're looking for an up-to-date popular name, Declan Oliver is a great option. It has a bit of British charm to it if you'd like to pay homage to England with your son's name.
Elias Graham
Handsome, cool, and smart is the image that comes to mind from Elias Graham.
Fabian Lorenzo
Expecting a little Italian stallion? Fabian Lorenzo is an adorable name he can grow into. The names work well together without having the ending "o" sound in both names, which is overdoing it just a tad.
Grady Ryan
For the All-American boy next door, Grady and Ryan are a perfect pairing.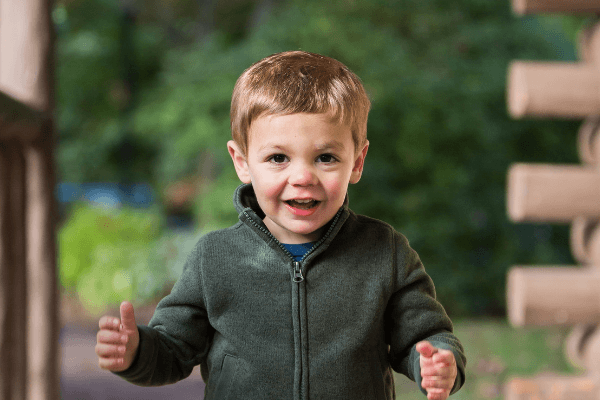 Holden Anthony
Holden is a familiar but underused name choice. Pair it with a middle name that is more common, like Anthony, or a name you love from your family tree.
Isaiah Michael
The vowels in these two names make them fit together like a glove. Isaiah Michael sounds like the name of a boy who is sweet and sensitive.
Julian Alexander
If you like traditional names with a little twist, Julian Alexander is a beautiful choice. It feels like an updated version of the uber-common John Alexanders of our generation.
Kasen Jeremiah
If you like the overdone "-ayden" names like Kayden, but don't want to be part of the trend, Kasen is a gorgeous alternative. I like it paired with the long and flowy Jeremiah.
Lincoln Caldwell
Maybe he'll be a business owner, maybe he'll be president. Lincoln Caldwell is the name of a kid who's going places!
Mason Benedict
This name combo has a bit of a bad-boy edge to it. Mason is a trendy name right now, but so irresistable. Benedict is less common with a similar style and feel.
Noah Christopher
This is a "safe" name choice due to its wide appeal. It is equally as cute for a little boy as it is handsome for a grown man.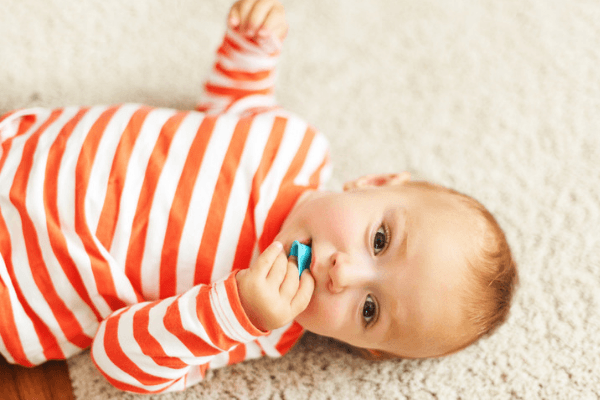 Orion Maxwell
This name rides the line between smart and nerdy in the best way possible. It is eccentric in an attractive way that will definitely help your little one stand out.
Paxton Elijah
Paxton Elijah is an all-around "good kid" name choice. It has a sweet and slightly sporty feel to it and strikes a good balance between common but not too popular.
Quincy Raymond
A name with historical depth, Quincy pairs well with something masculine and traditional like Raymond.
Rhett Levi
Perfect for the boy who's a little bit country! Rhett Levi is a great combination that's rustic, masculine, and handsome.
Spear Augustus
Stand out from the crowd with this unique baby name. Spear is solid and sharp, Augustus is classic and smart. Together they make a name that is different without being too weird or difficult.
Titan Marshall
Strong and masculine Titan pairs well with the soft "all" in Marshall.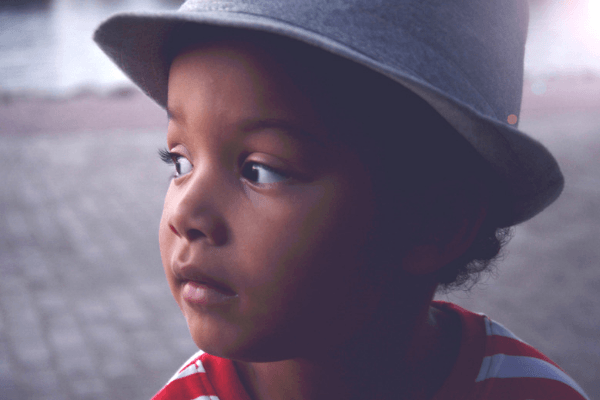 Uriah Marcus
Uriah is a soft sounding name with its lack of hard consonants, but with a different, cool edge to it. It goes great with almost anything but I love it with a masculine name ending in "s" or "n", like Marcus or Martin.
Vinn Alessandro
Another handsome Italian name choice, Vinn is solid and strong which compliments the longer, more melodic Alessandro.
Wyatt Graham
Wyatt has a bit of a Southern feel without being overly country. Pair it with a softer sounding middle name like Graham.
Xander Eli
How adorable is little Xander Eli? It comes across as likable, friendly, and a little bit quirky. Eli also happens to be on my list short but sweet three letter names.
Yuri Samuel
The multi-lingual name Yuri is best known for its Russian roots- it's the Russian form of the name George. But Yuri is also found in Greek, Hebrew, and Japanese. It goes great with familiar, friendly Samuel.
Zane Isaac
Zane is already too cool for school. Pair "trendy cool" with "classic cool" by going with the middle name Isaac.
What is YOUR favorite all the baby boy name combinations? Leave a comment!
For uncommon baby boy name inspiration, check out my list of unique names for boys. Or if you're a Disney lover like me, don't miss the cutest Disney-inspired names for boys.
Are you suffering from pregnancy overwhelm? Prepare yourself for all aspects of pregnancy, birth, and new motherhood with the Oh Baby Pregnancy Planner: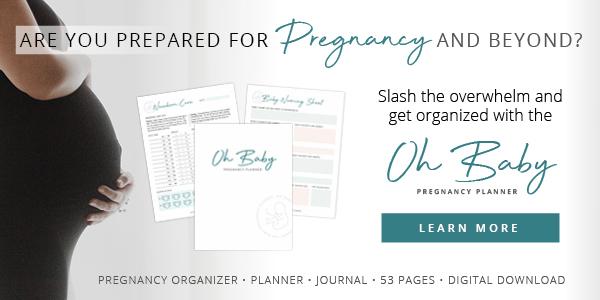 For more baby name inspo, Nameille has more adorable baby boy first and middle names.