Whether you want to honor your family's heritage, or just enjoy their melodic and feminine style, Italian girl names are a popular choice both in the U.S. and abroad.
You can stick with the Italian theme whether you're looking for a more popular name like Sofia or Mia, or a stand-out name like Lorenza or Maddalena.
Or, be even more authentic by choosing a name that is currently popular for baby girls in Italy but is nowhere to be found here across the pond (yet!). Ginevra, anyone?
Celebrities who have used Italian girl names
Italian names are a favorite among celebrities, including:
Salma Hayek with Valentina
Ben Affleck and Jennifer Garner with Serafina
Matt Damon went with Italian names for all his girls: Isabella, Gia, and Stella
Mario Lopez also has a daughter named Gia (short form of Giovanna/Gianna)
Claudia Schiffer's daughter Cosima
Kevin Jonas went with an Italian double-header for his baby girl Valentina Angelina
Pronounciation considerations
Keep in mind that Italian pronunciation is different than English (if you are familiar with vowel sounds in Spanish, they are similar in Italian). For example Camilla could be pronounce with a short "I" sound in English, but in Italian it's said "Cah-MEE-la".
Another rule of thumb in Italian is that the letter C followed by an e or i makes the C pronounced "ch". So Marcella is pronounced "Mar-CHEL-la", not "Mar-SEL-la".
Lastly, the letter combination "Gi" is the equivalent the English letter "J". So Giulia is essentially Julia, and Gianna pronounced "Ji-ahn-na".
Italian Girl Names List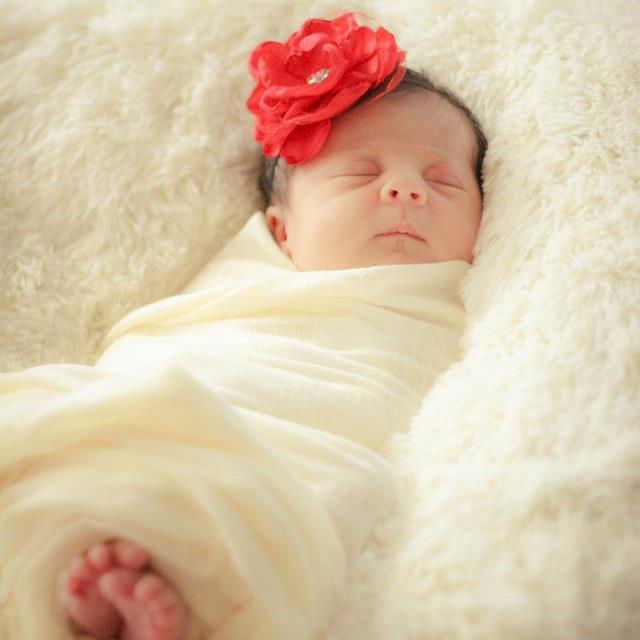 Adelina "noble"
Alessia "defender of mankind"
Angelina "God's messenger"
Antonia "priceless, praiseworthy"
Aria "air" or "melody"
Arianna "the holiest one"
Aurelia "golden"
Aurora "sunrise"
Bianca "white, shining"
Camilla "Priest's attendant"
Cara "darling"
Carina "little darling"
Carmela "garden"
Cassandra "shine upon mankind"
Chiara "bright, clear"
Concetta "pure"
Cosima "order, beauty"
Damiana "the taming one"
Daria "owner of goodness"
Delia "woman from Delos"
Elena "shining light"
Eleonora "bright, shining one"
Emilia "competitor, rival"
Eugenia "woman well-born"
Evelina "wished-for child"
Fabiola "lovely bean"
Faustina "the lucky one"
Filippa "lover of horses"
Flavia "golden, blond"
Flora "flower"
Francesca "woman from France"
Gabriella "God is my strength"
Gaia "from Gaeta"
Giada "jade"
Ginevra "fair one"
Giorgia "farmer"
Giovanna "God is gracious"
Giulia "soft-haired"
Giustina "fair, rightful"
Gloria "woman of glory"
Isabella "promise of God"
Ladonna "ladylike"
Lorena "woman from Lorraine"
Lorenza "laurel tree"
Luciana "light of the day"
Maddalena "woman of the high tower"
Marcella "warlike"
Marina "from the shore"
Mattea "gift of God"
Mia "mine; bitter"
Micaela "who is like God"
Milana "from Milan"
Mirabella "wonderful"
Noemi "my delight"
Oriana "golden"
Ottavia "eight"
Paola "tiny, petite"
Perla "gemstone"
Pia "pious"
Priscilla "old fashioned, ancient"
Raffaella "God heals"
Regina "queen"
Renata "reborn"
Rosalia "beautiful rose"
Rosetta "rose blossom"
Rufina "woman with red hair"
Sabina "from the Sabine tribe"
Serafina "ardent"
Serena "placid, calm"
Siena "from Siena (a city in Tuscany)"
Sofia "wisdom"
Stella "like a star"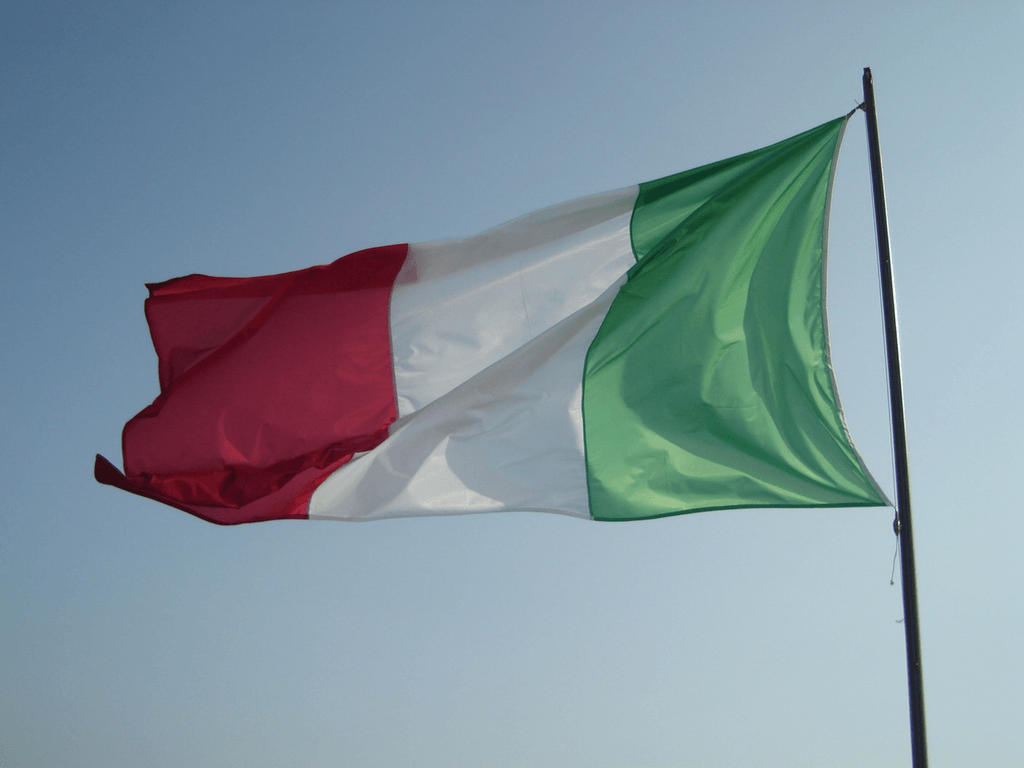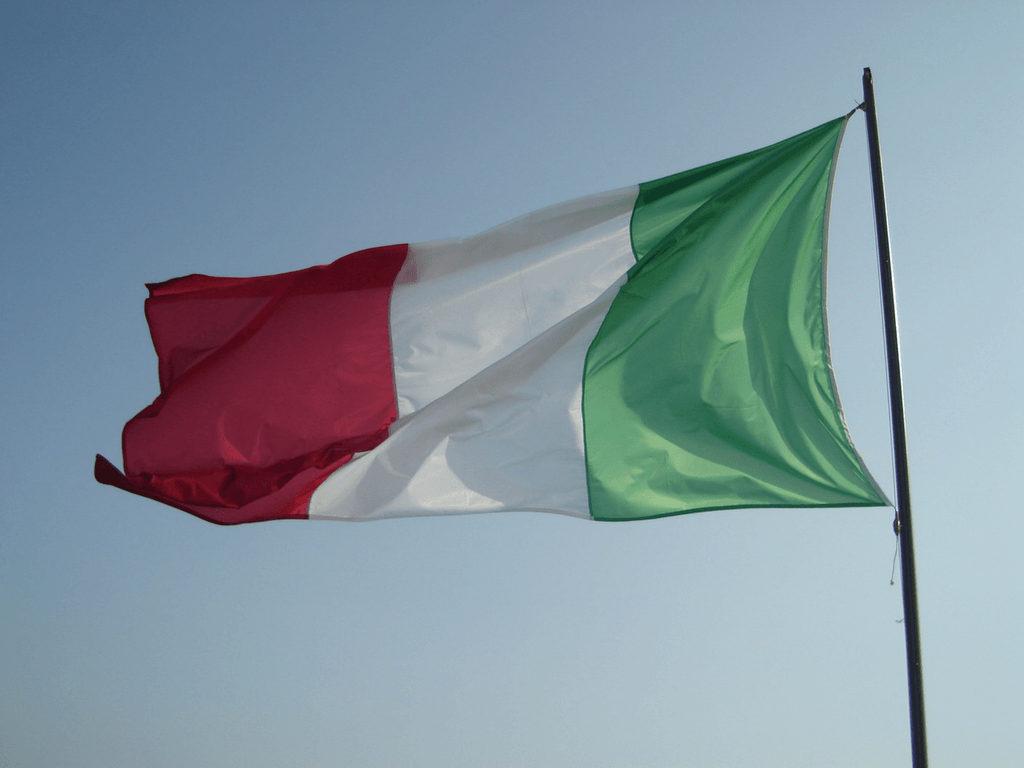 Teresa "harvest"
Valentina "healthy and strong"
Venetia "from Venetia"
Verona "from Verona"
Vincenza "conquerer"
Violetta "violet"
Vittoria "conqueror"
Viviana "victor"
Which of these Italian girl names is YOUR favorite? Let us know in the comments!
When naming our second daughter, we wanted to use family names and Carmela was all over our family tree. We decided to put a little spin on it and use the diminutive "Carmelina" for her middle name. Another fun option that works with a lot of Italian names!
Or, if it turns out these aren't your style, browse our list unique baby names or these old-fashioned names!
Pin it for later: