Are you imagining your future baby girl as a tree-hugging, nature-loving free spirit? You need to check out this list of nature names for girls, all inspired by Mother Earth herself.
Whether you choose her name from a flower, season, or spice, your daughter will be connected to her earthy roots with a name from nature.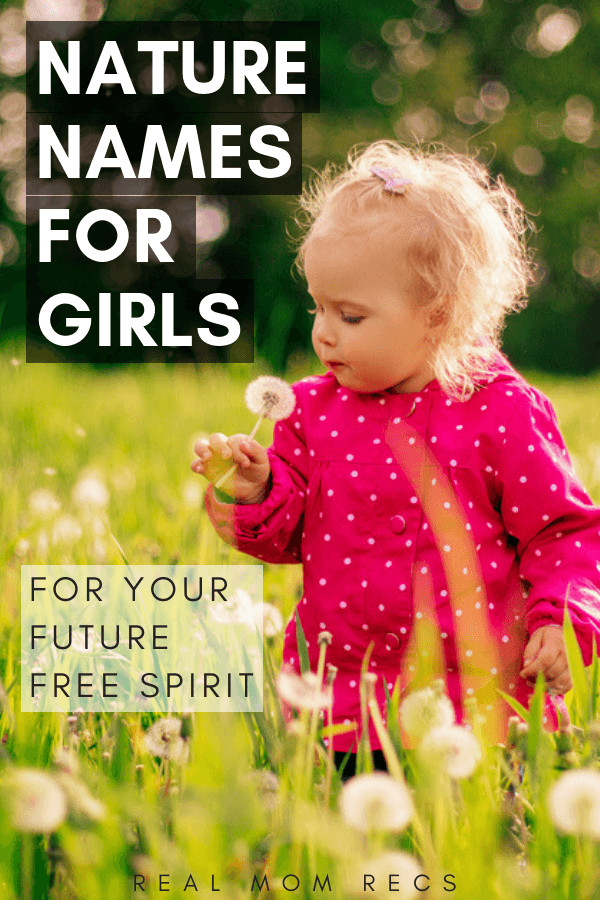 And once you've found the perfect name for your baby girl, it's time to pair it with the perfect girls middle name!
Flower names
If you're imagining your daughter being intricate, delicate, and beautiful, naming her after a flower is the perfect choice. You can go with something unique like Azalea, Poppy, or Marigold (isn't the nickname Goldie so tempting?) or stick with the more well-known Lily or Violet.
Azalea
Daisy
Flora
Freesia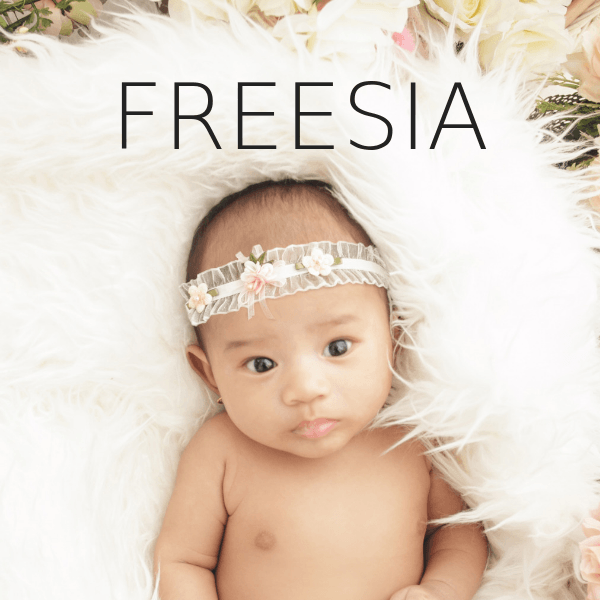 Lavender
Lily
Lilac
Marigold
Poppy
Posey
Primrose
Rose
Violet
Zinnia
Season names
These are lovely names, especially when your due date lines up with the season! If the name Winter feels a little too "cold" for you, the nickname Winnie really sweetens it up.
Autumn
Summer
Winter
Plant names
Get closer to nature with one of these lovely plant names for your little girl. For a baby born around Christmas time, Holly and Ivy are obvious choices. Laurel and Willow are both soft, gentle names that work for any season.
Cassia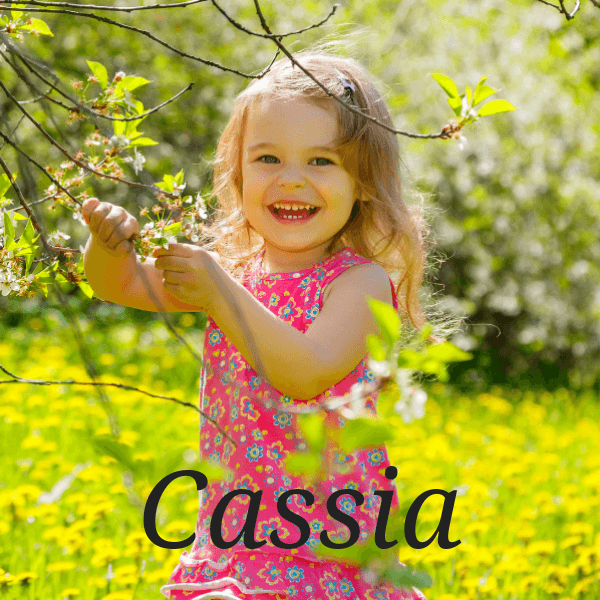 Clover
Holly
Ivy
Juniper
Laurel
Willow
Bird Names
Tweet, tweet! Maybe your baby girl will end up as a songbird with one of these bird-inspired monikers.
Birdie
Lark
Piper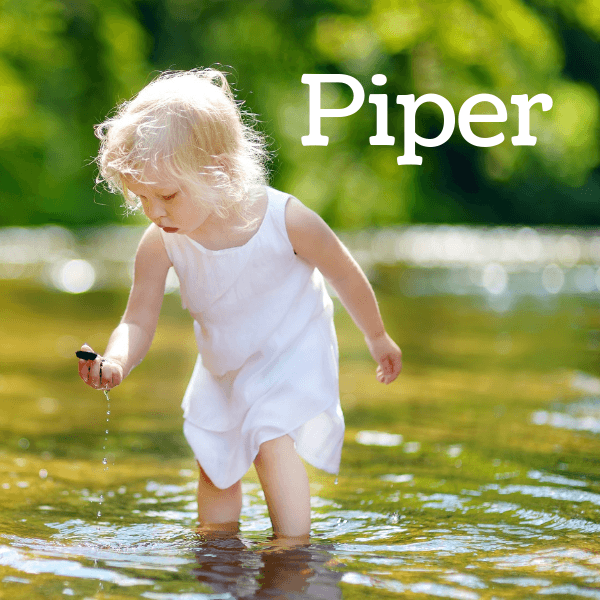 Raven
Robin
Sparrow
Wren
Sun and sky names
If you like French baby names, Azure (clear blue, like the sky) and Soliel (sun) are both pretty name options. You also have the conventional (Dawn) or nontraditional (Rainbow, Stormy) varieties of sky and weather names.
Aster
Azure
Celia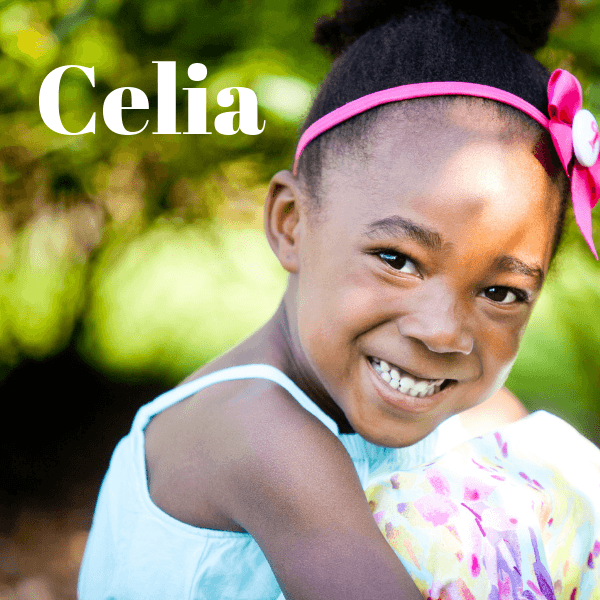 Dawn
Rain
Rainbow
Sky
Soliel
Stella
Stormy
Gemstone Names
If your baby girl is like a valuable, precious gem, go with one of these names!
Coral
Jade
Onyx
Opal
Ruby
Pearl
Land inspired names
Your love for her is as vast as the eye can see, just like these land names. These earthy names conjure up images of laying in a field on a warm spring day.
Briar
Meadow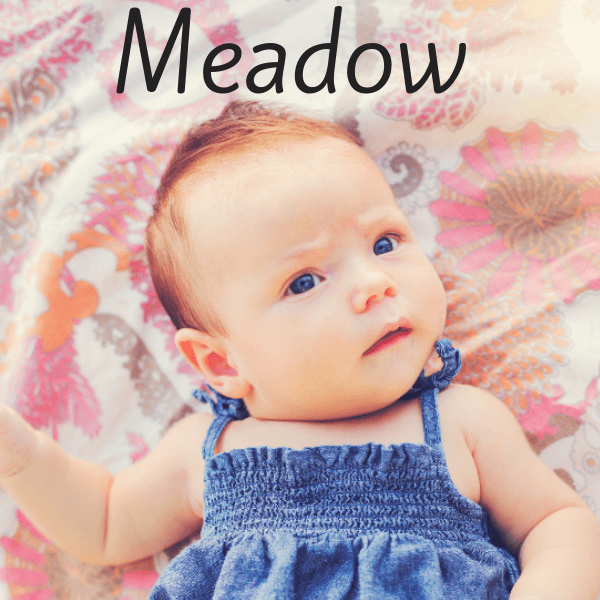 Heather
Savanna
Bodies of water
Time to name the baby? It's sink or swim! Water-inspired names are perfect for a little Florida or California girl.
Brooke
River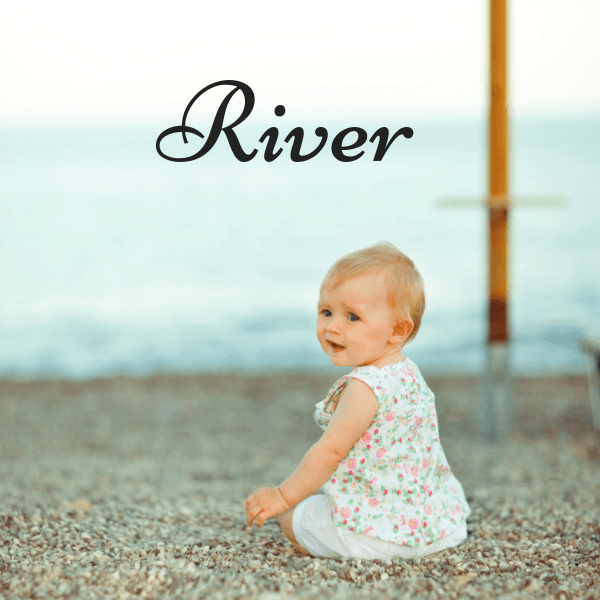 Lake
Ocean
Names of spices
These names are bringing the flavor! Spice things up with one of these fun, whimsical names.
Anise
Cayenne
Caraway
Ginger
Rosemary
Saffron
Sage
What's your favorite nature name for girls?
Let me know in the comments!
For all things pregnancy, baby, and parenting, make sure you follow me on Pinterest: