What's old is new again when it comes to baby names! We've tracked the trends and found that many old fashioned baby names are in fact on the rise. Here's a list of beautiful retro baby girl names that are coming back in 2020. Love them or hate them, you're going to be seeing a lot more of these vintage names in the near future.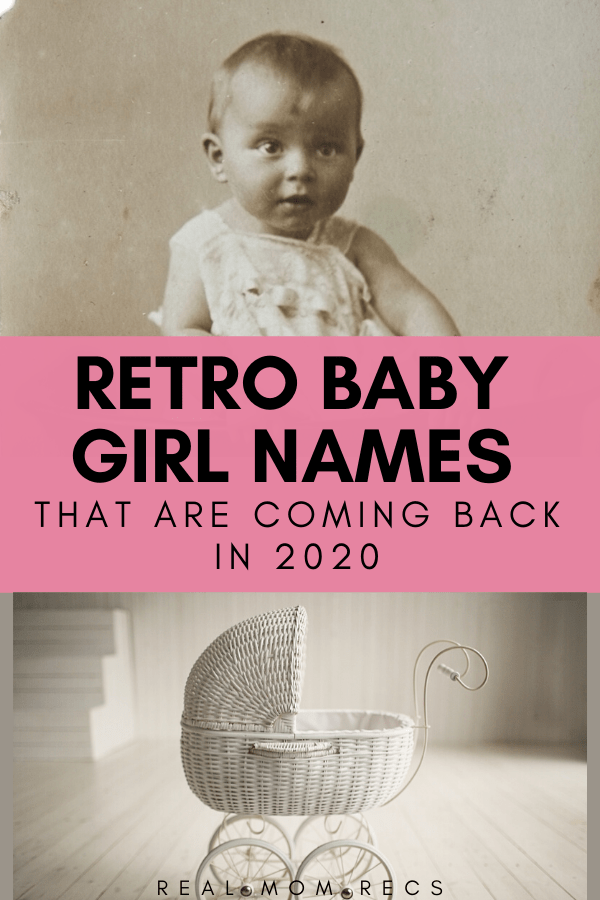 Josephine
After bottoming out of the charts in the 1990s, stylish yet old-timey Josephine has increased in popularity every year since 2000. It is definitely looking like a cool name choice again as it has now re-entered the top 100. Josie or simply Jo make adorable nicknames.
Frida
What could be more 2020 than celebrating talented and powerful women? It seems that today's moms are inspired by Frida Kahlo, causing a resurgence in the use of Frida in the last five years.
Alice
You might still think of it as an old lady name, but Alice has been soaring in popularity since 2002. It is now sitting comfortably in the top 100 at number 71.
Vera
Simple yet pretty, Vera has done nothing but rise in the last decade. It is still a relatively unique name choice where it currently stands in the 200s.
Myra
Myra was sitting stable around number 900-1000 on the charts for years, until it leapt up to under 500 last year. If it keeps moving at that speed, it will be way up there on the charts by the end of 2020.
Eliza
This name of Hebrew origin is the diminutive form of Elizabeth, and is currently the most popular it's ever been at number 131 on the charts. The reason? Likely the insanely popular musical Hamilton, which features Eliza Hamilton as one of the main characters.
Dorothy
Dorothy went from a low of 982 in 2006 to current spot of 586, showing a rapid incline even though it still isn't popular. Cute nickname Dottie is a major asset for this retro girl name.
Hattie
Another antique name in the category of "still uncommon, but rapidly rising", Hattie also rose 500 spots in the last decade.
Ivy
Beautiful nature name Ivy is on the rise and just broke into that coveted top 100 in 2018. Celebrities across the board have chosen this name, from Jay Z and Beyonce to one of the Duggar daughters!
Iris
This could be the year for sweet old-fashioned Iris to break the top 100 most popular baby names after slowly climbing to number 138.
Freya
Freya, a gorgeous name of Norse origin, has had perhaps the most steep growth of all the names on this list. Nowhere to be found on the charts a mere 6 years ago, it now takes the 266th spot.
Rose
Elegant simplicity is found in Rose, which peaked in popularity right around a century ago. Its use has ebbed and flowed throughout history but is looking hot right now at number 123.
Eleanor
One of the most used names of the uber-trendy El- names is Eleanor, topping the charts at number 32. It is unclear what's driving this sudden surge of popularity other than the recent obsession with the nickname Ellie.
Hazel
Hazel is the new modern/antique hybrid name, having risen up on the charts every year since 2000. It sits comfortably now in the 42nd spot and doesn't seem to be going anywhere.
Florence
Florence, reappeared on the charts 2017 after not being ranked in prior years. Is its British popularity crossing over the sea? If I come across a baby Flo or Flossie I will be inclined to think yes.
Still looking for more retro names?
Check out this fun feature from Social Security website- you can check out history's most popular baby names by decade going all the way back to the 1880s! You should be able to find some real hidden gems from history with just a little bit of digging.