If you are dreaming of a handsome, polo-wearing, all-American stunner of a son, here are 60 preppy boy names that will be right up your alley!
These names are mostly classic, but with some trendy modern boy name selections with the same vibe. All convey an image of status, wealth, and upper education.
And preppy boy names tend to pair perfectly with elegant girl names, as they both have an air of sophistication. It is always nice when siblings have names that are the same style without being matchy-matchy. I also love the combination of a preppy boy name with a country girl name!
If you're still looking at all name styles, browse all of my baby name lists.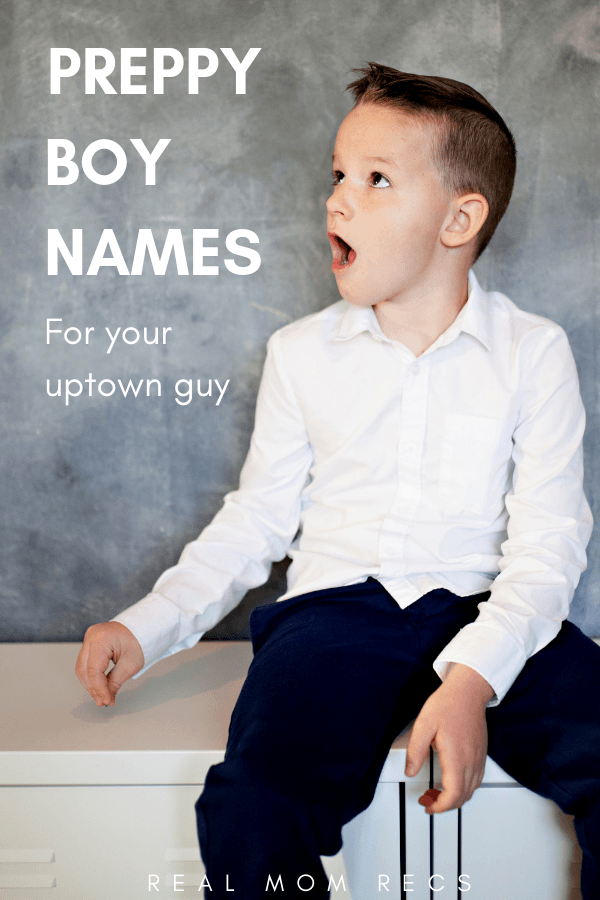 Disclosure: This post may contain affiliate links, which means if you click one of the product links, I receive a small commission at no extra cost to you.
And without further ado, let's get to the upper class boy names! He may or may not end up going to a New England prep school, but at least he can sound like someone who would. Names are everything when it comes to making a first impression!
Preppy boy name list
Warner
Wakefield
Tanner
Lucas
Trent
Ryland
Casey
Sterling
Jefferson
Chandler
Dean
Branson
Brooks
Pierce
Scott
Your preppy named boy will need to look the part! I love this adorable Ralph Lauren navy and white striped coverall
, this JonJon seersucker romper
, and this Little Me Pant Shirt and Tie Set
.
Nathaniel
Hugh
Graeme (alternate spelling: Graham)
Allistair
Hudson
Samson
Blaine
Miles
Mitchell
Remington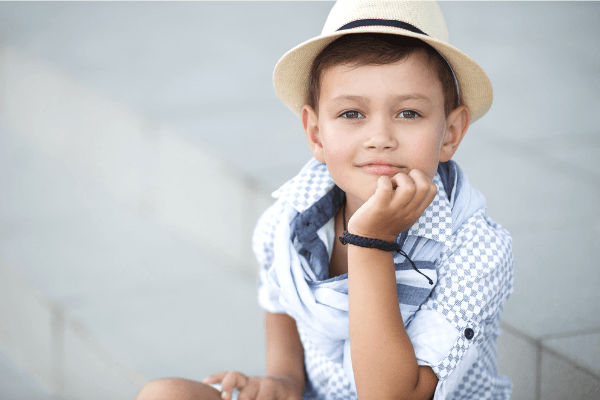 Preston
Ford
Caldwell
Barrett
Keaton
Whitfield
Bradley
Chad
Hamilton
Samuel
Barron
Thomas
Arlington
George
Keller
Neil
Louis
Looking for names with less pomp and more of an edge? You'll find what you're looking for with these unique boy names that are uncommon yet cool!
Barrington
Jude
Henry
Tate
Chase
Elliott
William
Beau
Harrison
Everett
Collins
Porter
Carter
Grant
Bowen
Judson
Richard
Hawthorne
Reid
Perry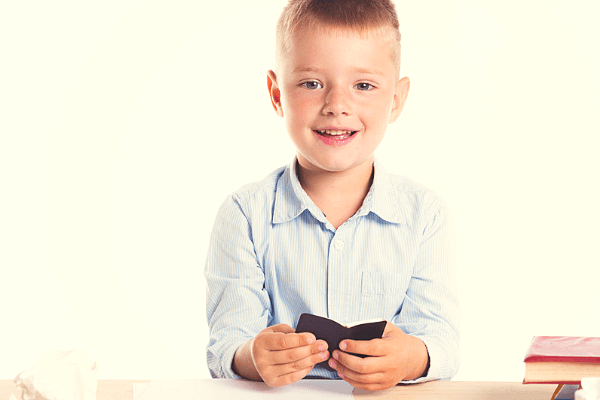 Preppy names can have different styles
Notice the little princes of the UK have their names on this list (George and Louis). What could be more preppy and upper class than an actual prince?!
Other preppy boy names on the list are more of 90s throwbacks, such as Tanner, Parker, and Chad. Others are more modern names with a posh edge such as Keaton and Hudson. Preppy names can span from traditional classics to trendy inventions of today.
Are preppy names the same as "white boy names"?
Some people may associate these names with a particular demographic, but I personally don't think any race owns an entire style of names. And remember, the person makes the name- not the other way around. (Not to mention, if you've ever seen The Fresh Prince, well Carlton is pretty darn preppy and not a white boy!)
Tell me YOUR favorite preppy boy name in the comments!
Once you've found your favorite preppy name, it's time to compliment it with the perfect middle name. Check out these perfectly paired boy name combinations for some inspiration.
For more baby name lists as well as pregnancy, birth, baby and beyond, follow me on Pinterest: