Searching high and low for a name that will help your baby boy stand out from the pack? Tired of the overdone names like Aiden and Liam? Read on for truly unique boy names, from the simply uncommon to the ultra rare!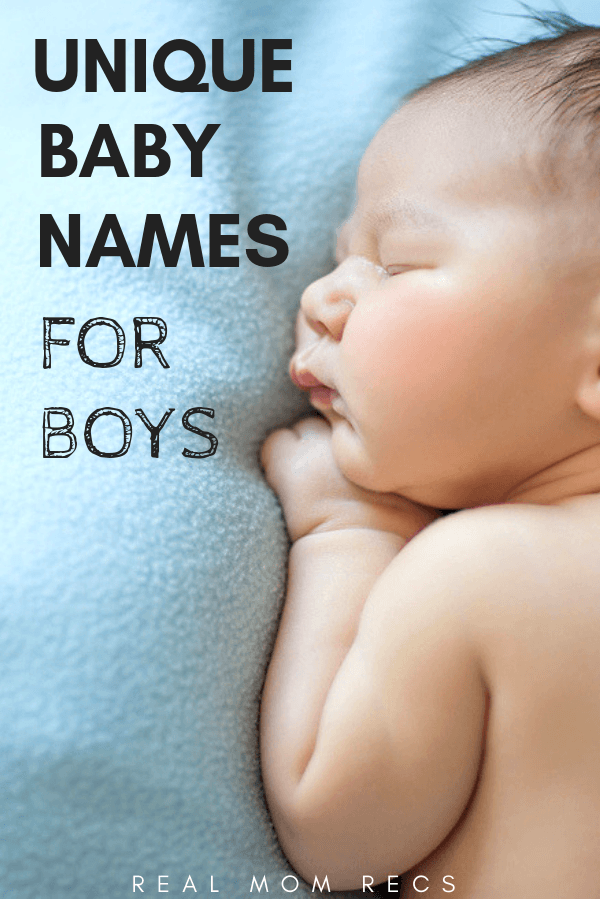 Looking for a unique name list covering girls, boys, and unisex names? We've got all your unique baby names covered!
Underused Boy Names
These are names we've all heard of, but aren't in the top 100 list of popular baby names. You'll find great name choices here if you're looking for something slightly different and uncommon for your son, without being too "out there".
Cathan
Welles
Lawson
Sander
Dorian
Burke
Pearson
Tiernan
Corbin
Price
Benton
Kaison
Chester
Nile
Seamus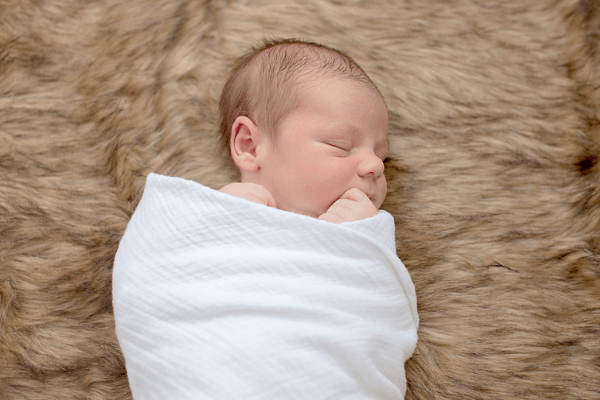 Zeppelin
Mathis
Cortez
Wilder
Brycen
Carmello
Jet
Orion
Badger
Royce
Bransen
Cormac
Tripp
Gibson
Claudio
Agustin
Bear
Hensley
Beacon
Are you suffering from pregnancy overwhelm? Do you need help to keep you on top of your to-do list and stay organized? Lower your stress and find your fully-prepared-for-baby calm with my Oh Baby Pregnancy Planner!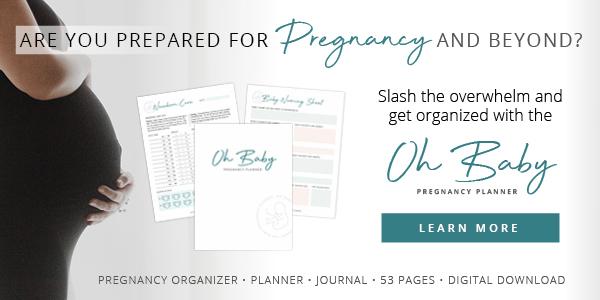 Different sounding names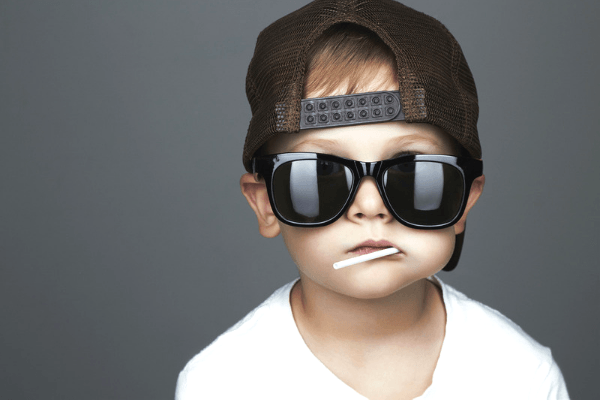 Certain names are unique not just by their rankings on the charts, but by the fact that they sound completely different than the popular names circulating around.
Many popular preppy boy names end in "den" (Aiden, Jayden, etc) or "ton" (Weston, Ashton). Simply making a rhyming version of a popular name may give you a name that is uncommon, but it won't feel truly unique.
These names have a different sound and feel to them that make them distinctive.
Fielding
Tiberius
Rye
Wakefield
Viggo
Montague
Perseus
Enoch
Binx
Riggins
Crew
Varro
Macaire
Kenzo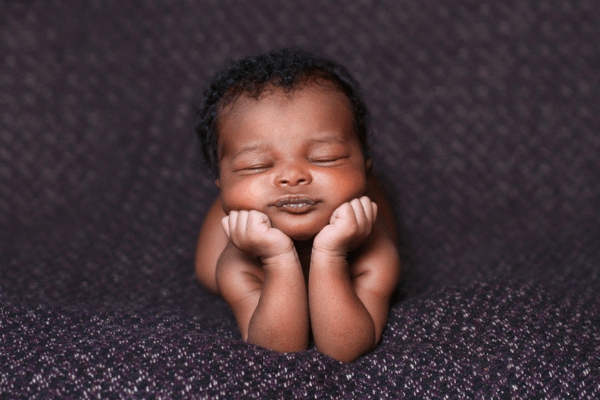 Garfield
Kanai
Davenport
Elihu
Dangelo
Thierry
Rufus
Zaire
Caspian
Philo
Esai
Ultra Rare Boy Names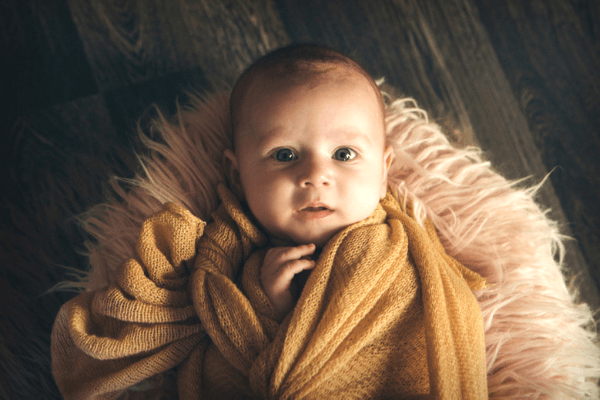 If you want a guarantee that your son won't have another boy in his class with the same name as him, go for one of these super rare boy names that have never been in the top 1000.
Laszlo
Striker
Hallam
Ashbel
Falcon
Ozias
Bauer
Hawthorne
Dempsey
Anwar
Kipling
Nero
Arledge
Roone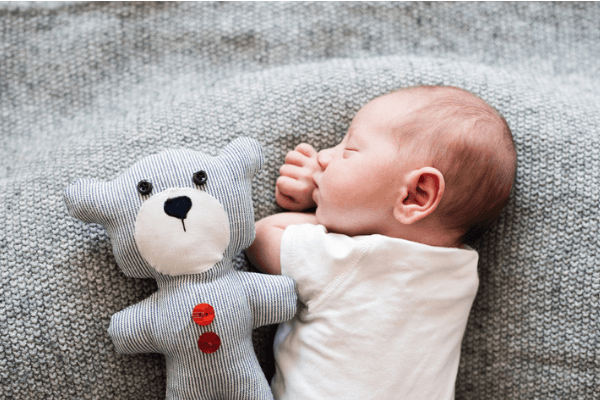 Slate
Willoughby
Hagan
Calder
Artemis
Creek
Hatcher
Kaito
Cullinan
Makari
Vintage Boy Names
What's old is new again! Vintage names are handsome, classy, and totally in style.
If you're looking for more, don't miss my list of old fashioned baby names that are so ready to make a comeback.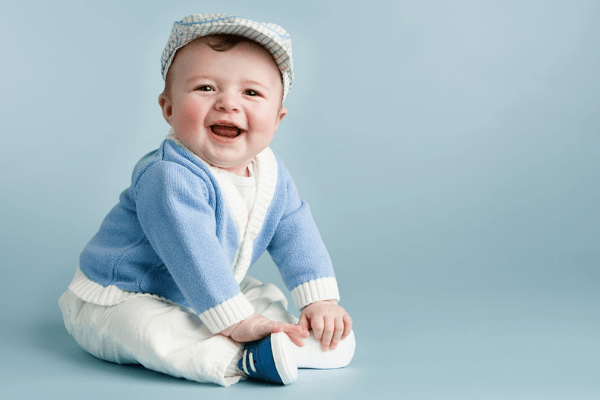 Rupert
Leopold
Otis
Thaddeus
Baltazar
Whitaker
Ellington
Atticus
Rutherford
Sampson
Dean
Ralston
Jethro
Beauregard
Art
Whitman
Chancellor
Bedford
What are your favorite unique boy names?
Leave a comment and let us know!
Looking for middle name help? I've got 26 perfectly matched baby boy name combinations, from A to Z.
And if you're a Disney fan like me, get more awesome boy name inspo from the Cutest Disney-inspired Boy Names!
Pin it for later!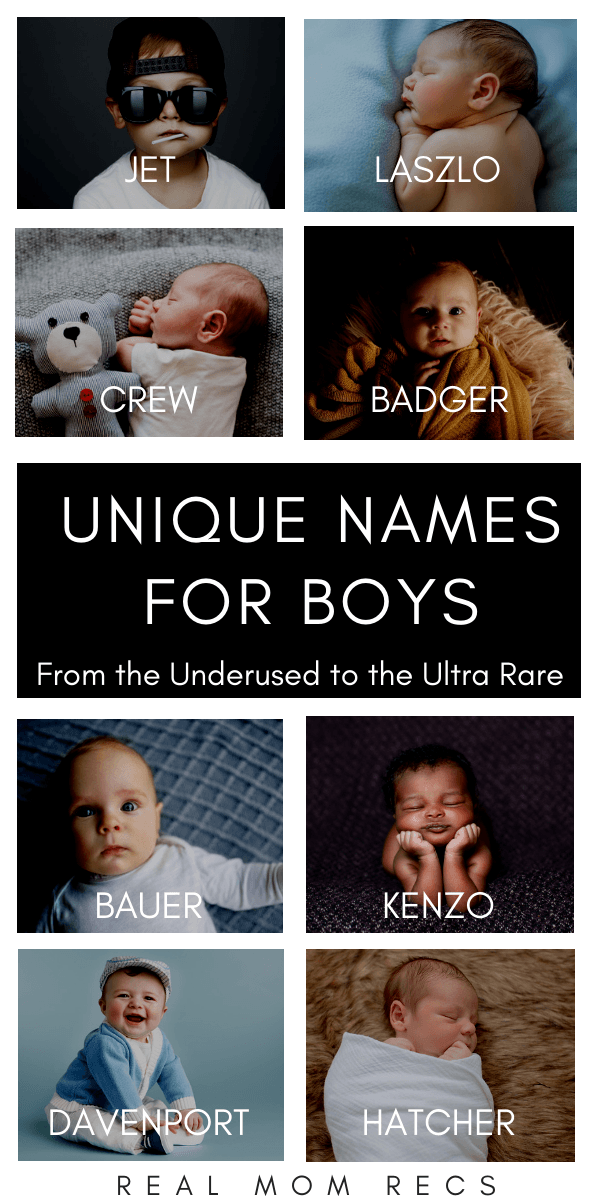 For the real scoop on pregnancy, babies, and breastfeeding, be sure to follow me on Pinterest: