If you are looking for beautiful Hindu baby boy names, whether you like traditional or more modern baby names, this list (including meanings!) is a great place to start.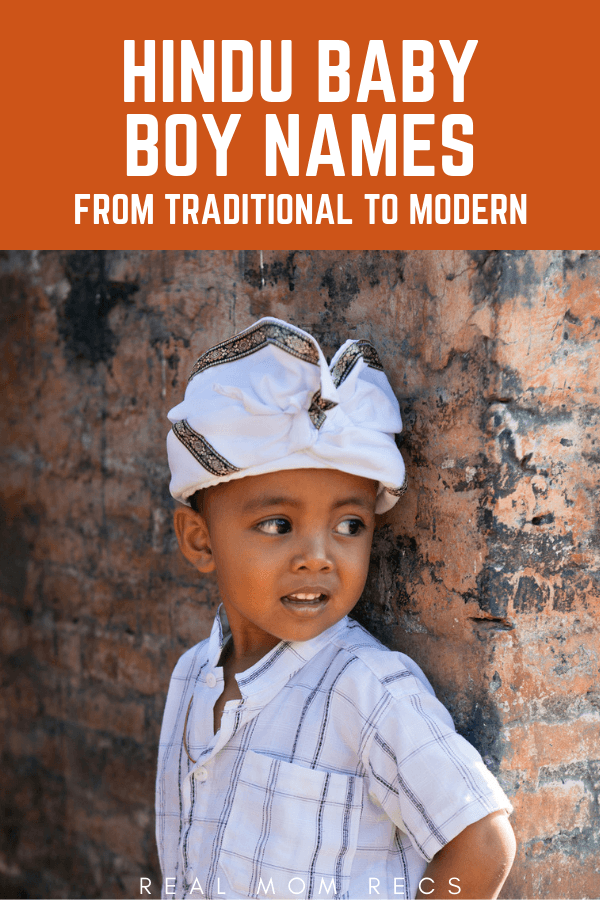 Choosing a name for your child is one of the most fundamental samskars, or Hindu scripture-based rites. The meaning of Hindu names is incredibly important, because it is believed to inspire the child to live according to their name's meaning. Righteousness and divine qualities are generally the themes Hindu names take.
Naming a child after a Hindu deity is also believed to bring that child closer to enlightenment as hearing the name is a constant reminder of the Lord. For this reason, it is very common for traditional Hindu boy names to be used as they honor saints and deities.
However, times are changing, and today's young couples may be looking to incorporate their Hindu culture into their baby's name, but in a less traditional way. For these couples there are plenty of more modern Hindu baby names to choose from.
(This is only a selection of favorites- there are thousands upon thousands of Hindi names to choose from, many with several different spellings and variations. For a very broad list, check out Behind the Name.)
Traditional Hindu Names For Boys
Aarush first ray of sun
Aja goat
Amrit immortal
Arjun lord krishna's cousin
Aseem eternity
Badri lord vishnu
Bharat lord rama's brother
Chanda god's compassion
Darshan perceptive one
Devak divine
Devesh king of gods
Eha lord Vishnu
Gunina lord of all virtues
Harish lord Shiva
Hemraj king of gold
Heramba mother's beloved son
Ishaan the sun
Jayesh victory
Jaithra lord Vishnu
Keshav lord Krishna
Kiran ray of light
Krishna human incarnation of the god Vishnu
Kumar boy, son
Lakshmi wealth
Manish genius; the god the of the mind
Mahadev lord shiva
Mohan lord Krishna
Mukund Vishnu
Naagesh god of mountains
Namish lord Vishnu
Narun leader of men
Nitin master of the right path
Nila blue
Padmesh husband of goddess Lakshmi
Pavan god of wind
Prakash light, bright, shining
Pratik shadow
Raja princely ruler
Rajiv striped
Ramesh preserver, the god Vishnu
Sachin essence
Sandeep lighting the way
Sanjit complete victory
Satisha Hindu god Shiva
Siddhartha accomplished goal
Surya sun god
Talish lord of earth
Vihaan dawn
Vijay conquering
Vikram valorous
Vishnu protector; the god Vishnu
Modern Hindu Boy Names
While tradition is huge in Hindu culture, many of today's parents to be are looking for a name that's a little more fresh and unique. Many of these are updated versions of ancient names, but some are new modern names all their own. Many of these uncommon, which can be another plus when choosing a name.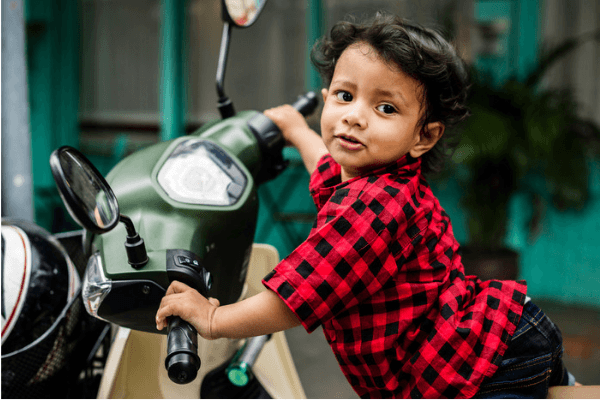 Aamir prosperous
Aarav peaceful
Ayaan good fortune
Ajay unconquered
Anant joyful
Arnesh lord of the sea
Arun reddish brown
Ashwin a star
Baldev strong
Basant spring
Biren lord of warriors
Charaka wanderer, vagabond
Deepak god of love
Dinesh the sun
Ettan breath
Ganesh god of wisdom
Gaurav prestige, pride
Hari the son and moon
Indra god of the sky and rain
Jai conquerer
Jaidev god of victory
Jovan nice; youth
Kamal lotus; perfection
Kirin poet
Kunal lotus
Mahesh great lord
Nand meritorious
Naveen beautiful, new
Neel champion; blue in color
Nihal happy, content
Pankaj mud born; lotus flower
Pramod happy
Prem love
Rahi traveler
Rahul efficient; conquerer
Rajesh king
Ram one who pleases
Raman beloved
Reyansh ray of light
Ravi conferring; sun
Rishi love
Rohit first rays of sun; red
Rupin handsome
Sagar sea
Sahil guide
Sai flower
Samir jovial
Sanjay triumphant
Shaan pride
Tarun young boy
Vinod happy, contented
Vittal fortune giver
Zayn bright
As you can see, there are so many beautiful Hindu names to choose from for your son, regardless of your naming style.
If you are focusing on a name with meaning, you'll see there are many with beautiful, strong backgrounds. You can tell by the number of names after Hindu gods that religion is a hugely important part of the culture. However, if you prefer not to go that route there are plenty of names with nature, virtue, and beauty meanings too.
If you have any Hindu boy names to add to this list, I'd love to hear them!
Let me know in the comments.
And be sure to follow me on Pinterest for all things baby-related: