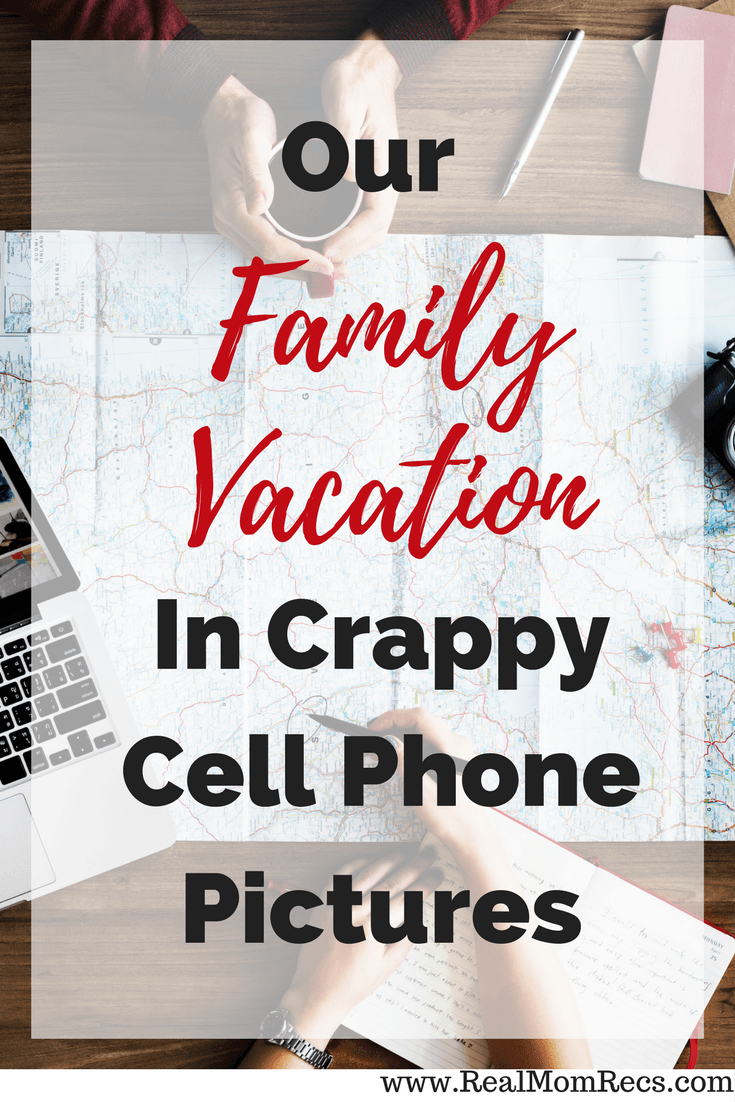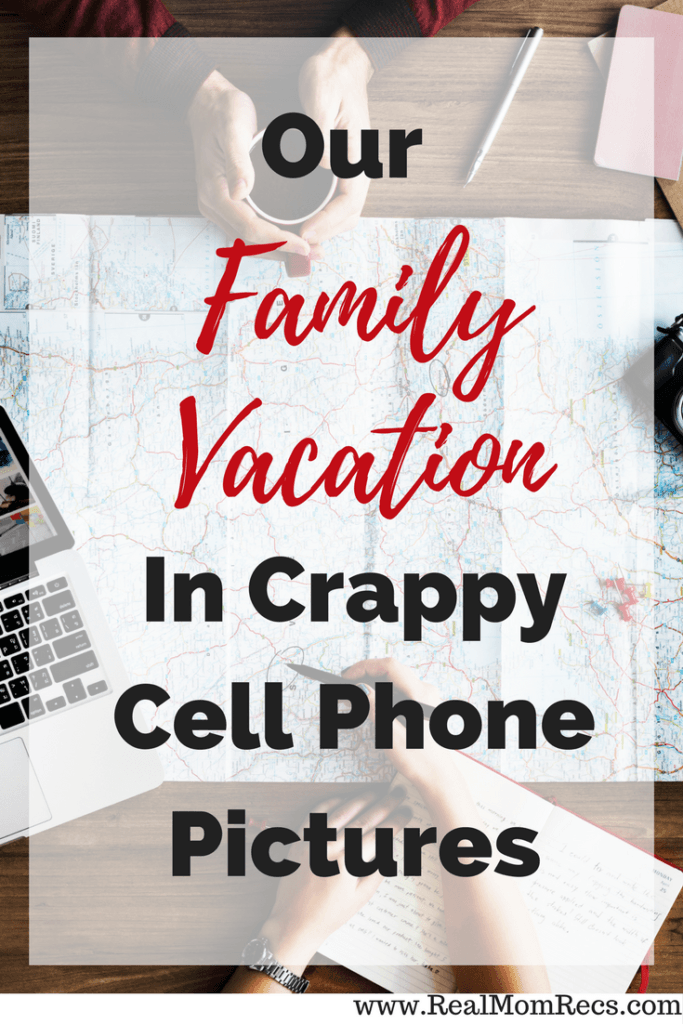 You know that Onion article called "Mom Spends Beach Vacation Assuming All Household Duties In Closer Proximity To Ocean"? Our family vacation had a healthy dose of THAT.
Traveling with kids is never really a vacation for the parents who still need to do all their regular tasks just in a different place. In addition to that, I pretty much ignored all of my own travel advice, threw the kids completely off their schedules, and overstimulated them. We did make some pretty awesome memories through all of that too. We got to visit with extended family and make a few fun stops on the way back.
Check out our family vacation through my crappy cell phone pics!
(And lest you think these are just the outtakes and we have some pretty looking album full of nice pictures somewhere… NOPE. These are it.)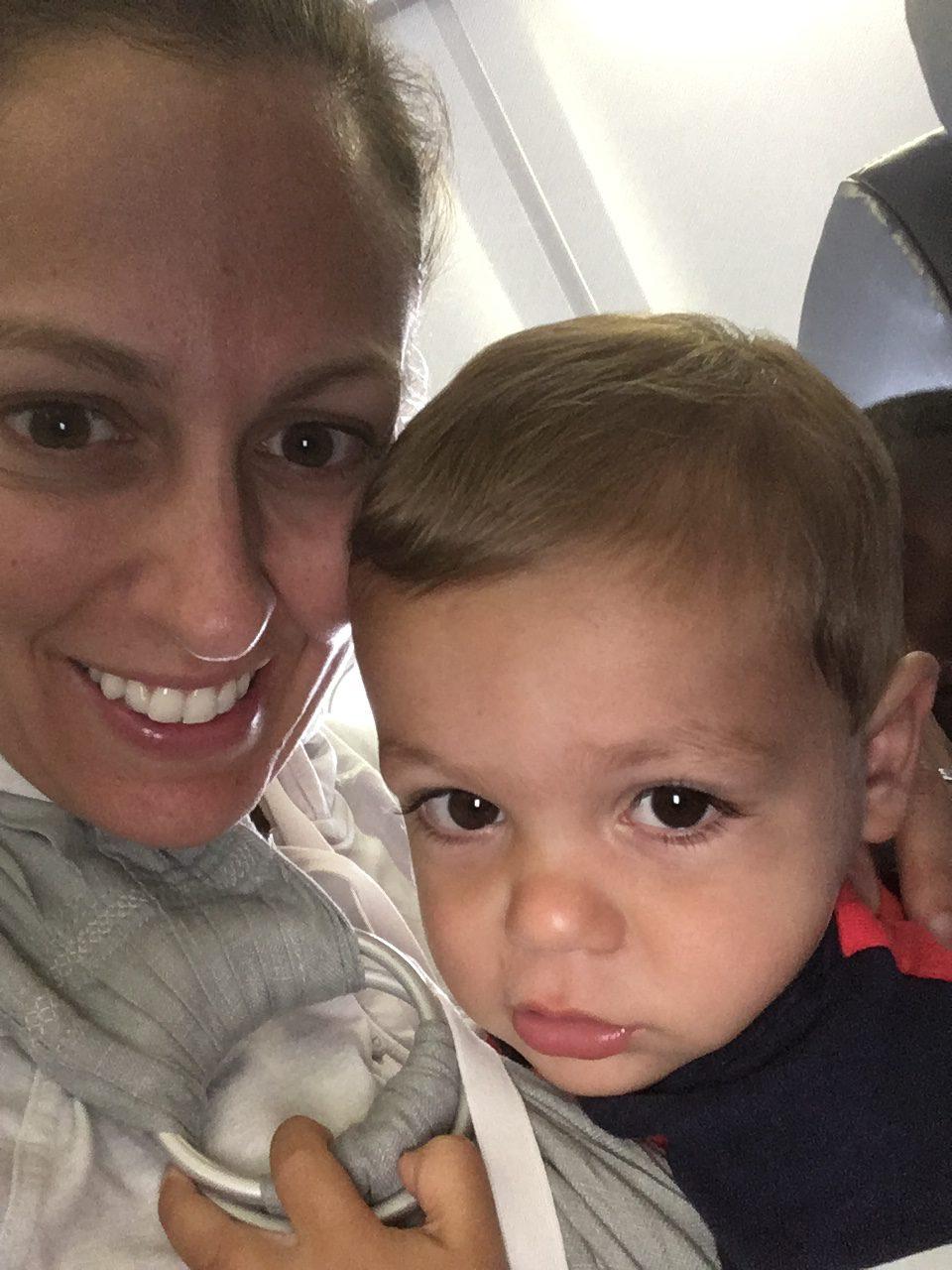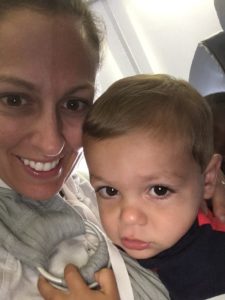 John and the girls drove, while I flew down with those-who-can't-handle-long-car-rides. Use your imagination about the other plane passengers passing by the open seat next to us. Us being the lady with the baby and hyperactive little boy. The first 50 people to pass us by smirked as if to say "NOT IT!" and the unlucky winner (with no other option) reluctantly sat down next to us. I almost felt bad for the poor sucker, until I realized the only worse seat on the plane was MINE.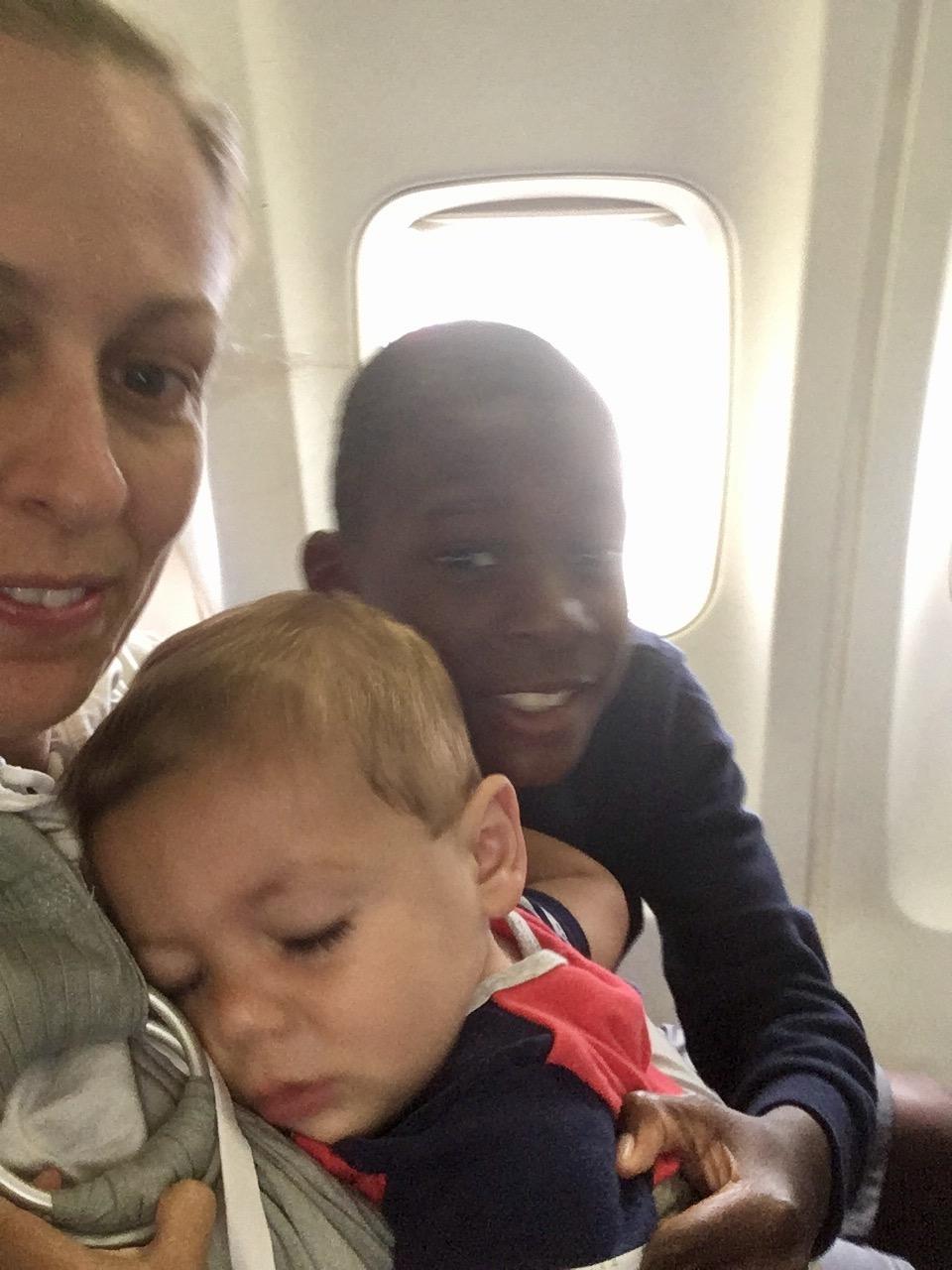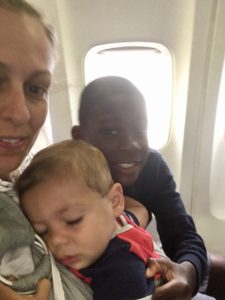 Zari, as the plane is ascending into the clouds: "wait, are we gonna see GOD anywhere up here???" (To buy a minute of quiet I told him "maybe if you look really really hard".)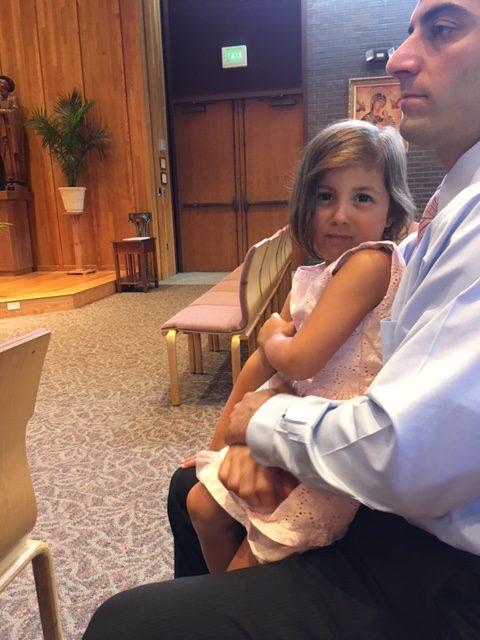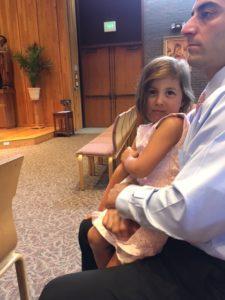 We were visiting family for a baptism, so you can see how delighted the kids were to be spending their vacation going to church.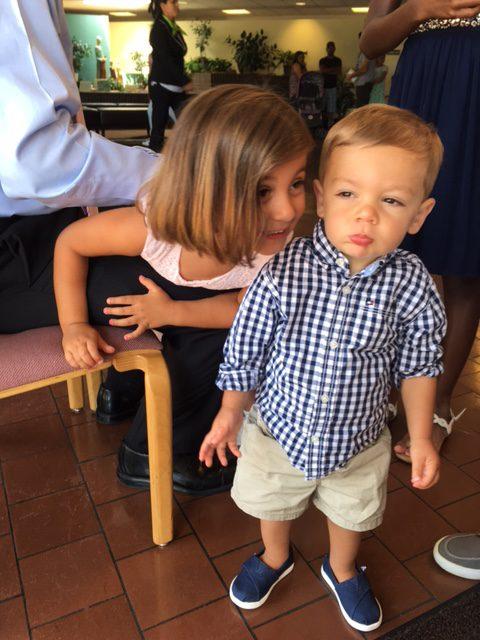 I dressed the kids cute, so I get faces like these.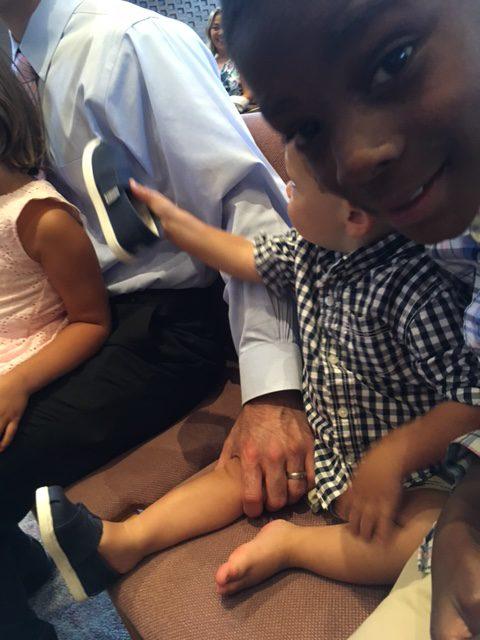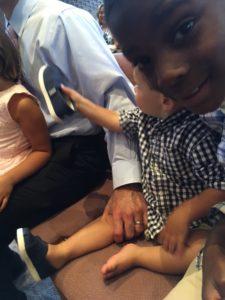 "Here Dad, let's play that fun game where I take my shoe off and then you have to put it back on. How else am I supposed to spend an hour in church???"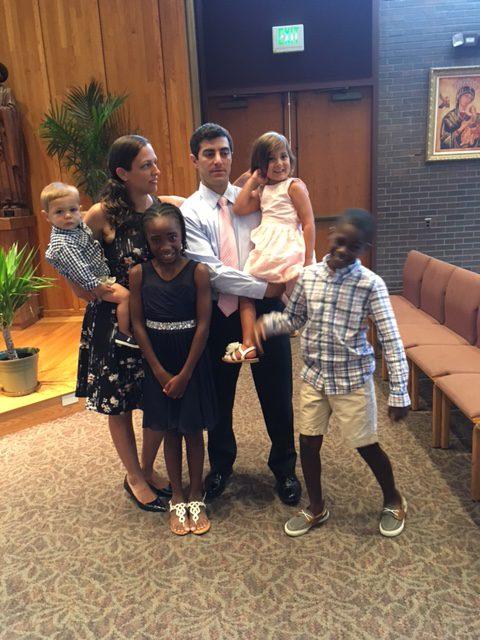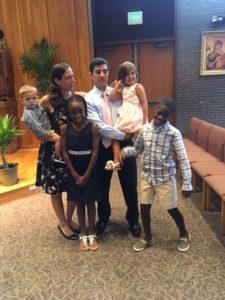 That sweet family photo where Mom and Dad are trying their best not to lose it on the one kid who keeps ruining the picture.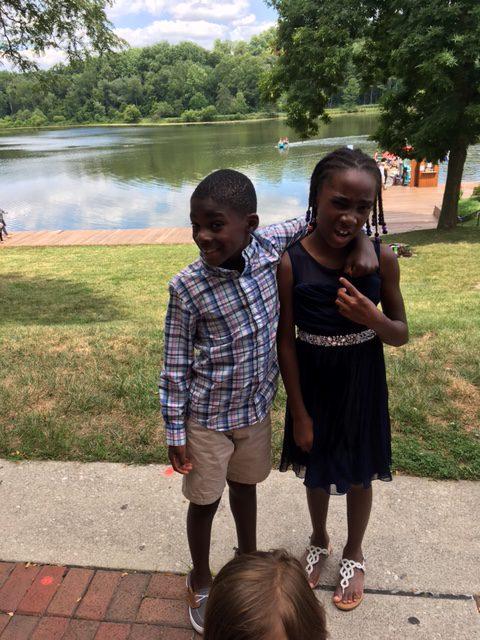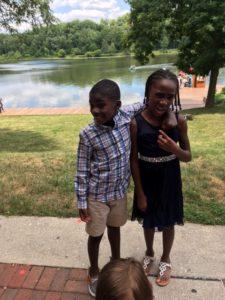 I told them to look like they like each other and I'm pretty sure Tiana's giving me the kid-version of the middle finger.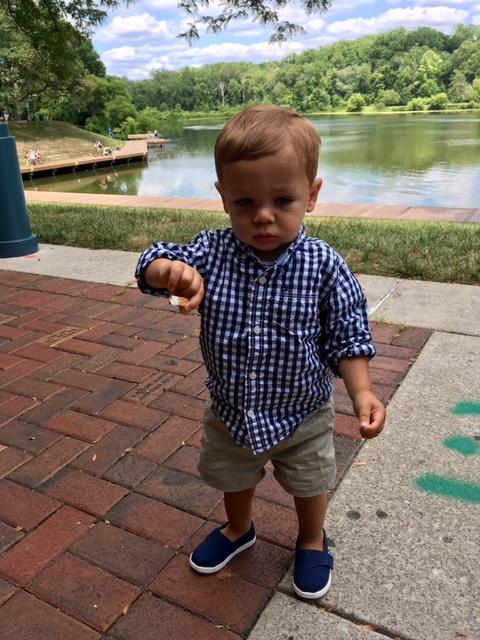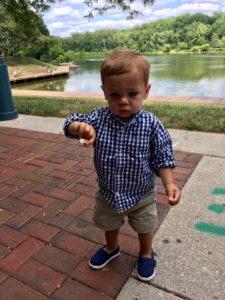 That time I sat there taking pics of my kid without even realizing he was playing with a DIRTY CIGARETTE BUTT. Still waiting for that Mom of the Year trophy.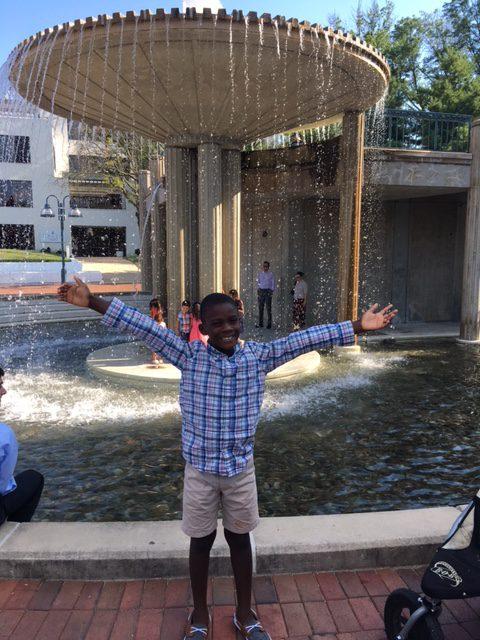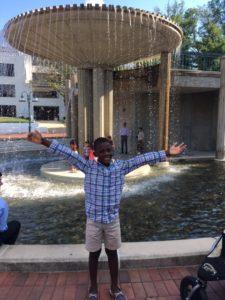 How did I not notice that my son has the gangliest arms on the planet before taking this picture?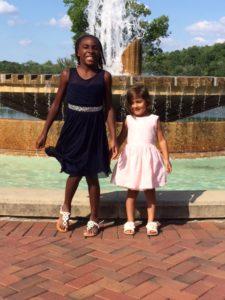 That picture where Tiana is trying not to pee her pants because she needs to go and there are fountains everywhere.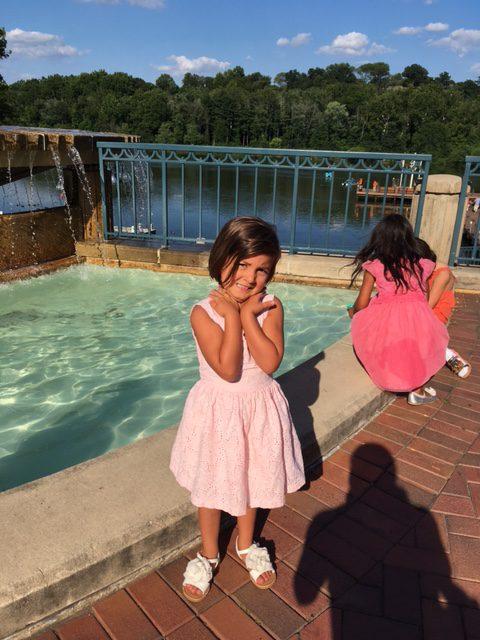 "Hey Mom, anytime you want to stop forcing me to smile while being blinded by direct sunlight, that would be greeeeeat."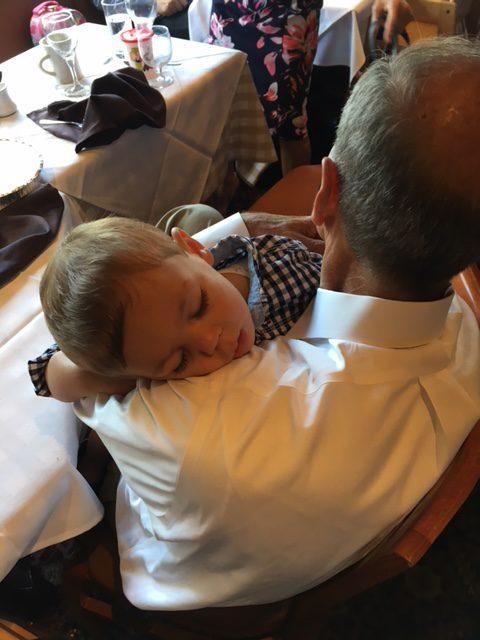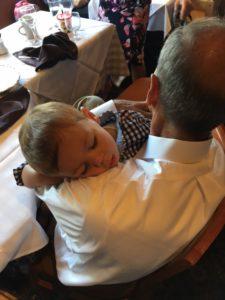 Apparently kids really can sleep anywhere. The trick is you need to sleep torture them for three days first.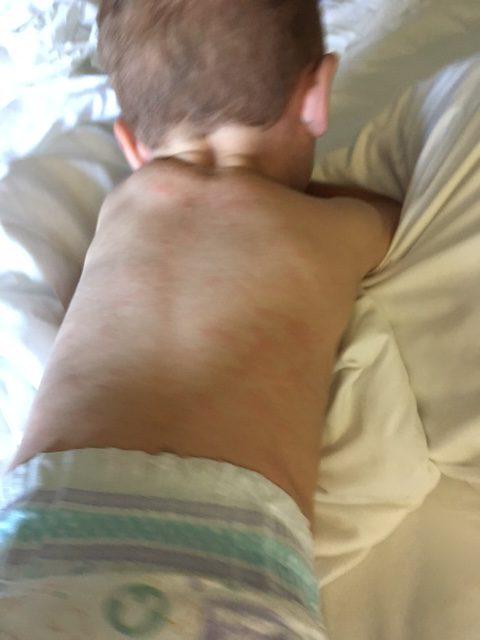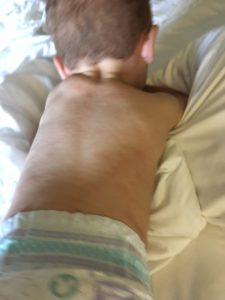 Vacation day 4: Baby wakes up with a suspicious rash, and we realize he hasn't just been tired and miserable from traveling but because he has roseola. (Where is that trophy, anyway?)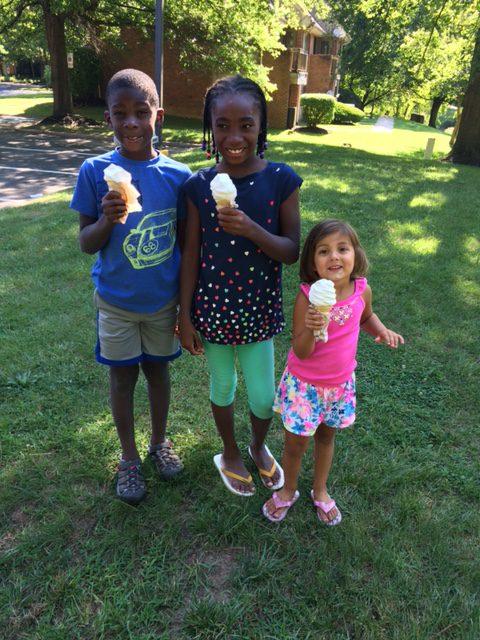 We still need to make this trip fun for the non-sick kiddos, so let's just go ahead and get them ice cream cones bigger than their heads and hope for the best.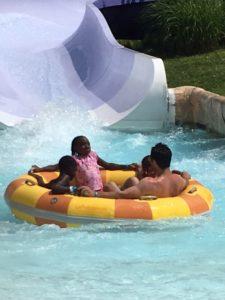 Water park day. No idea why Tiana thinks she needs to hold her breath while sitting on a giant tube in the open air.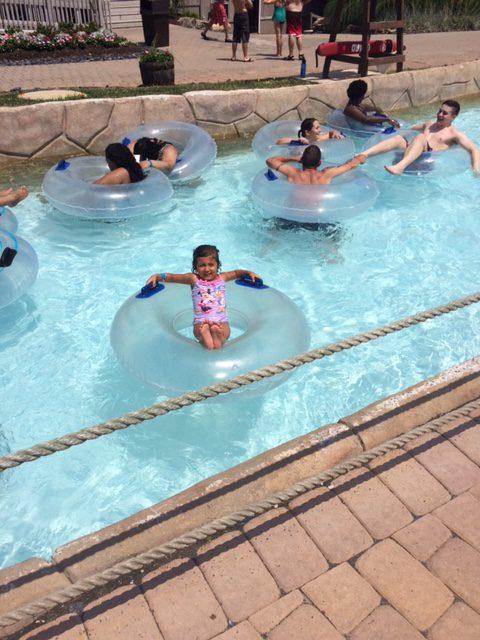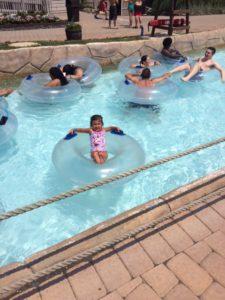 All of my kids love lazy rivers, which is proof that they take pleasure in seeing their parents in an extended state of panic.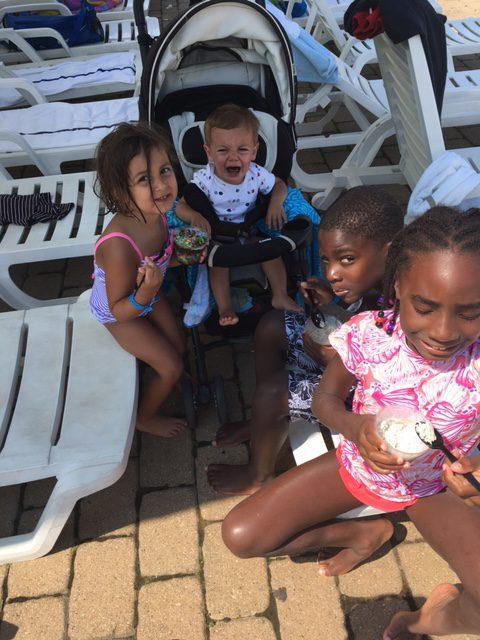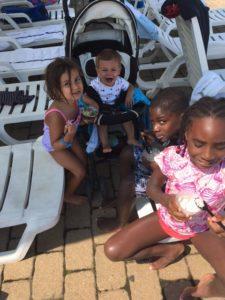 Water park trip: great fun for 3/4 of the my children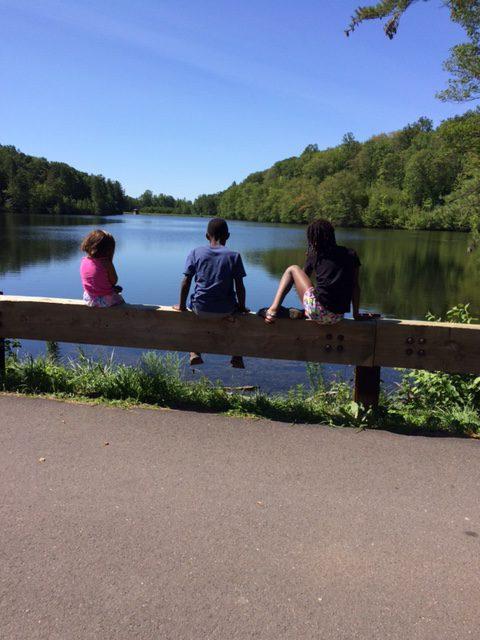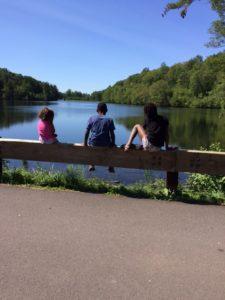 Looking into the lake… T:"Look, a fish."
Z: "Wow, a turtle too!"
E: "Well, I see a shark…" 😆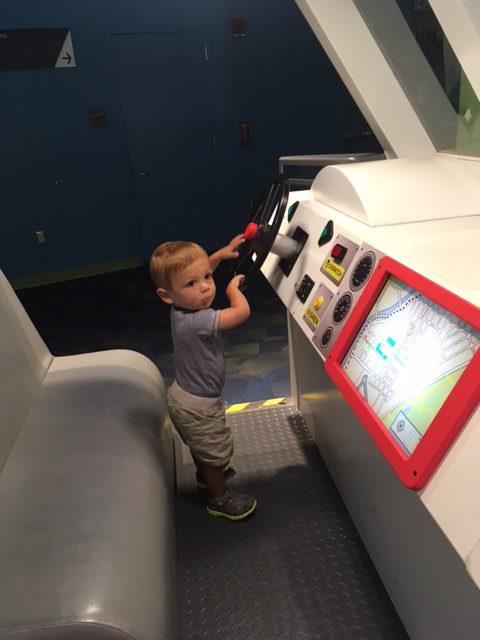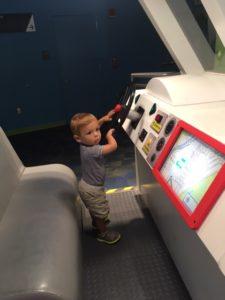 Science center fun! Sicky boy is feeling much better and would like to spend the entire day driving this pretend ambulance.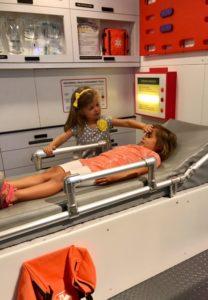 Why is it that being sick so unfun, but pretending to be sick is super fun?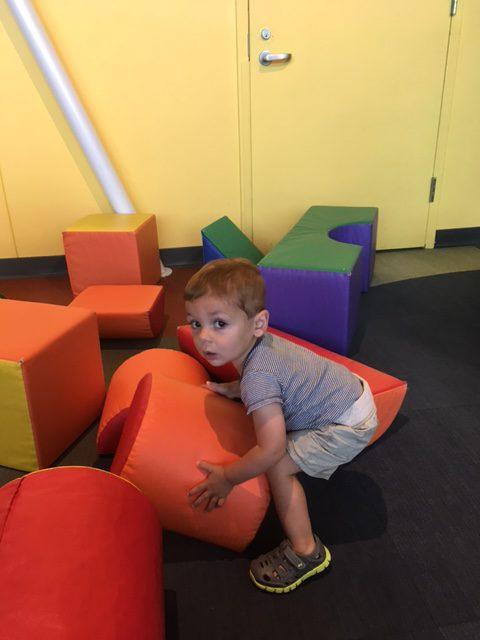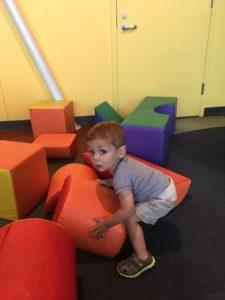 "Sure Mom, just keep sitting there taking that picture while I do all the work around here!"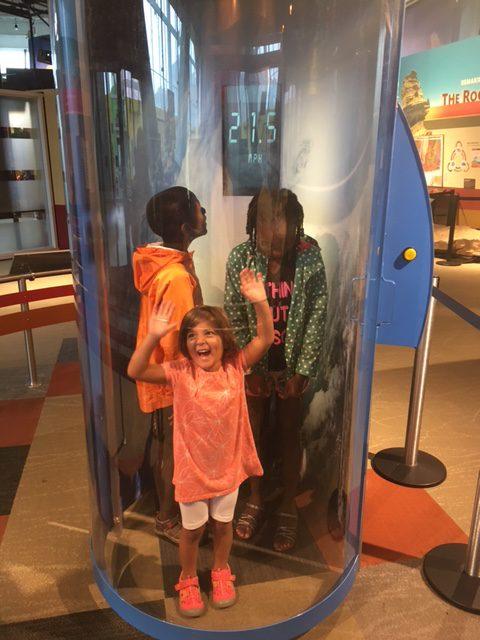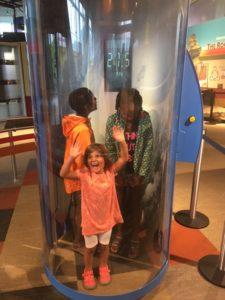 Thanks to this fun simulator, the kids are now wishing for our house to get hit by a tornado.
Vacation came to an end, and we all made it back in one piece. 82 loads of laundry later, life is back to business as usual. I'll get around to putting those suitcases away one of these days.
Don't miss the other installments of Our Crappy Cell Phone Pics!