Have you heard about Instagram-worthy Starbucks sensation, the Pink Drink? Breastfeeding moms swear it boosts milk supply. Let's see if it really does, and I'll show you how to make it yourself at home!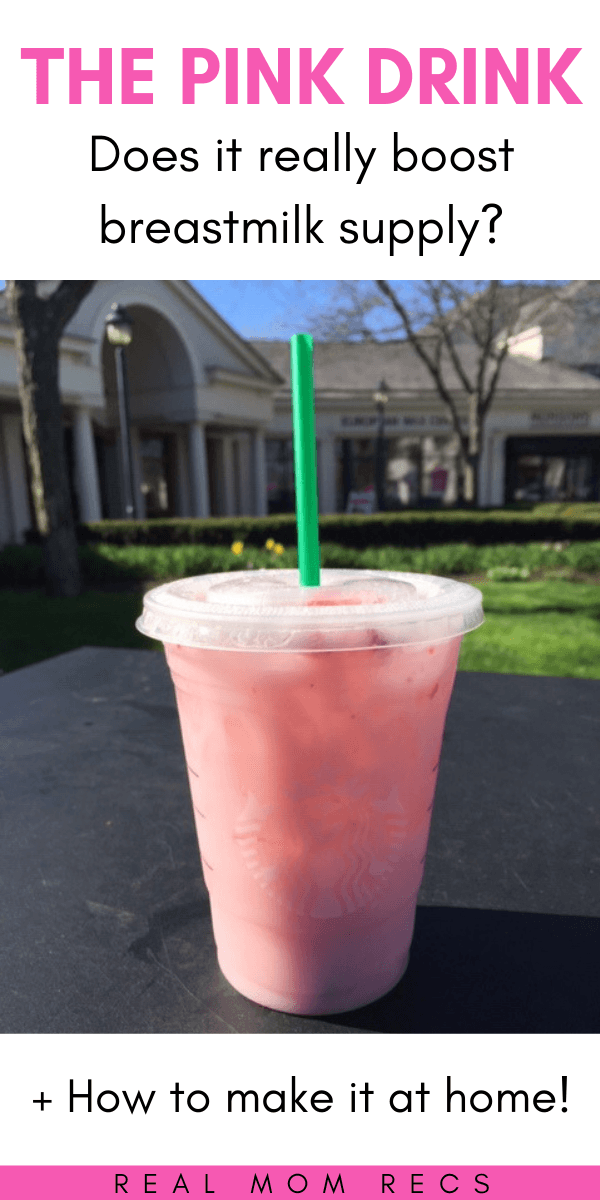 If you're reading this in preparation for breastfeeding, make sure you prepare yourself well without breaking the bank. This post guides you through the essentials you'll need: Everything I needed to breastfeed my baby for a year.
And if you're finding that breastfeeding makes you HANGRY, I have some suggestions for easy, healthy snacks for breastfeeding moms!
How to order
You won't see the Pink Drink on the menu at your local Starbucks, but that doesn't mean you can't get it. It's a very well-known drink from Starbucks Secret Menu. Not all baristas are familiar with every item on the secret menu, but it's highly likely they will know this one.
Just in case, you can order it by it's official name (recipe?) which is the Strawberry Acai Refresher made with coconut milk instead of water. That's a bit of a mouthful, which is probably why people just call it the Pink Drink.
What does it taste like?
Some people describe it as a strawberry milkshake, but it is definitely a thinner consistency like milk or juice, not thick like a shake. It's also slightly less sweet than a milkshake and more tangy. When I first tasted it I thought there might be pomegranate or passion fruit in there, but I was actually tasting the acai flavor.
Does it boost milk supply?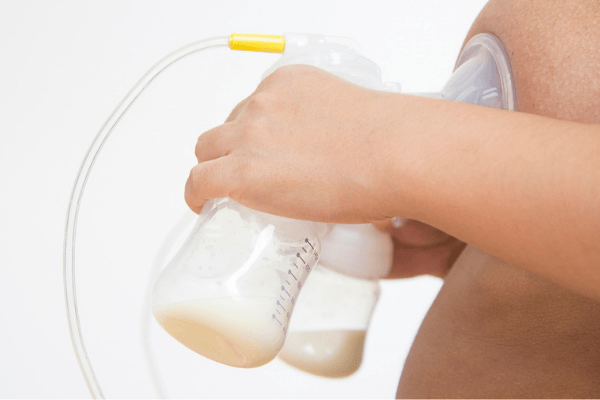 First of all, if you're at all dehydrated, your milk supply will suffer. So drinking ANY liquids, including a large delicious one like the Pink Drink, will help your supply if that's the case.
But specifically to this drink- it's the coconut milk that gives breastmilk supply a boost.
Coconut is said to be lactogenic, meaning it helps with milk production. It contains healthy fats necessary for breastmilk and as well as lauric acid and capric acid. These antimicrobial fatty acids are what give breastmilk its virus-fighting power.
So what do the actual nursing moms say? Two women from my breastfeeding support group weighed in.
Karla says, "I'm OBSESSED with the pink drink!!! It upped my supply same day!"
Misty, mom of a 5 week old, says, "I pumped each side only 5 minutes and got 3 ounces after drinking one."
The evidence might be anecdotal, but if you're struggling with supply it's worth a try and certainly won't do any harm.
(Check out this post for more about milk supply and how to tell if baby is getting enough!)
How to make the Pink Drink at home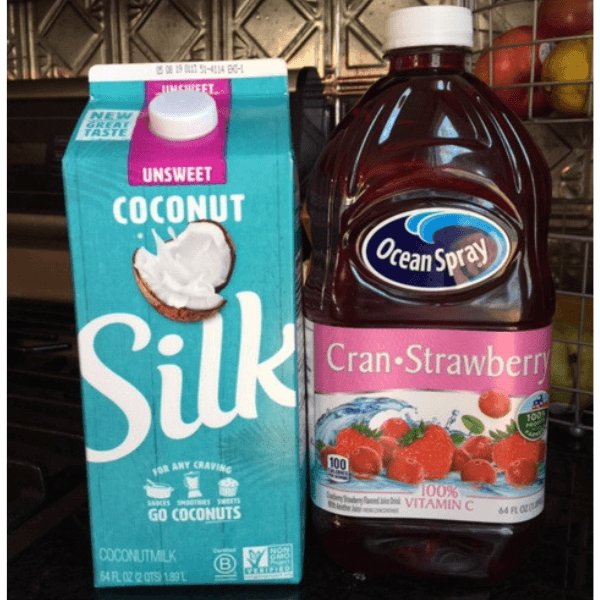 Two simple ingredients will get you a drink that is very similar to the Pink Drink: coconut milk (any brand, I used Silk) and Ocean Spray Cran-Strawberry.
Comparing the two in a taste test, they do taste very similar. The homemade version was slightly less tangy, most likely because there is no acai flavor. I was also able to taste the coconut more in the homemade version, so if you don't like the taste of coconut you might not love it.
You can see in the picture that I used unsweetened coconut milk. I think in the future I'd try making it with regular sweetened or even vanilla coconut milk. But the unsweetened still tasted good and I'm sure had less sugar and fewer calories than the Starbucks original. So if you're concerned about losing the baby weight, the homemade version is a better option.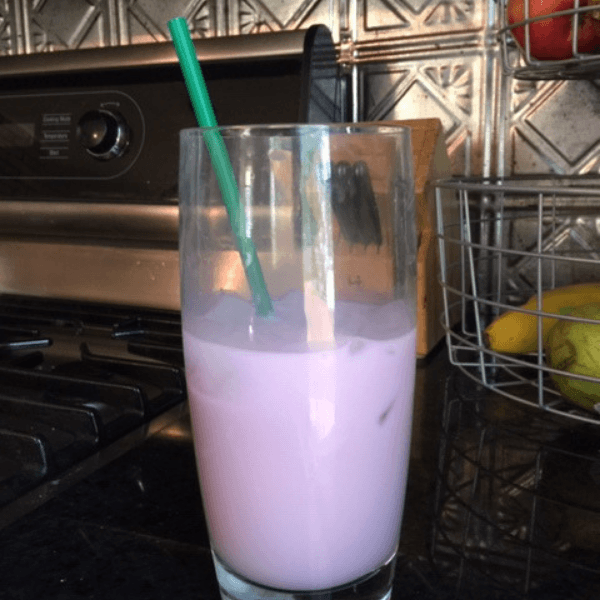 Not only does this drink taste very similar, it will also save you money. I happen to love numbers, so let's figure out exactly how much more affordable it is.
The grande Pink Drink I ordered cost me $4.75. According to Google, a Starbucks Grande holds 16 ounces. That comes out to about 30 cents per ounce.
The two 64 ounce bottles of coconut milk and cran-strawberry juice mixed together will get you 128 ounces of the (homemade) pink drink. Together they cost me $6.35 at the grocery store. 128 ounces divided by $6.35 comes out to only 5 cents per ounce!
So the Starbucks version is costing you six times more.
What are your thoughts on the Pink Drink?
Have you noticed a benefit if you're a breastfeeding mom? Or is it all just baseless hype? I'd love to hear from you in the comments!