Are you planning a trip to Disney World with a toddler? Follow these simple tips to make the most of your trip to Disney with a little one!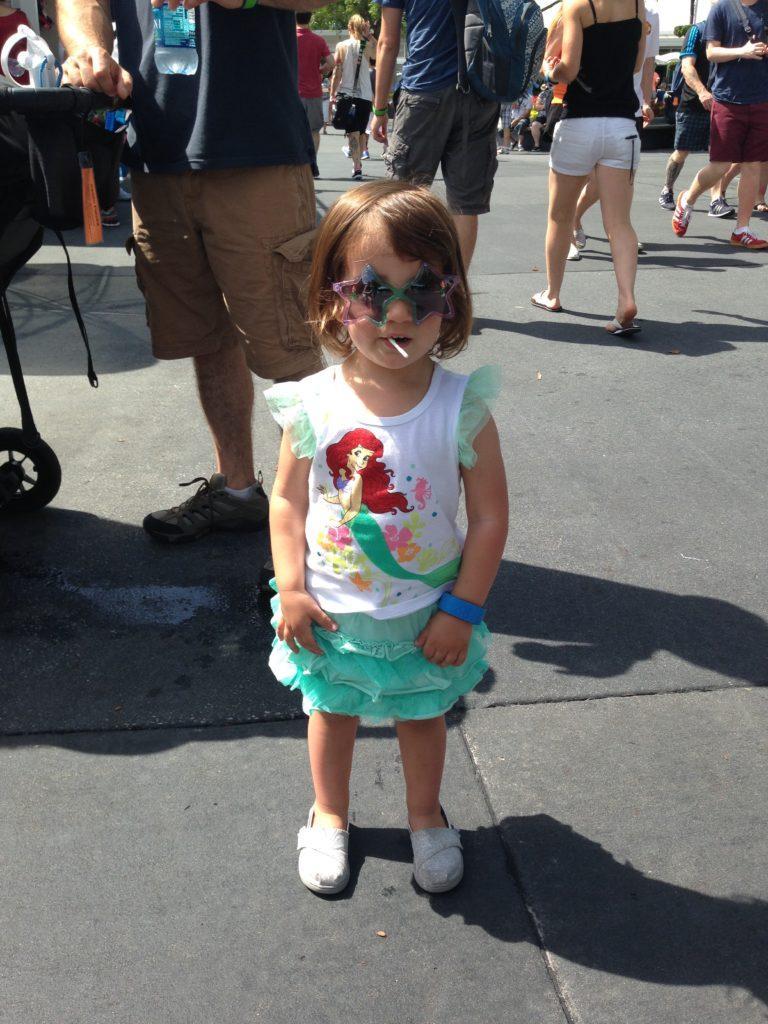 1. Get there early.
Like, before the park opens early.  Not only will you beat the heat, you will also beat the crowds.  The first hour the park is open is by far the least crowded hour of the day.  Hit as many attractions as you can during this critical time.  That way when your little one has a meltdown at 11am, you've already done enough that you don't feel bad about hitting that bus back to the hotel.
2. Do NOT neglect the nap.
A day at Disney is enough to exhaust grown adults and completely overwhelm a small child.  Don't expect a stroller nap to happen, and even if it does happen it probably won't be enough to recharge the little one.  Go back to the hotel for a nap and a swim, you will be thankful you did.
3. Come prepared.
Make sure you have a "bag of tricks" prepared to help you get through the inevitable waiting periods you'll encounter while in line or waiting for a parade, etc.  A container of bubbles, some dollar store toys, stickers, snacks, or treats will go a long way to avoid a meltdown if you feel one brewing.
For some great lesser-known rides toddlers will love, check out my list of the 5 Most Underrated Attractions in Disney World
4. Allow magical moments to happen.
You've put in your research and come armed with an optimized touring plan to get the most out of your day at the parks.  That is a great strategy and I wholeheartedly recommend it.  But if your toddler decides a spin on the merry go round, stopping to get a balloon, or frolicking around a fountain is their heart's greatest wish, don't refuse them that just to rush to your next stop.  Leave time to let magic happen naturally.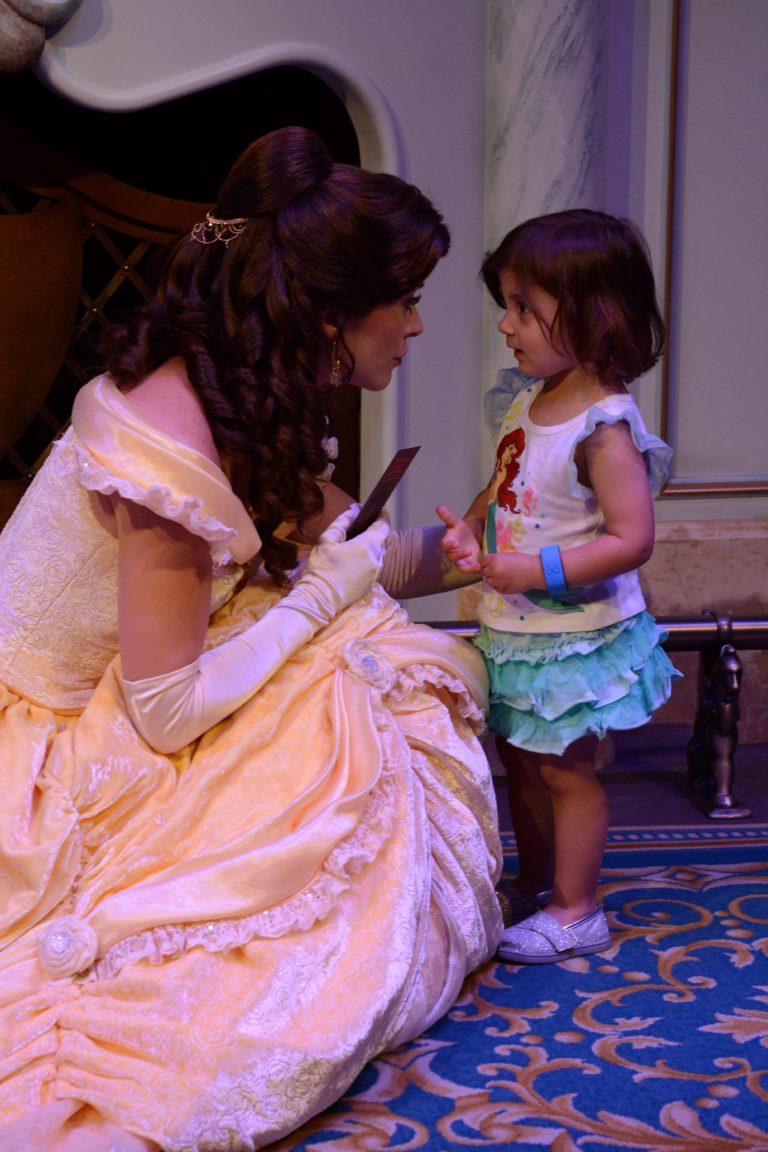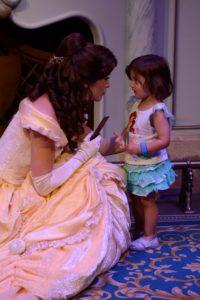 5. An overheated toddler is a cranky toddler.
Avoid visiting Florida during the summer months if at all possible.
If going to Disney during the months of May-September (when the sun beating off the pavement can make you feel like you're literally going to get cooked and served up for some giant's next meal) is your ONLY option, you need to be smart about it.
Restrict your time in the parks to morning and after sundown, taking pool and nap breaks in the afternoon sun.  Rent a stroller and keep the little ones well shaded.
I also recommend bringing misters like these that also have a fan built in.  My kids used theirs constantly when we had a day at Magic Kingdom where temps reached over 100.
Also, don't forget about the water parks!  My kids absolutely loved their day at Blizzard Beach- JUST as much as they enjoyed the regular parks.  There is a great area just for little ones called Tike's Peak where my two year old spent most of her time while the older kids went off to more thrilling slides.
Should I just wait until my child is older?
If you're thinking about taking your toddler to Disney World, just go for it!  People love to tell you to wait until some perfect age to take your child.  In my experience, there is something magical about every age.  Our 2 year old loved Mickey Mouse clubhouse and Frozen when we brought her.  Seeing her face when she met these characters for the first time was PRICELESS.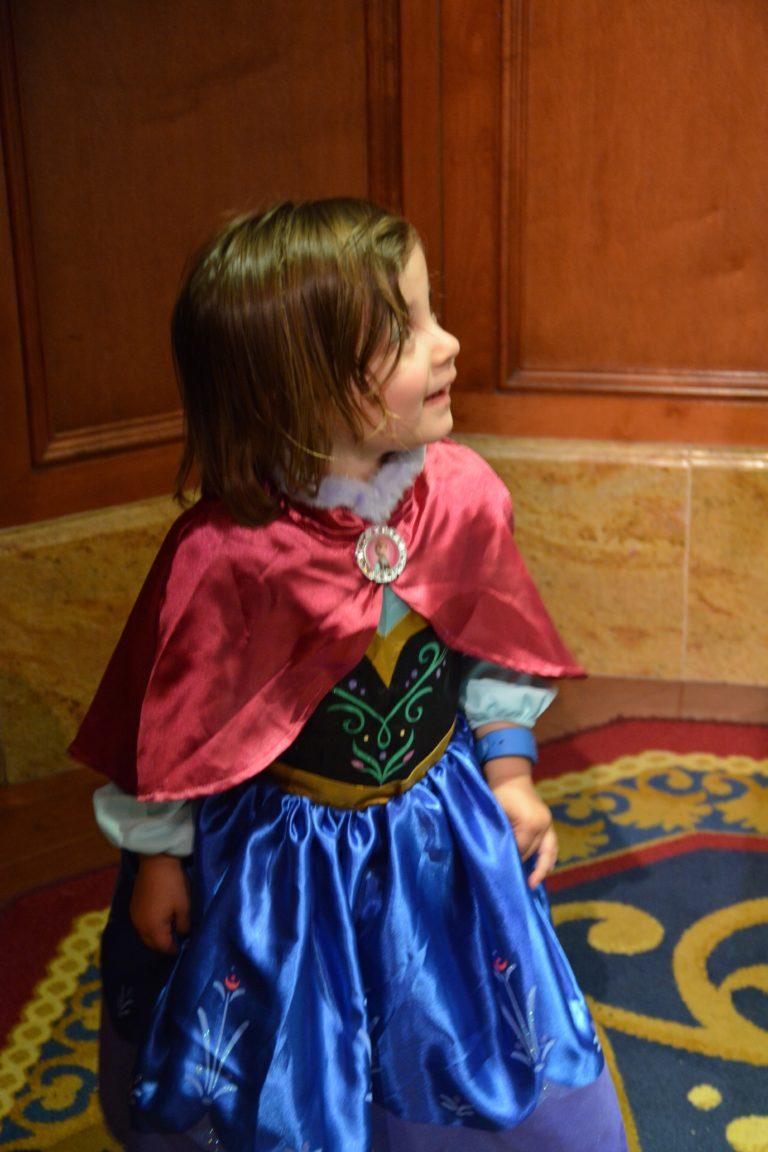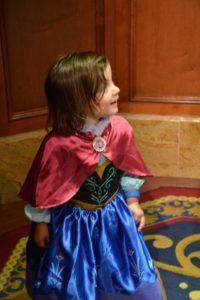 BONUS:  Kids under 3 do not pay for tickets!  This is a huge savings that you should take advantage of.  Even if your child turns 3 during your trip, the entire trip that child is FREE.
With a little advanced planning and following these tips, you can avoid meltdowns and increase the magic of Disney with your little one.
Leave a comment!  What are some of your tips for doing Disney World with a toddler?  If you haven't done it yet, what are some of your concerns?
Haven't worked up the nerve to take your toddler on a trip? Start small with these tips for how to run errands with a toddler!