So it's a pretty well-known fact by now that I'm a slacker mom who hates to cook. (I mean maybe in my dream world where someone else chooses the recipe, buys the ingredients, preps them, and watches my kids while I cook… then maybe I'd like to cook. But in the real world, NOPE.)
Fumbling around in the kitchen trying to prepare something while the little rugrats trash my house and demand my attention is not what I'd call fun. What I especially hate is when I put all the effort in, and then my kids take one look at the food and CRY. The only thing worse than trying to cook a nice meal is scraping that nice meal into the trash after the kids refuse to eat it!
Because of this, I'm constantly on the lookout for SUPER easy family-friendly dinners. Through lots of trial and error and scouring Pinterest, I've compiled this list of dishes that A) don't require much time, skill, or attention and B) won't end up in the garbage. These are recipes that ALL of my kids will eat (even kid #2 who would rather eat straight barbecue sauce than actual food).
Cheers to ending some of the mealtime chaos without eating food from the freezer or making another run through the drive thru!

Impossibly Easy Cheeseburger Pie
I think you can see why the title of this recipe attracted me to it. Even though my kids eat regular cheeseburgers, somehow they are always even more enamored with food in "pie" form. Equally true for casseroles. (Lucky for them they were blessed with fast metabolisms!)
Easy Beef and Broccoli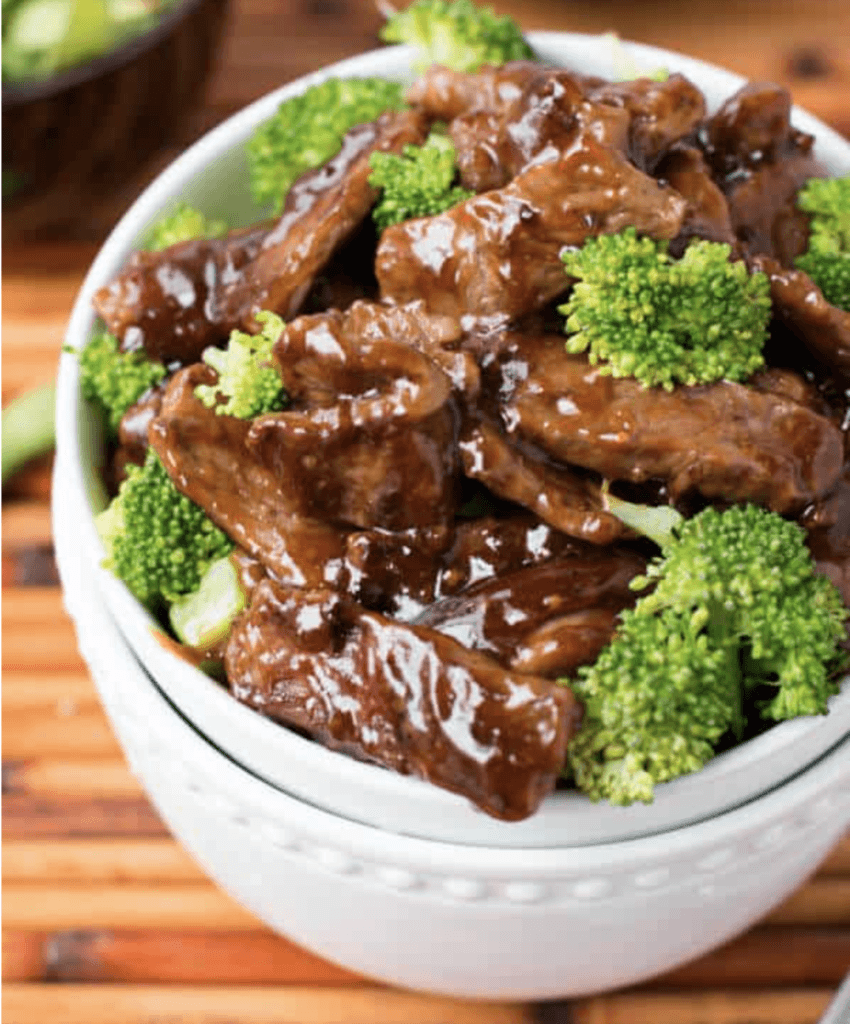 This authentic-tasting classic Chinese dish whips up in about 20 minutes, faster than our local Chinese joint can deliver! And you can customize the amount of sugar and salt to your taste. It's really a lot easier to make than you think it is, and no need to tip the delivery guy.
See the recipe here from Oh Sweet Basil
Minestrone Soup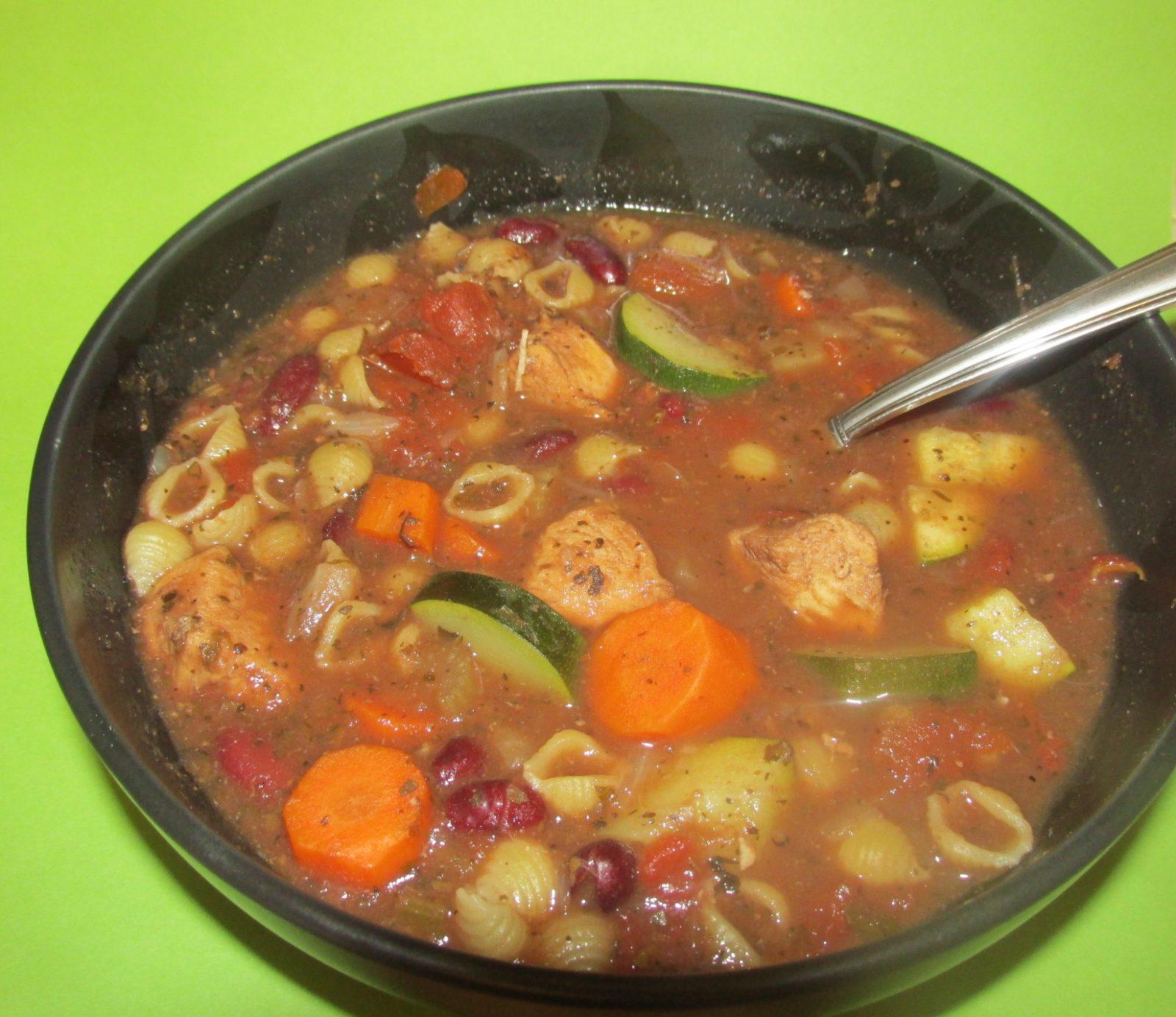 All year long, but especially in the cold winter months, I find myself craving the warmth and comfort of a delicious hearty soup. Minestrone is definitely my number one favorite. And I love that I can sneak some beans and veggies into my kids when they only notice the taste of the broth and pasta.
This one might be best suited for a weekend, because it does take a couple hours to make. (Most of the time is just letting it simmer, so it's not actually taking up 2 hours of your time!)
This recipe is by the hilarious Salty Mamas
Tator Tot Casserole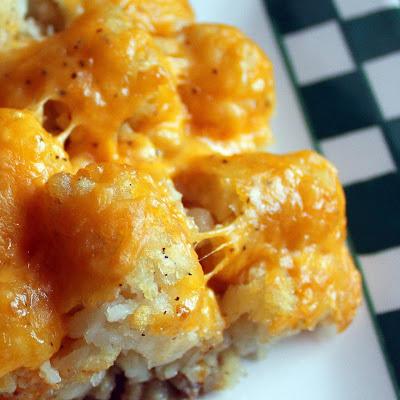 Somewhere along the way my daughter caught wind of a meal called tator tot casserole and she would not rest until I made it for her. It's definitely a little heavy for my taste, but the way my kids devour it, they should rename it "kiddie crack".
Easy Fried Rice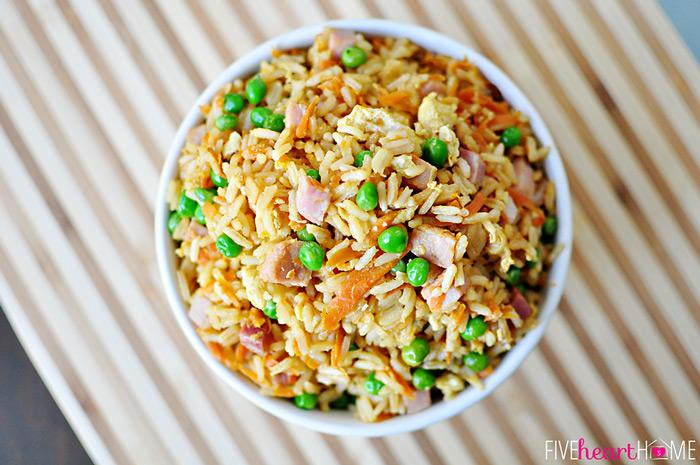 My whole family loves Chinese food but I try not to do takeout too often, so this easy fried rice is a lifesaver. It's all done in one pot, so WOOHOO for less cleanup! The best part? You can throw in whatever leftover meat you have sitting in your fridge- chicken, pork, steak, shrimp, even ham.
Recipe is from Five Heart Home
Pizza rolls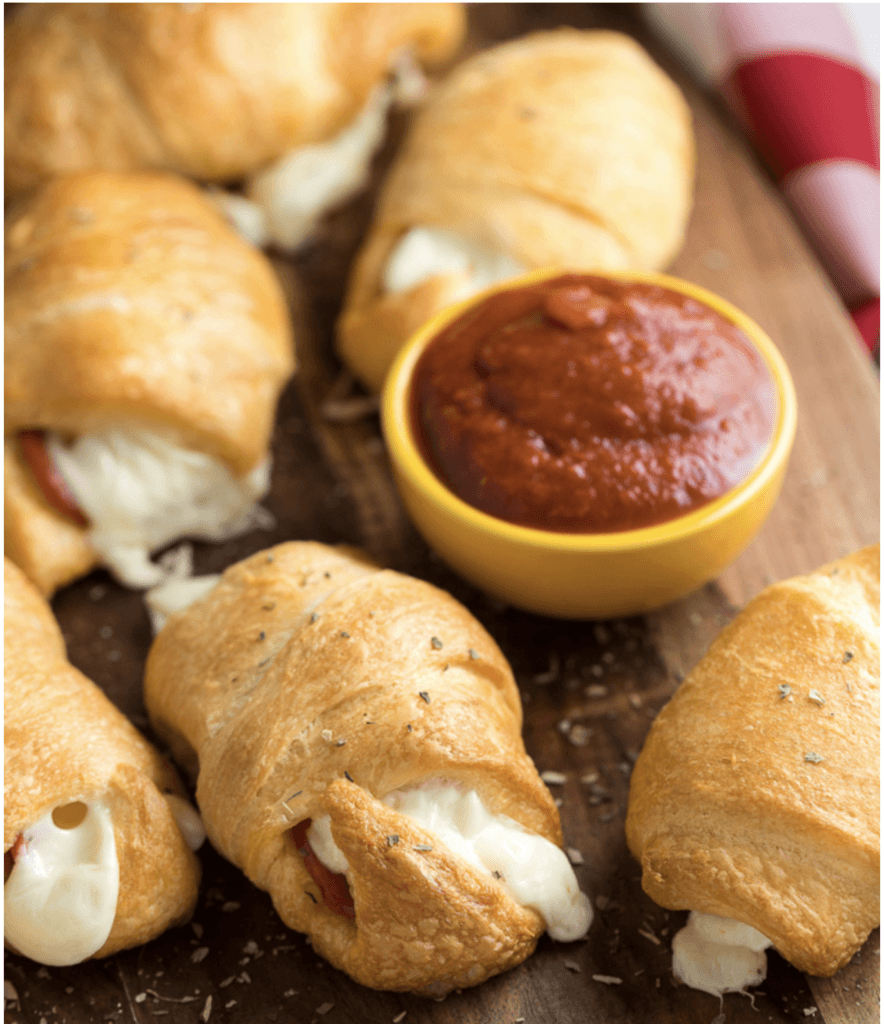 Four ingredients, hardly any prep time, and a yummy dinner the kids will scarf down? What's not to like?
Check out the recipe from Simply Stacie
Mini Chicken Pot Pies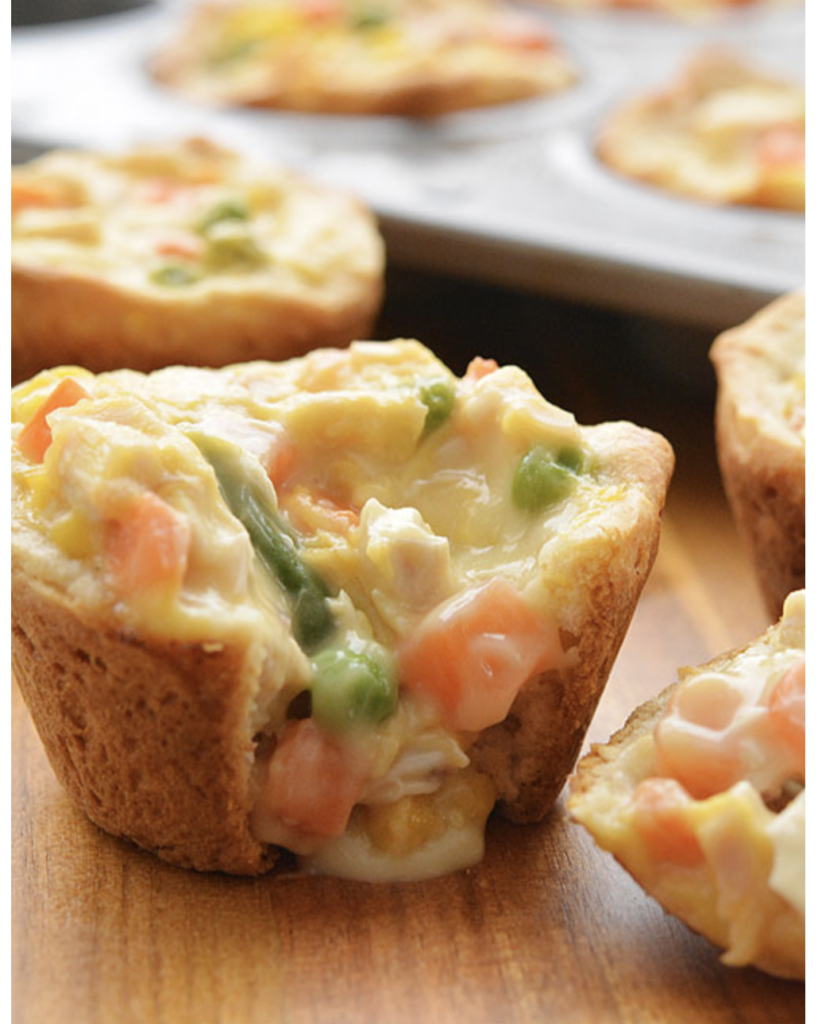 My kids consider anything that's made in a muffin tin a "cupcake" so there's built-in appeal for these mini chicken pot pies.
With only 4 ingredients, a little assembly, and 20 minutes of cook time, you can have a hearty, comfort-filled dinner on the table.
This is a great one to use up any leftover chicken you have on hand (those already cooked rotisserie chickens from the grocery store work too!)
Recipe from One Little Project found here
Oven Fried Chicken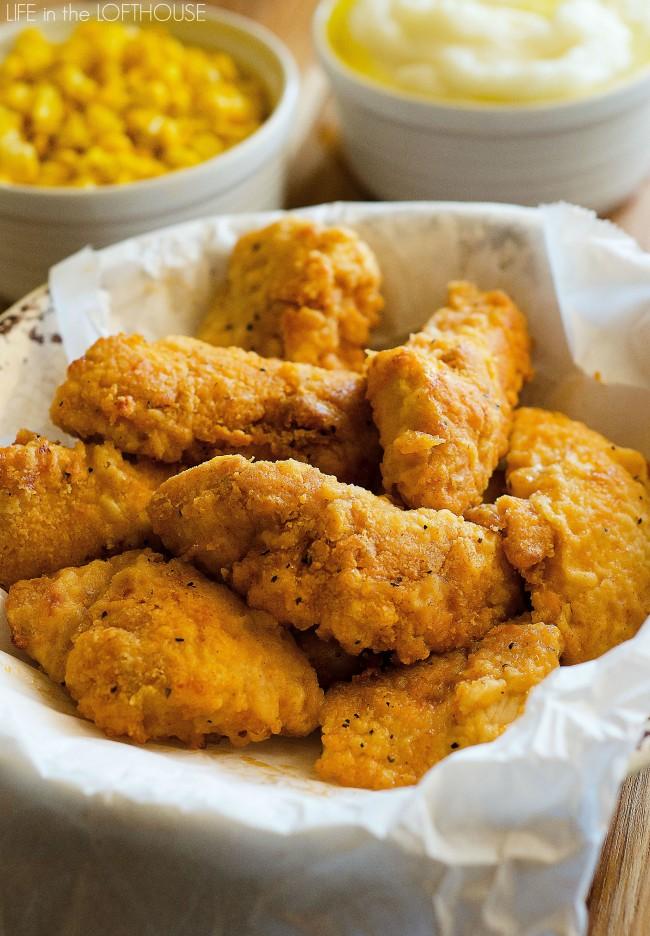 My kids LOVE fried chicken, but I absolutely hate frying anything. I'm always getting splattered with hot oil and inevitably my kitchen fills with smoke. Then there's the greasy clean up to tackle. This oven fried chicken is the perfect compromise- crispy chicken for the kids without all the hot oil!
Check out the recipe from Life in the Lofthouse
Slow Cooker Pulled Pork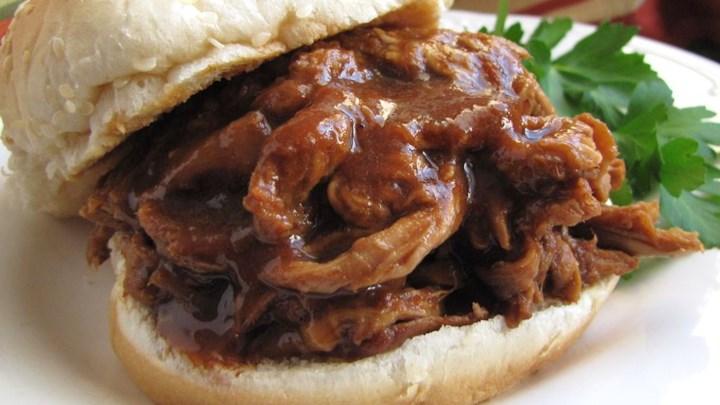 Another tasty dinner that couldn't be easier with only 4 ingredients! Dump it in the slow cooker in the morning, come home 8 hours later and shred it, add your favorite BBQ sauce, and voila. We love it so much we can eat it with or without the bun!
Bookmark this post for the next time you're in a dinner time rut!
What are your go-to dinners that are quick, easy, and family-friendly? Share in the comments!