The big buzz in our Disney-crazed family lately is, we have booked our first Disney cruise! In the spring we will be boarding the Disney Magic for a 5-night Caribbean cruise, and our excitement is through roof! Since I'm all about everything Disney cruise right now, I thought I'd write a quick guide for planning your first Disney cruise.
Why a cruise?
We absolutely love our Walt Disney World vacations, and I've written about planning them before. As much fun as Disney World is, it isn't a relaxing vacation by any stretch of the imagination. There are fast passes and reservations, tight timelines, touring plans, and miles and miles of walking the parks each day. A Disney cruise offers that same magical feel but with a slower, more relaxed pace. And of course, they still cater to kids!
What makes Disney Cruise Line unique
My kids and I love Disney, so choosing Disney cruise line was a no brainer for us. Being able to meet characters, see Disney-themed shows, and fireworks at sea were big draws for us. But the number one factor was the amazing kids clubs they have on board, included in your fare for kids ages 3 and up.
Elaborately themed spaces include Tinkerbelle's Pixie Hollow, Toy Story's Andys' room, and Marvel's Avenger Academy. The kids clubs offer activities like cooking classes, animation classes, arts and crafts, dress up, games, electronics and more. My children can't wait to experience the kids clubs for as much time as they want to during our cruise, and my husband and I are thrilled to get a little adult time on the ship.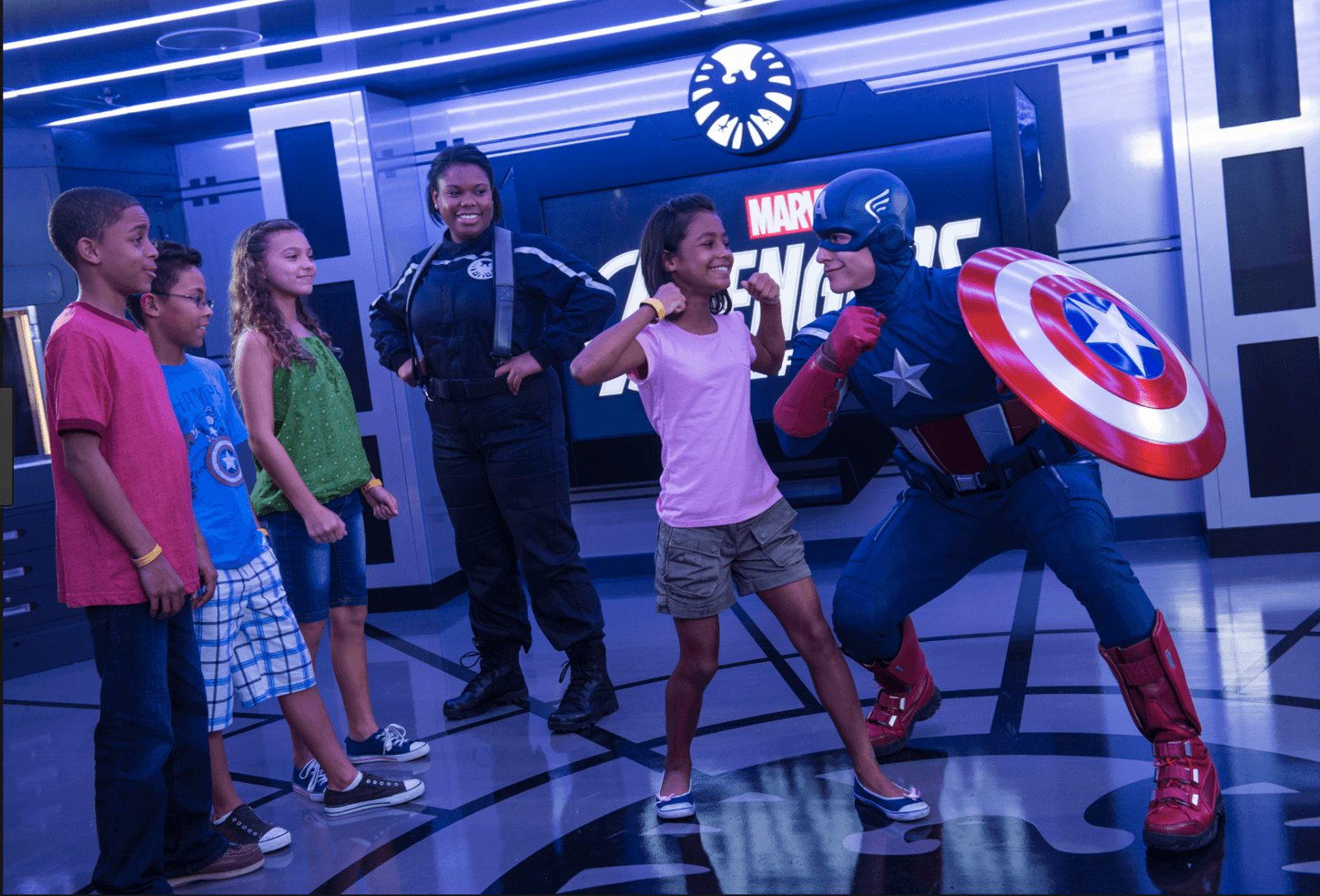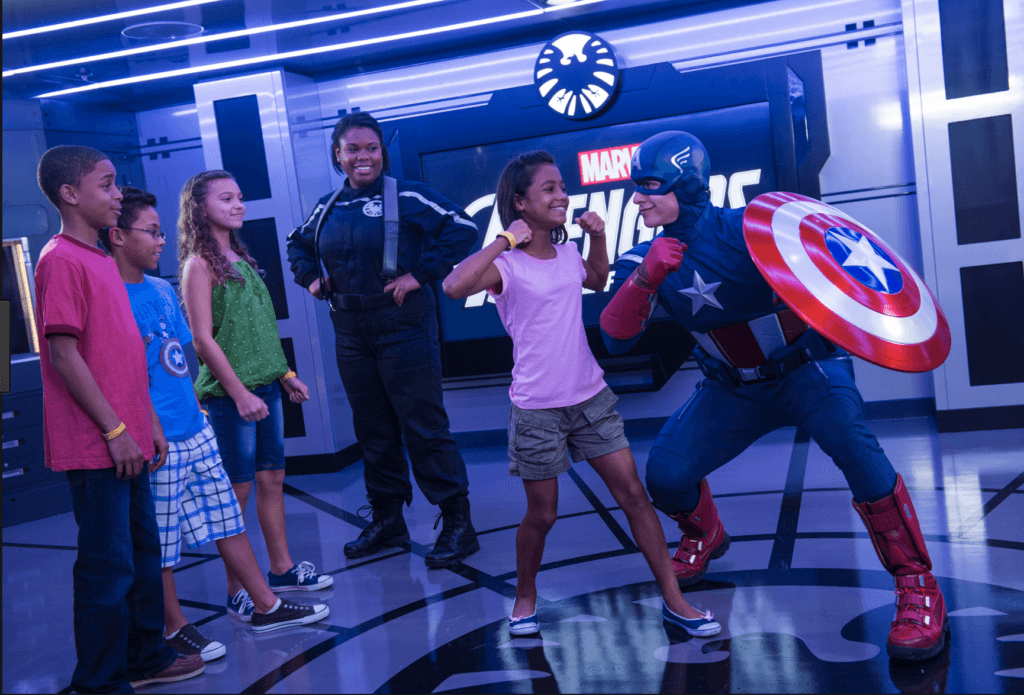 For little ones under 3, there is the It's A Small World Nursery, where you can leave your baby at pre-arranged times for an hourly fee ($9/hour at the time I'm writing this!).
Choosing which cruise
When trying to choose which cruise to book, you will likely spend a lot of time searching the different itineraries on https://disneycruise.disney.go.com. Search by date, length of the cruise, port, or destination depending on what your constraints are. You can even narrow it down by which of the four ships you prefer. Then browse the search results and compare prices. The common advice is to book as far in advance as possible, because the price will only go up. The exception to this is that they sometimes have last-minute sales a few weeks in advance of a cruise to fill up any empty rooms, but it's a gamble and you can't count on this.
Our search took us right to a Caribbean cruise because it is super convenient for us to fly to Florida, which left Port Canaveral or Miami as our possible ports of departure. From there, I narrowed it down to spring time which is when we wanted to travel. My only other "must" was that it HAD to include a stop at Castaway Cay (Disney's private island) which is the kind of paradise dreams are made of.
Family size considerations
An important note for families with more than 2 kids- you will likely need to book two rooms to take your whole family on a cruise. The majority of rooms are only fit 4 people. (And unlike Disney resort hotels, 4 people does NOT mean 4 people plus a baby in a pack n play on Disney Cruise Line.) There are some suites that can hold more, but those get booked quickly and are very expensive. It usually works out to be more cost effective to book two rooms. You can request that they be adjoining, so there is a door to go between the two rooms without having to go into the hall.
Building excitement for the cruise
Just like I've done with Disney World attractions, I love to show my kids video clips of Disney cruises so they'll know what to expect when they're on board. These also get them SO excited to go! My kids love watching cruise videos that show other kids that they can follow along with and get to know. For example they love watching Jones Family Travels:
During the holidays/birthdays leading up to the trip, I also love to give gifts related to the trip. Disney shirts, autograph books, costumes, and travel toys are all useful gifts to get them ready for the cruise. My kids are also getting their own piece of rolling luggage so they can help haul all our stuff during the journey.
What we are looking forward to most
After all this research, planning, and YouTube watching, here is what we are the most excited about!
KIDS:
Kids clubs (all)
Meeting Anna and Elsa and the other princesses (Elle)
Disney Junior dance party (Luca)
Eating soft serve ice cream by the pool without having to pay and ordering room service without having to pay (Tiana)
Water slides (Zari)
PARENTS:
Brunch or dinner at the adults-only restaurant Palo (the main dining rooms are all included in the price of the cruise, but this one does have a $30 per person upcharge. Well worth it based on the amazing reviews I've read and the fact that there won't be any kids present!)
Enjoying the adults-only areas of the ship when the kids are at kids clubs (noticing a trend here?)
Mailing a letter from Castaway Cay
Surprising my girls with makeovers from Bibbidi Bobbidi Boutique
The night time shows and entertainment
Getting the whole family dressed up for Pirate Night and watching the fireworks at sea
Port excursions! Haven't even delved into these much yet but I'm excited about the possibilities
Enjoying a week of family time that can be as busy or as relaxed as we want
You can bet you'll be hearing more about Disney Cruises as our date approaches!
For those who have been on one before, what advice would you give about planning your first Disney cruise?
If you haven't been, what else would you like to know about Disney cruise planning?
Answer in the comments!