MamaRoo vs RockaRoo : How are they different and which one is best?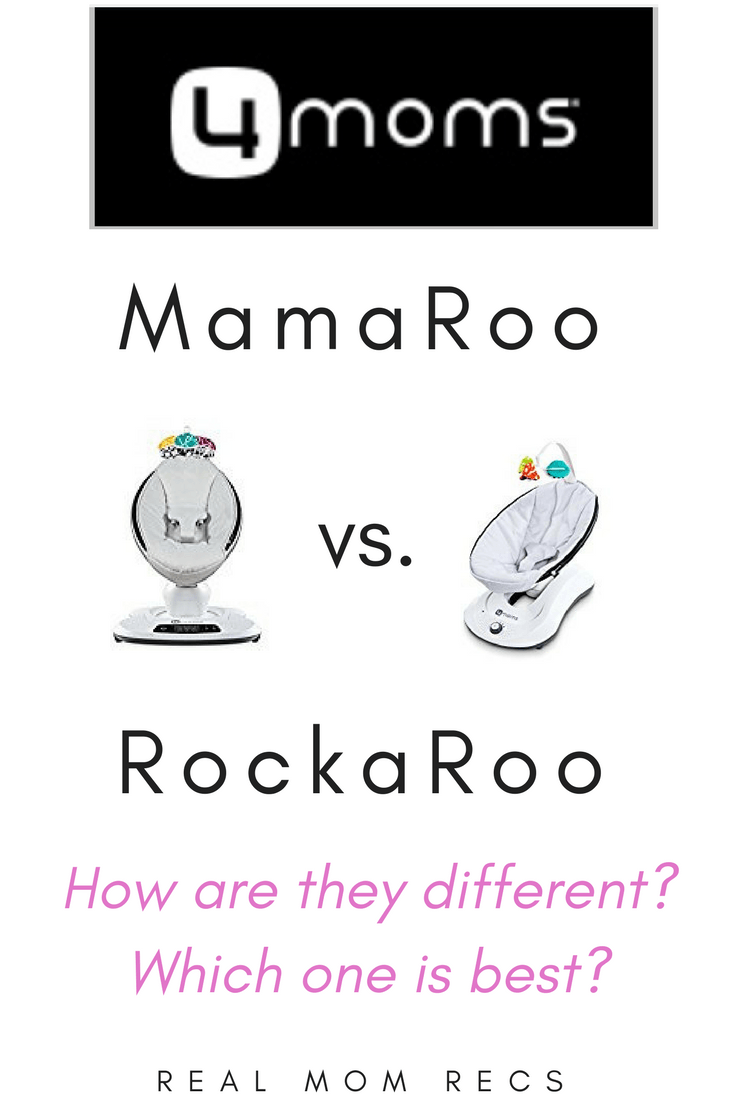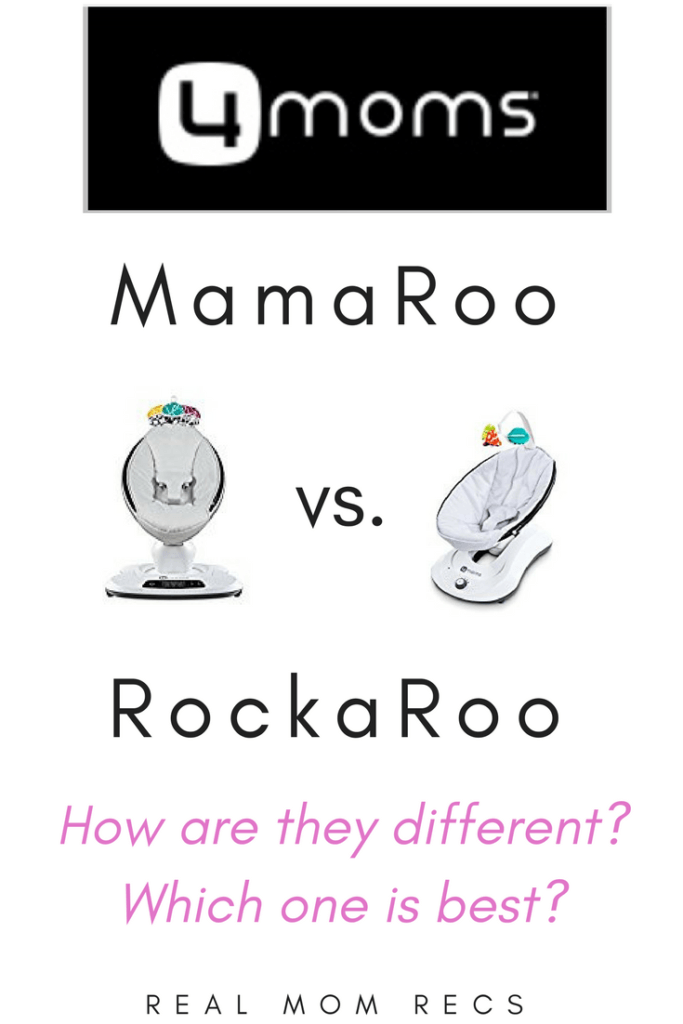 If you've been looking at baby gear for your own little one or for a baby shower gift, you've surely come across the wildly popular 4moms brand. New parents love the sleek, modern design of their products as well as the hands-free functionality. The newest model of the MamaRoo
(MamaRoo 4) and the RockaRoo
look very similar at first glance, but what is the difference between them?
And, most importantly, which one will get baby to sleep and give Mom a few precious minutes to accomplish something?
RockaRoo

Let's start with the more simple RockaRoo
. This is essentially a compact swing, touted as taking up 70% less space than traditional swings. It weighs 17.5 pounds and measures 29.6 x 16.5 x 27.5 inches.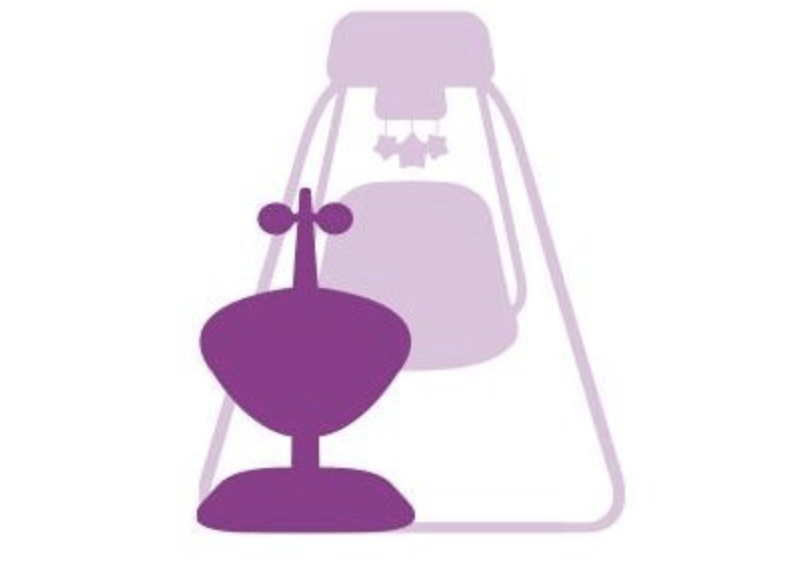 How does it move?
The RockaRoo
only moves in one way, which is a front to back rocking motion. Picture like a rocking horse or nursery glider. It does not swing from side to side like some baby swings.
What size baby is it for?
It is designed for babies from 6 pounds up to 25 pounds OR whenever the baby can sit up unassisted, whichever comes first. It is important to note that most babies sit up unassisted WELL before they weigh 25 pounds. For reference, my 20 month old toddler still does not weigh 25 pounds (yes he is a bit of a peanut, but even a perfectly average size 12 month old is under 25 pounds). So you want to make sure you're following safety requirements and not putting your baby in the RockaRoo once they can sit up, typically around 6 months old.
Secondly, although this product can accommodate newborns, they do sell a separate newborn insert
to add some cushion and support for little ones. Some parents roll up receiving blankets to support the smaller baby in this seat, but it's always safer to use equipment designed for use with a specific product.
RockaRoo: Pros
Parents love that the RockaRoo is takes up less space than traditional swings. They also like that the cover is easily removed and washable for those inevitable exorcist-style spit ups and diaper blowouts. It also has an mp3 plug-in to play baby's favorite songs.
RockaRoo: Cons
The angle of the seat can not be adjusted, and some parents found it to be too inclined for their newborns (the insert may help with this). Some also found the speed to be too fast, even on the slowest setting. Another common complaint is that the motor is louder than they expected.
MamaRoo

The MamaRoo
first came out in 2015 and is now on its 4th model, the MamaRoo 4. It has more bells and whistles than the Rockaroo, and slightly bigger price to go with it. At the time of publication, the RockaRoo cost $159 and the MamaRoo was on sale for $176 down from $212 (check the Amazon links to see the current prices as they are subject to change.)
The MamaRoo sits lower to the ground than the RockaRoo, measuring 19.5 x 33 x 25.5 inches. It is just slightly heavier, weighing 19 pounds.
How it moves
The defining feature of the MamaRoo
is its 5 unique motions. They include car ride, kangaroo, tree swing, rockabye, and wave. Luckily the buttons for each motion have little picture designs to go with them so you can see the difference.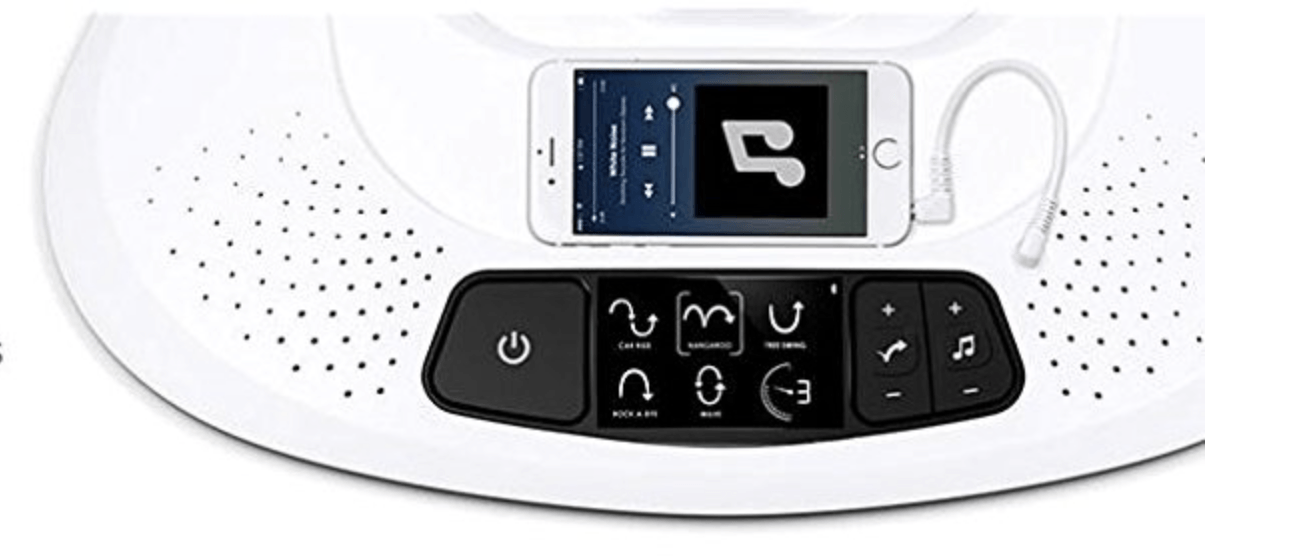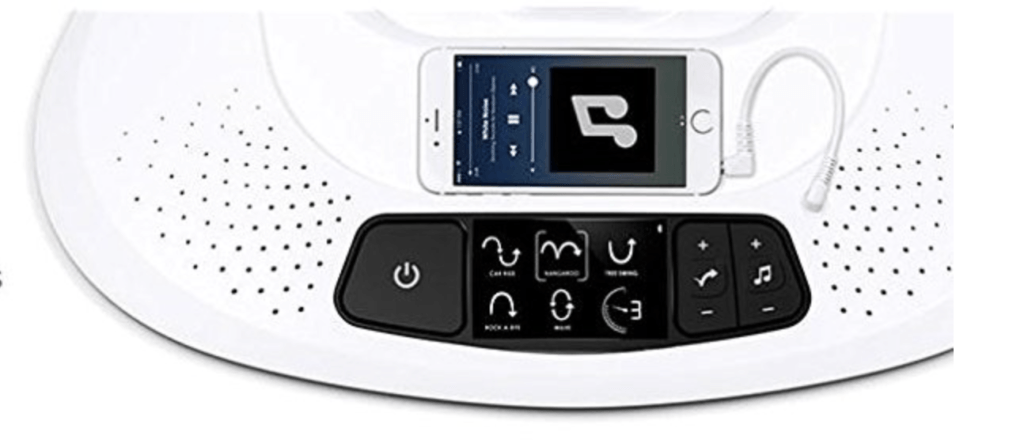 It also has 5 speed settings, so each motion can go faster or slower.
MamaRoo: Pros
The different motions allow you to find your baby's favorite, as all babies are different in what they prefer. Many parents find the car ride setting puts their little one to sleep. Some of the other motions, like kangaroo, give baby that up and down feeling that mimics the way Mom and Dad bounce them up and down.
Another cool feature of the MamaRoo is that it's bluetooth-enabled, so Mom and Dad can adjust the speed and sounds from their smartphone.
MamaRoo: Cons
While it does do a side to side swinging/swaying motion, there are no front to back rocking motions (likely the reason why they came out with the RockaRoo!)
The MamaRoo also has 4 built in sounds in addition to the the mp3 plug in. Parents seem to like the white noise options, but are disappointed that there are no songs/lullabies.
MamaRoo vs RockaRoo
Similarities:
For babies 6-25 pounds
Modern and compact design
mp3 plug in
Must be plugged into a wall outlet (some find this a pro as you aren't burning through batteries to power it, others see it as a negative that there is no battery option)
Both come with a simple, eye-catching mobile for baby to look at
5 speed settings
Move on their own without a manual option (can't push/bounce it by hand)
Same removable/machine-washable seat cover
Same newborn insert sold separately
12 month warranty on both- make sure you assemble and test out upon receiving the item, some report receiving faulty products that had to be replaced
Differences:
Price: MamaRoo costs more
Motions: MamaRoo has 5 options, RockaRoo only rocks
MamaRoo has 4 built in sounds, RockaRoo has none
The seat has an adjustable recline on the MamaRoo, the RockaRoo seat does not adjust
MamaRoo is bluetooth enabled- can control the speed and sound through an app on your phone
So who is the winner?
In the battle of MamaRoo vs RockaRoo, I'd say the MamaRoo
comes out on top. Considering all the additional features come with only a nominal price increase, it seems like a worthy upgrade.
However, like all things baby-related, there is no guaranteeing your little one will love this product. Some babies may prefer the front to back motion of the RockaRoo. However if I had to choose one, I would recommend the MamaRoo because with 5 movement options there is a good chance your baby will respond well to one.
Shop the products featured in this post
If you've used either of these products, weigh in! What do you like/dislike? How does your baby respond to them?
For more of my favorite baby products, check out my top toys for babies!