The following is a guest post from mom-of-two Mandy on her struggles and successes with the postpartum experience. A huge thank you to her for sharing her insight and best tips for taking care of yourself postpartum! For more on this topic, don't miss my newborn tips for new moms and what it's really like after giving birth.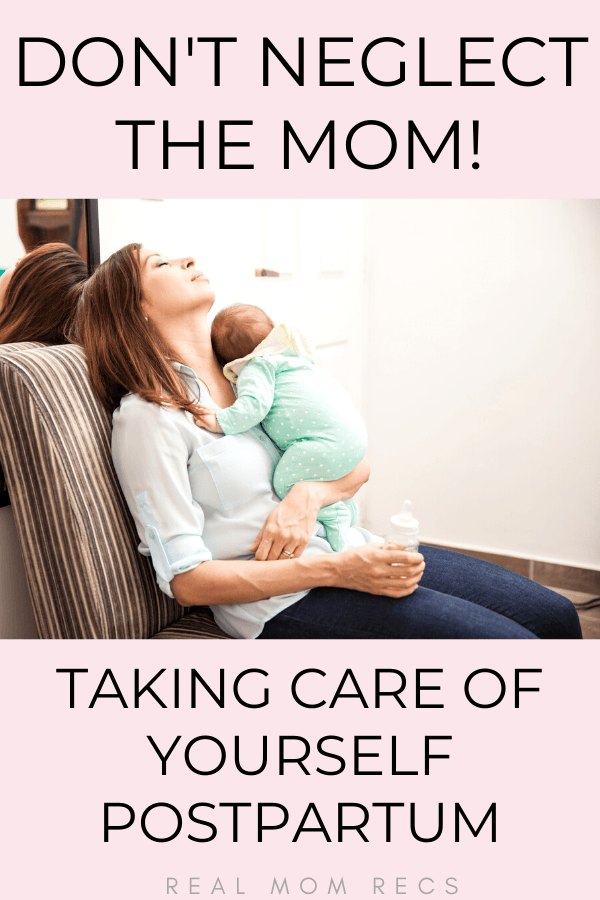 When I was pregnant with my first child, people were pretty good at taking care of me, and I was good at taking care of myself. If I got on a packed transit train, someone would get up and let me sit down. My co-worker even brought me an extra jar of overnight oats because he'd noticed I was hungry all the time. If I wasn't feeling well, I'd lie down or call my doctor's office to make sure nothing was off.
After I had my baby, the focus switched immediately. It's kind of hard to ignore a shrieking baby, and yes, babies obviously need a ton of care. I gave myself to her completely, but I didn't realize how important it was to give to myself too.
I learned a few lessons that I definitely implemented when baby #2 came around, and I hope you will too. Yes, your baby needs you, but your baby also needs you to feel good.
Here are a few ideas for taking care of yourself postpartum:
Sleep!
I know you've heard this, and maybe you're sick of hearing it, but I'm saying it again anyway: sleep whenever you can. Sleep helps you to heal quicker after giving birth.
You'll probably be tempted to clean, pay bills, or look at funny memes on Instagram while your baby is sleeping, but don't give in! You'll feel so much better physically and mentally if you rest too.
When my second baby was born, I was lucky enough that my 2-year-old daughter was still napping. I did my best to ensure that both kids napped at the same so that I could also snooze for a bit.
Take Care of Your Health
Sometimes there's nothing that makes me feel better than a big chocolate chip cookie, but overall, eating right will help your body heal quicker and will help fight fatigue. You might not be able to control how much rest you're able to get, but you can control what you eat.
Another way to take care of your health is to go for walks. Soak up some of that vitamin D to boost your mood! You'll likely be pretty cooped up right after you give birth, so take walks to keep from going crazy.
Walking can help you to feel happier, but it can also help you heal quicker and is one of the only doctor-approved exercises after birth.
Let Other People Serve You
When I had both of my babies, I received meals from friends and neighbors. It's such a simple thing, but it meant so much to me. I know some of you may have a hard time accepting help, but let people serve you. Sure, it benefits you, but allowing other people to serve you brings them joy as well.
If your neighbor offers to cook you a meal or babysit your older kids, let them. If your mom says she'll stay the night and get up if the baby is struggling to sleep, let her. If your husband says he'll pick up Papa John's on the way home, let him.
Do Things You Enjoy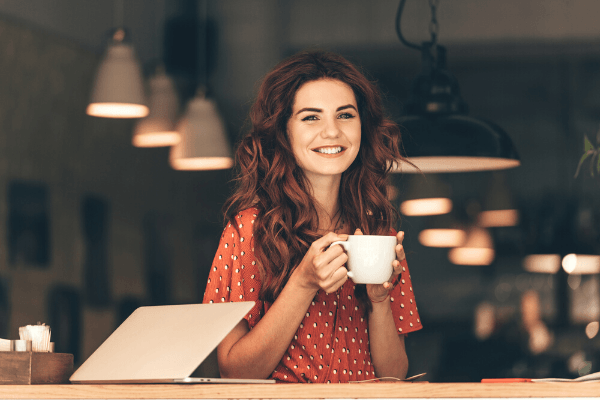 Whenever I'm having a tough day, I try to take a step back and allow myself to do something I enjoy. For me, that might be creative writing, drinking a Coke while going for a long drive, or singing in the shower. I also love sitting next to my hubby and binge-watching Netflix.
When I had baby #2, I made it more of a priority to have a little bit of fun. I probably don't need to say that I love both of my kids intensely, but my second baby's first three months were much more enjoyable because I tried to make them that way.
What do you love to do? If kickboxing is your thing, you might want to avoid that, but think of what you enjoy that's also relaxing. Maybe you could stock up on some new books, listen to your favorite crime podcast, or draw. If you just need to get out, go grab a drink from McDonald's and listen to your favorite songs as you drive.
Ask for Help
You might want to prove that you can do it all, but don't. You probably can't do it all, and that's okay.
A week after my daughter was born, my husband's brother invited him to play a game over at his house. My baby really struggled in the evening, but I didn't want to keep my husband from going out.
While he was gone, I had a rough time. Haven cried all evening for the first time ever (she probably just missed Daddy), but I didn't want to ask my husband to come home. He 100% would have come home, and now I know that I 100% should have asked him to.
Maybe you need help with your other kids, with meals, with your house. Whatever it is, don't be afraid to ask for help. Your neighbors, family, and friends want you to feel good, but if you don't ask, they won't know what you need.
Don't Try to Do It All
I'm a freelance writer, and I often see other freelancers ask, "How long after I have my baby can I take on clients again?"
Part of me wants to reply with, "Girl, just lie in bed for the next ten years!" but that probably wouldn't work for everyone.
Trying to do everything you did before you had your baby probably won't work right away, and that's okay! If you have to get back to work quickly, that's one thing, but if you can take some time to acclimate to your new life, do it.
This could also mean not trying to do all of the household tasks you used to, going out with friends as often, or making elaborate meals. Let go of the things that you can.
Try to give yourself a break, and don't be too hard on yourself during this time. When I had my second baby, I tried to focus solely on taking care of him and my toddler, and taking care of myself (of course I took care of hubby too, but we needed his help more than usual). Try to do the same.
Express Your Feelings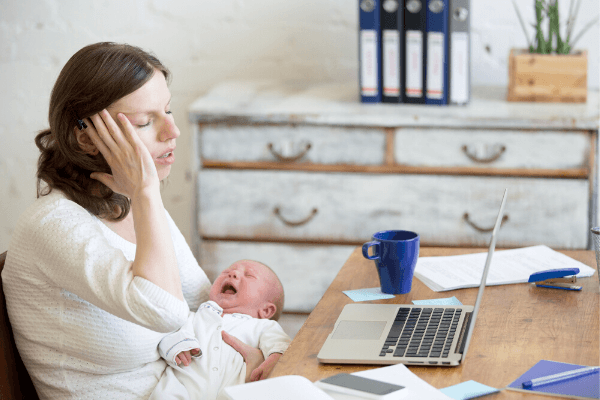 Life after having my first baby was a wild mix of joy and insanity. I loved her so much, but I felt completely overwhelmed (I also didn't know she was colicky). Although I didn't have to deal with postpartum depression, life was tough for those first three months.
Looking back, I wish that I had been better about saying how I felt. I wanted to be a super mom, but I should have been more open about my struggles.
The people around you may not know or remember what it's like to give birth and then take on all of the craziness that ensues afterward. As much as you've tried, you probably know by now that your husband can't read your mind. If you're struggling, let him know. If you need a little more TLC or help around the house, let him know (but try to be nice about it).
Talk to people, whether it's your mom, your sisters, your husband, or your pals. Talk about the good and the bad, and again, what you need. When you express what you've got going on inside of you, it can help you feel more at ease about your new situation. It can also help other people know how to help you.
Focus on Right Now
Maybe you still look like you're six months pregnant and you haven't brushed your hair in three days. You might feel anxious about getting back to work or going on like you did before.
Try not to worry about when you'll get back to work or when you'll lose the baby weight. Focus on getting to know your newest family member, getting back into a groove that works for you and your family, and healing.
As wonderful as it is, giving birth can rock your world, whether it's the first or the fifth time. Remember to make yourself a priority and cut yourself some slack!
What did you do or how do you plan on taking care of yourself postpartum?
Leave a comment and let's discuss!
About the guest poster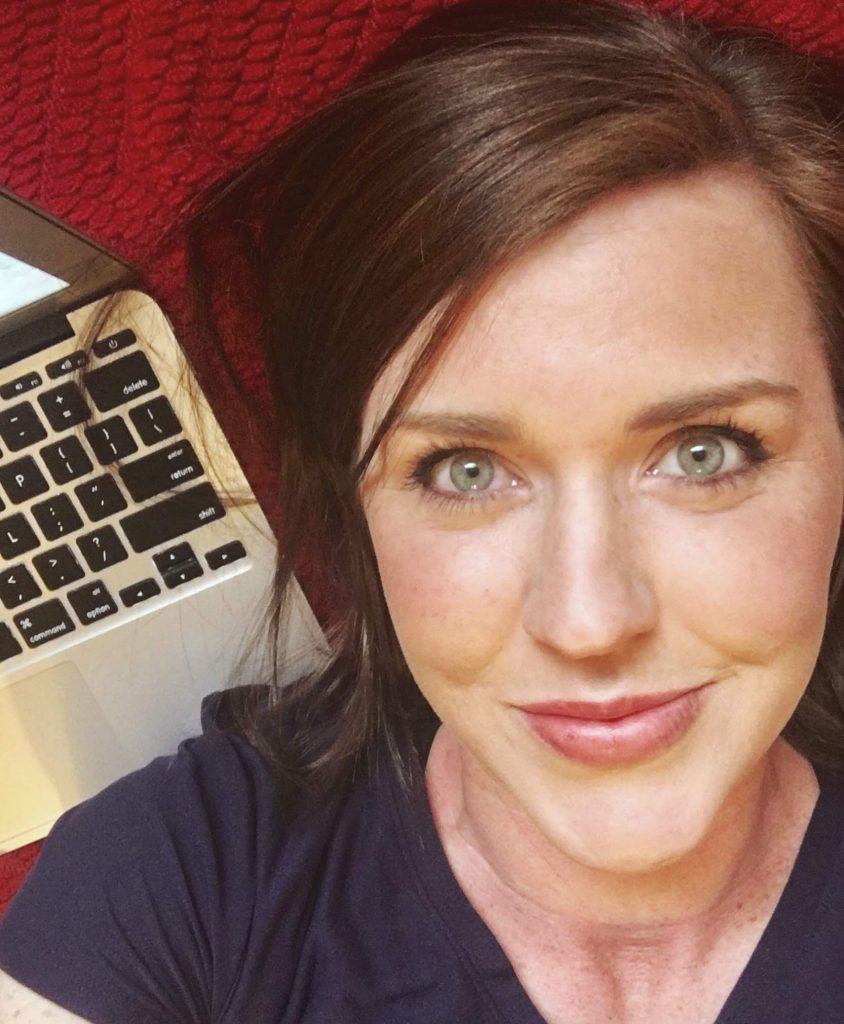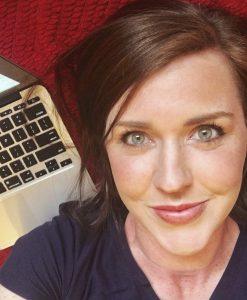 Mandy is a mama to a two-year-old boy and a four-year-old girl. When she's not fetching snacks or cups of milk, Mandy loves to write and teaches beginners how to write over at
The Hopeful Writer
. When it's time to relax, she's all about Netflix binging and chowing down on homemade popcorn with her hubby.