Newflash: traditional gender roles are SO last season. Baby names reflect social change and this is no exception! Parents are choosing unisex names for their babies at higher rates than ever, and they are also not afraid to use traditional boy names for girls.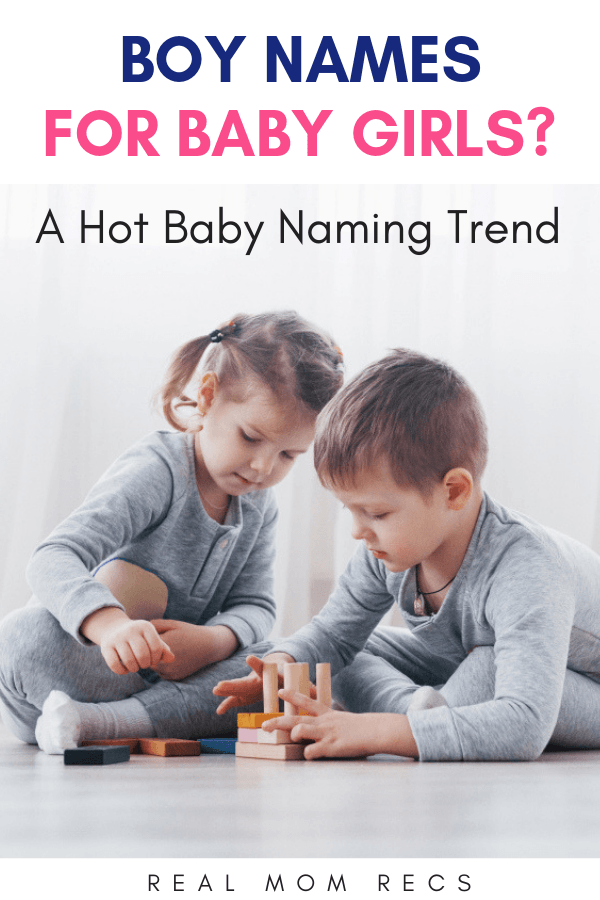 Is "Boy Names For Girls" a New Trend?
You may think using boy names for girls is a new trend, but did you know that the names such as Leslie, Kelly, Meredith, Tracy, and Dana started out strongly in the masculine camp? Boys names crossing over into girls names has been going on for many generations now.
More recently, Ashley, Madison, and Avery have jumped genders from the boys list to the girls list.
One part that has started to change? Well, historically when a name jumped from the boys to the girls, it all but died out forever as a male name. Parents felt masculine names were strong and empowering to give to their daughters, but once it became known as a girls name NO ONE wanted it associated with their sons.
There is some evidence that this phenomenon may be starting to fade. The most recent name to gender leap, Avery, has not yet died from popularity on the boys list after it blew up as a girls name. Though there are now 4 girl Averys for every 1 boy Avery, it still continues to climb the charts for both genders.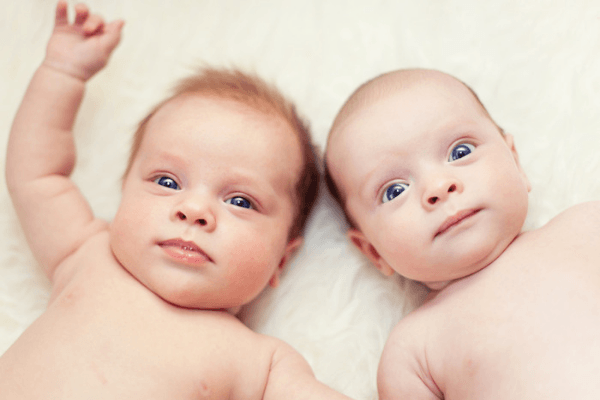 Celebrity Use of Boy Names for Girls
Celebrities have a huge amount of influence over baby name popularity. Names of actors, names of popular characters, and names celebrities choose for their little ones can all be the cause of a trending baby name that flies up the charts.
It's no surprise that one's a celebrity uses a traditionally boys name for their girl, we see a spike in other people doing the same.
In 2012, Jessica Simpson surprised everyone by giving her daughter not just one boy name, but two! Little Maxwell Drew is six years old now and looks just as girly as can be.
Fast forward to 2014 when Blake Lively and Ryan Reynolds chose the quintessential masculine name James for their daughter. Lively explained that she chose the name because it's a family name and because she liked having a boys name herself. (Interesting counter point to the many people who claim your daughter will grow up hating her boy name!)
Also in 2014, Ashton Kutcher and Mila Kunis jumped on the boy name for girls trend when they named their daughter Wyatt Isabelle. Kutcher and Kunis told People magazine that all the names they considered for their baby girl were unisex.
List of Boys Names Being Used For Girls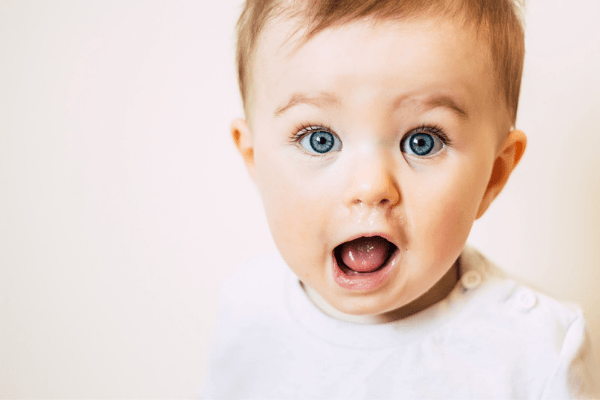 Of course, any name can be used for either gender, but here is a list of traditionally boy names that are now popping up as girl names:
Hunter
Sawyer
James
Mason
Judah
Logan
Wyatt
Easton
Carson
Luca
Sullivan
Asher
Aidan
Emerson
Ellison
Chandler
Dylan
Devin
Grayson
Kyle
Carter
Lincoln
Ezra
Sterling
Campbell
August
Shawn
Maxwell
Holden
Spelling Changes to Make Boy Names More Feminine
Often times when a parent decides to use a traditionally boys name on a girl, they will alter the spelling to make it feel more feminine. The most common spelling change is to take a name ending in -on, -en, or -an and change it to -yn.
Elliott > Elliette
Jordan > Jordyn
Logan > Logann or Logyn
Austin > Austen
James > Jaymes
Mason > Masyn, Macynn
Carson > Carsyn
Noah > Noa
Landon > Landyn
Cody > Kodi
Ashton > Ashtyn
Grayson > Gracynn
Maddox > Maddyx
Bradley > Bradlee
Jayden > Jadynn
Harley > Harlee
Camden > Camdyn
Shane > Shayne
Girls Names With Boyish Nicknames
A nice middle ground for those who like boyish names but want to give their child options is to give them a feminine name that can be shortened to a boyish or gender neutral nickname.
Here are some common examples:
Josephine "Joey"
Danielle "Danny"
Matilda or Mattea "Mattie"
Alexandra "Alex"
Charlotte/Charlize "Charley"
Maxine "Max"
Roberta "Bobbie"
How Is This Different Than Unisex Names?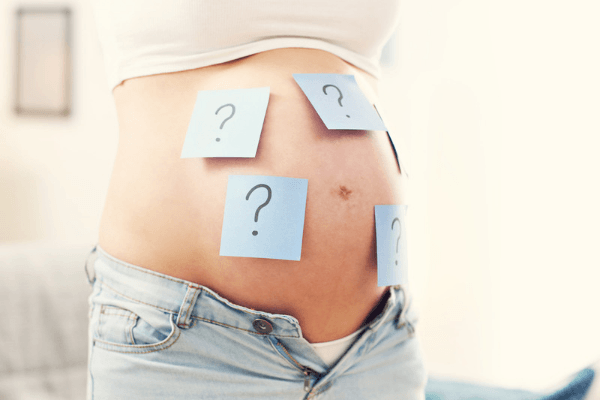 There is definitely room for debate over whether a name is boy-name-on-girl or a unisex name.
For me, the distinction is subtle but definitely there. Truly unisex names are used in relatively equal proportions between boys and girls. If you hear the name, you don't have any indication if the owner is male or female.
On the other hand, boy names for girls are names that are assumed to be male unless a clue is given to indicate it's a female.
Here are some names considered to be truly unisex (though individuals may feel one is more for girls or boys):
Morgan
Quinn
Arden
Sky
Presley
Finley
Reagan
Sam
Cameron
Peyton
Blake
Scout
Hollis
Riley
Taylor
Hayden
Jamie
Oakley
Skylar
Reese
Rowan
How do you feel about boy names being used for girls?
Some people love the idea of ALL names eventually becoming unisex. Maybe it will make for more equitable hiring practices and general treatment of men and women.
Others like being able to infer gender by one's first name only and wish to keep boy and girl names separate.
Where do you feel on this topic? Love it or hate it? Leave a comment!