If you're planning your Disney family vacation, you may be confused about what to plan for your day at Hollywood Studios. There are lots of conflicting opinions about who the park is for and how much time should be spent there. I will attempt to rank the top 5 best rides at Hollywood Studios, as well as highlight who will enjoy them the most.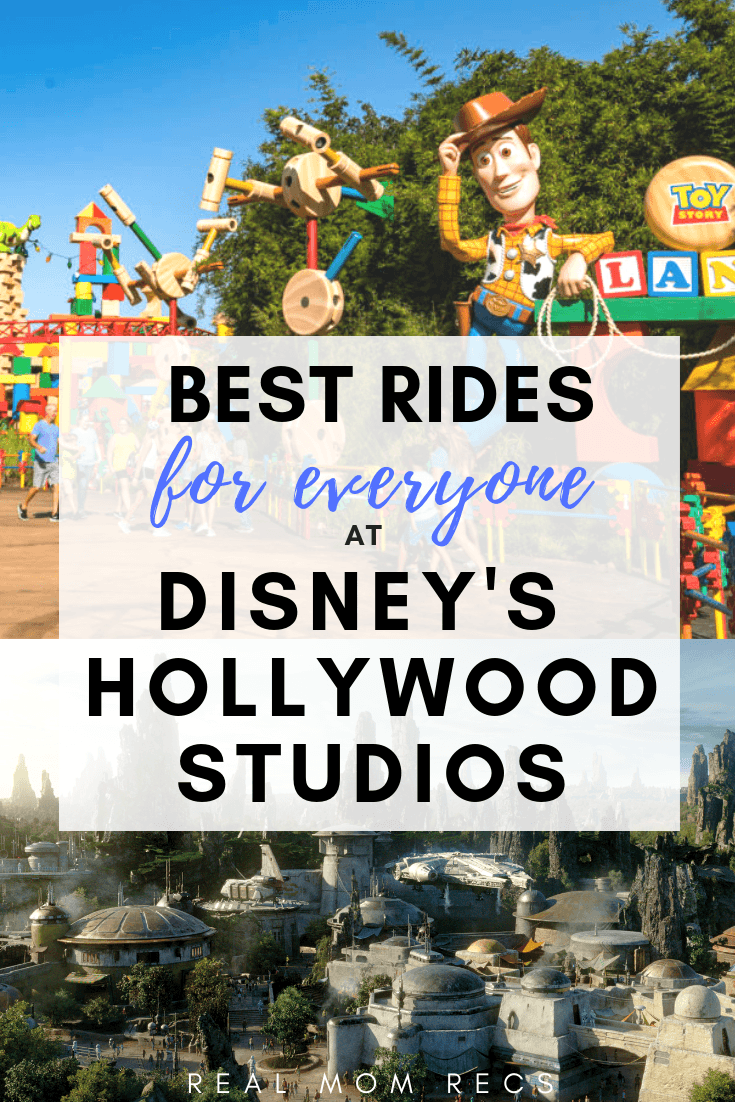 Debuting in 1989 as MGM Studios, the park was rebranded as Hollywood Studios in 2009 but retained its cinematic theme. It often gets mistaken for Universal Studios, but Hollywood Studios is one of the four Florida-based Disney parks.
Originally focusing on classic movies, Hollywood Studios has since expanded its theme to include movies, television, and music. Two huge new recent expansions have kicked this park up several notches: Toy Story Land in 2018 and Star Wars: Galaxy's Edge set to open in August 2019.
Arguably home to the most thrilling rides of Walt Disney World, Hollywood Studios also has attractions that will please the youngest guests. Favorites include the Disney Junior dance party, Frozen sing along, stage shows of Beauty and the Beast and the Little Mermaid, and the uber popular Toy Story attractions.
Toy Story Mania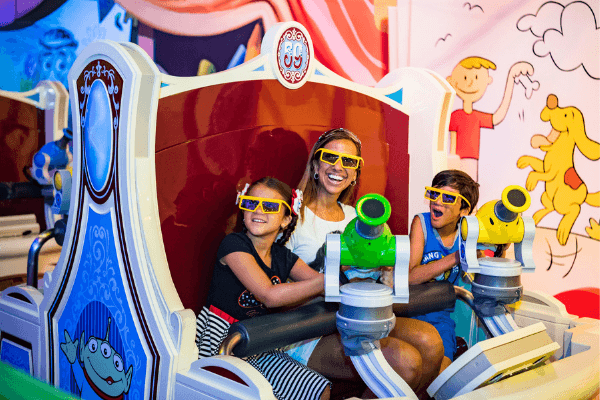 Who Will Love It? EVERYONE!
Height Requirement: none
Fear Factor: No scary elements
Toy Story Midway Mania is the epitome of good, clean fun! Even the queue is fun with it's life-size toys that make you feel like you've shrunk down to Woody's size.
When boarding the ride, you put on 3D glasses that make the screen images jump out at you. You spin around from screen to screen, each one with a different midway-style shooting game. You shoot with your blaster and rack up points, trying to beat your seat mate. Whether you care about the score or not, it's a blast.
Slinky Dog Dash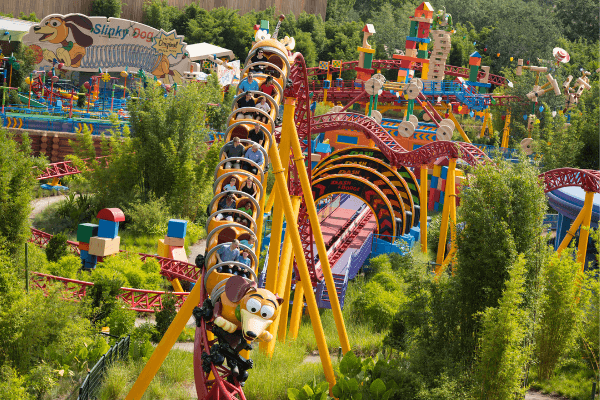 Who Will Love It? The whole family, especially children 5-10
Height Requirement: 38 inches
Fear Factor: Only scary if you fear roller coasters (but it's a pretty tame one)
This family coaster lets you zoom around inside Slinky Dog! Built on "Andy's yard", you'll see green army men, Rex, Jessie, and more beloved characters as you ride.
Just about anyone will enjoy the ride, as it's very smooth as far as roller coasters go. The intensity is on par with Seven Dwarfs Mine Train, so maybe a bit intense if it's your child's first roller coaster. I'd recommend starting with Barnstormer (a short but fun kid coaster on my list of favorite underrated Disney attractions) if you are unsure if your young child will like roller coasters.
Slinky Dog also has typically has the longest wait time of all the rides at Hollywood Studios, so you will want to make good use of Fastpass or arrive before rope drop and go straight there.
Star Tours
Who Will Love It? Kids and Star Wars fans of any age
Height Requirement: 40 inches
Fear Factor: The scariest part is how queasy you will feel
I need to include this one because of the mass amount of Star Wars fans visiting Hollywood Studios, even though I personally won't ride it anymore (motion simulators make me incredibly sick).
With C-3PO piloting, you board a space craft motion simulator and go on a journey through space with tons of twists, turns and dips. In reality your seats only move slightly, but the 3D glasses and large screen have you believing otherwise.
Star Tours is another ride that has many different variations, and when the waits are short I've seen kids exit the ride and run around to get back on and experience a different storyline over and over again.
Hopefully this fall one of the new Star Wars: Galaxy's Edge rides will replace this pick as one of the best Hollywood Studios rides, but as of now this is it for Star Wars fans!
Twilight Zone Tower of Terror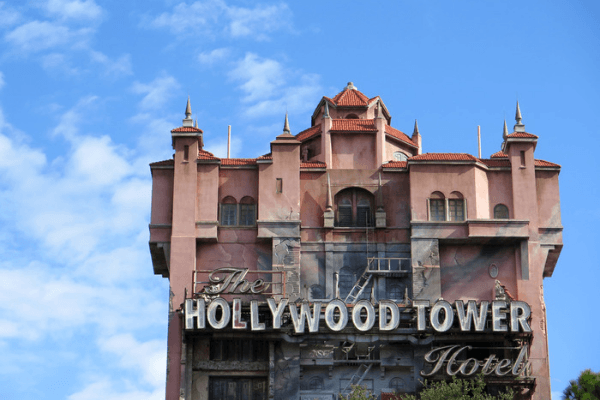 Who Will Love It? Thrill seekers, especially teens and young adults
Height Requirement: 40 inches
Fear Factor: The word "terror" is in its name. Psychologically and physically scary!
If you love the feeling of your stomach dropping down to year heels, this is the ride for you!
First you are shown a scary video from the Twilight Zone to get you in the mood. Then you take an elevator up (and scare you some more). Lastly, they just drop you straight down… and back up, and down again. The pattern actually varies so it's not the exact same ride every time.
This ride is a thrill, and great fun, but make sure you ride with caution. The height requirement is 40 inches, which is the height of an average 4 year old. That does NOT mean that your 4 year old will like it! In fact, of my four kids I think the only one who would enjoy it is my oldest (10 years old).
The others would be spooked by the creepiness of it, and absolutely lose their minds at the drop.
I first rode Tower of Terror as a teen and have loved it ever since.
Rock n' Roller Coaster Starring Aerosmith
Who Will Love It? Thrill seekers of all ages
Height Requirement: 48 inches tall
Fear Factor: Ride is extremely fast and has inversions, but the theme is lighthearted and not intending to terrify
This high speed, thrilling coaster has the highest height restriction in all of Walt Disney World. 48 inches means most kids under age 7 or 8 will not be able to ride.
And that's for the best, because this one is intense.
I feel the need to warn everyone before they go on this ride to keep your head back as soon as you get to the launch area (with the stoplight and countdown). When it takes off, it explodes out of the gate and you could get some major whiplash if your head isn't already being supported by the headrest.
Even though it's really fast, goes upside down and is super intense, the ride is still really enjoyable because it's not at all jerky. You don't bounce around and feel beat up afterward (I'm looking at you, Big Thunder). Other than the start and stop, it's very smooth. And you feel so exhilarated after!
On Tiana's one on one trip, she made me ride Rock n' Roller coaster 3 times in a row, which about did me in… but she was still thirsty for more!
This is probably your best choice for Fastpass (Tier 2) along with Tower of Terror (also Tier 2) and Slinky Dog as your Tier 1. You'll beat the crowds the most with that strategy.
Other Hollywood Studios attractions and shows not to be missed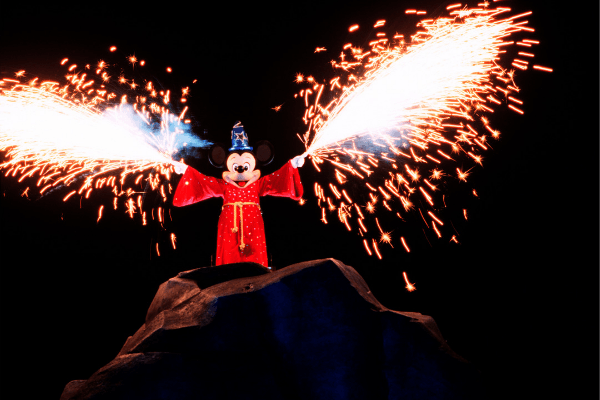 Hollywood Studios is centered around Hollywood of course, so some of the best attractions at the park are shows, not rides.
Muppet Vision 3D
A cute and funny 3D show (at the attraction they strike out 3D and call it 4D because of the additional elements like bubbles and water), this is aimed at children but adults will enjoy it too. If you like Mickey's Philharmagic at Magic Kingdom, this is the same idea except Muppets instead of Mickey and the gang.
Indiana Jones Epic Stunt Spectacular
I saw this as a very young kid, and the last time I saw it (2018) I was amazed at how unchanged it is! Still an exciting stunt show with classic scenes from Indiana Jones. You don't need to have seen the movies to be into the show, it's still cool to see without the context.
The show does involve very loud noises, explosions, fire, etc. Last time we saw it, my 8 year old boy was in awe!
Fantasmic!
No visit to Hollywood Studios is complete without seeing this epic nighttime show. Follow Mickey into his dream channeling music and themes from "The Sorcerer's Apprentice" in Fantasia. The show involves light and water effects and is larger-than-life.
The show follows on a journey with music and characters from many of the famous Disney movies and turns dark when some villains get involved. But like all things Disney, it wraps up nicely with a happy ending.
What do YOU think are the best rides at Hollywood Studios?
Agree with me or not, I want to hear your favorites!