Ok maybe it's just me, but I think one of the most fun parts of having kids is dressing them up in adorable costumes!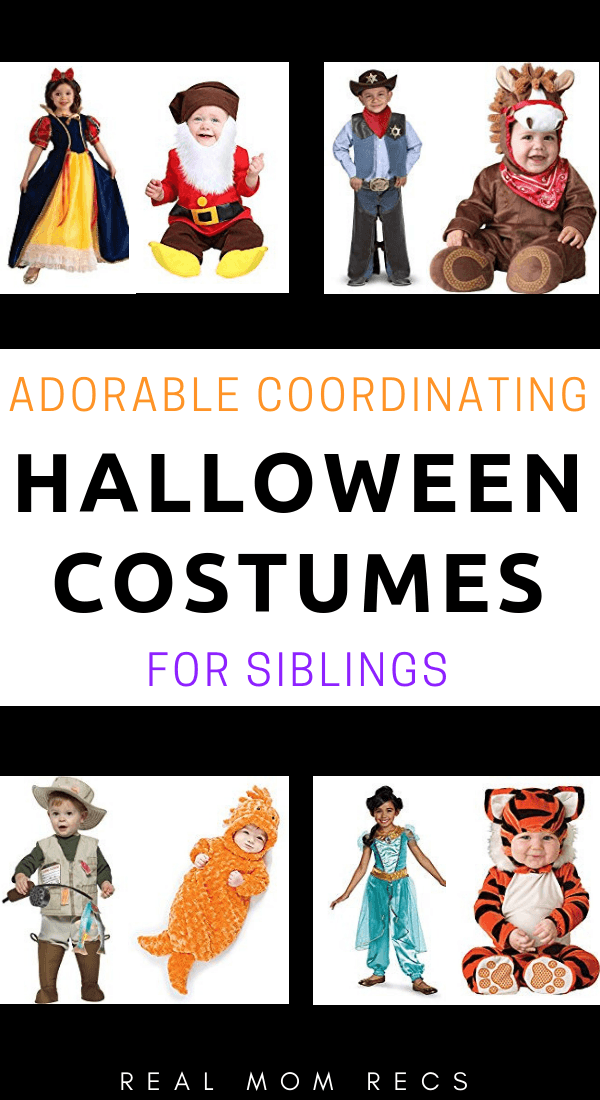 Once they hit age 4 or so and develop their own opinions about what they want to dress as, I'm seriously bummed 😆
I'm even more of a sucker for multiple coordinating Halloween costumes… case in point:
Exhibit A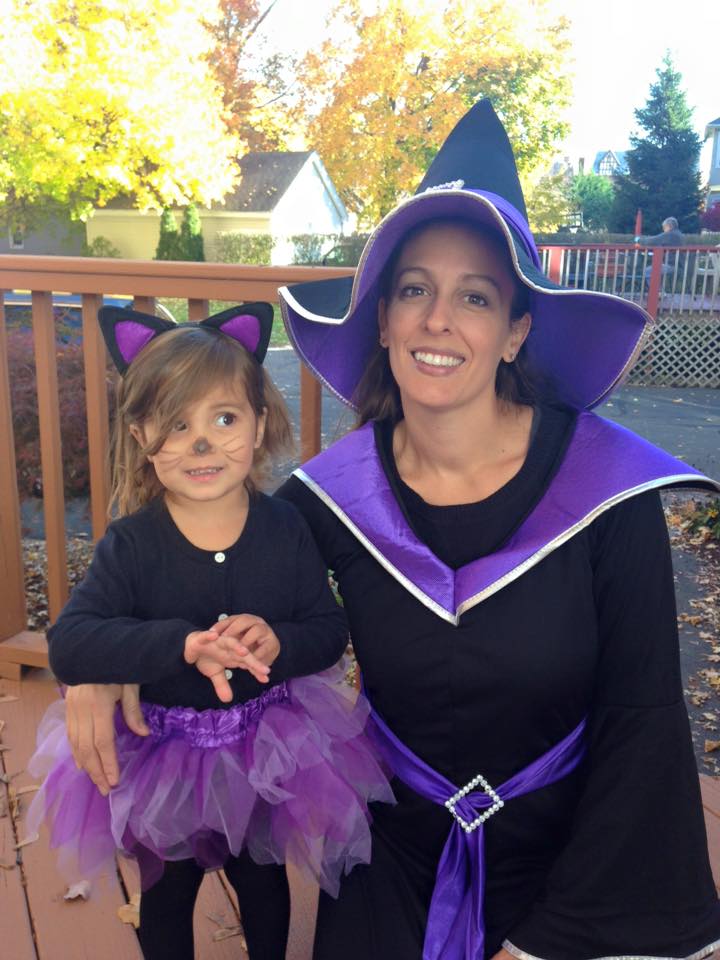 Exhibit B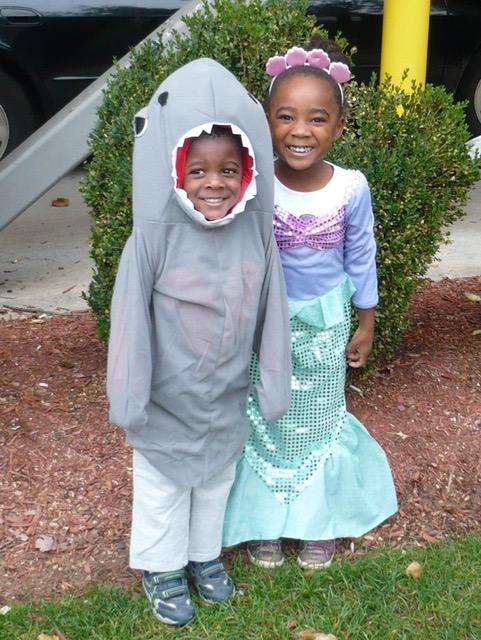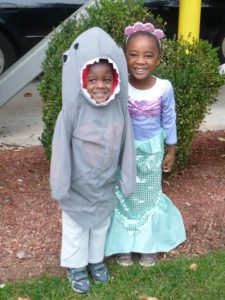 and C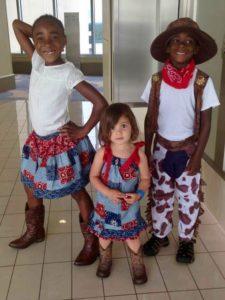 Oh, and also D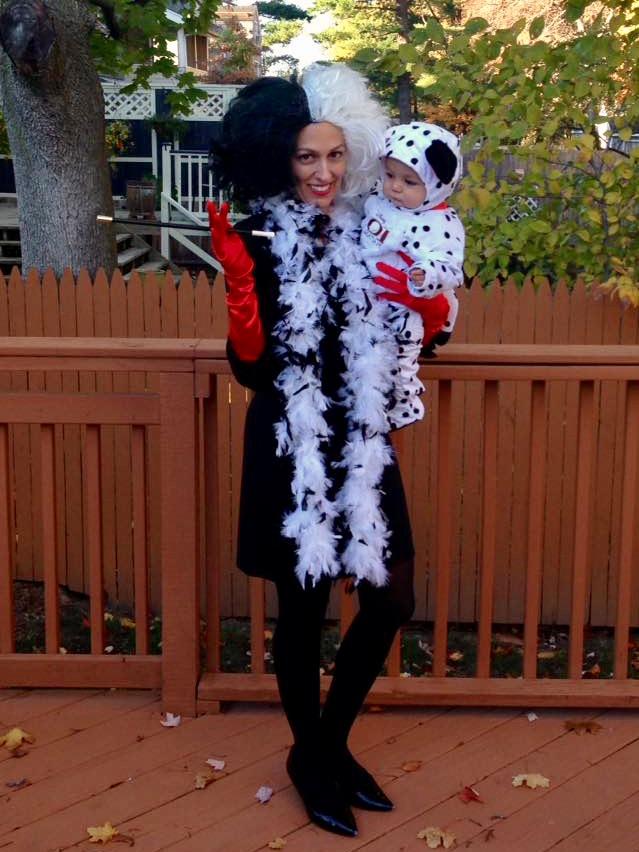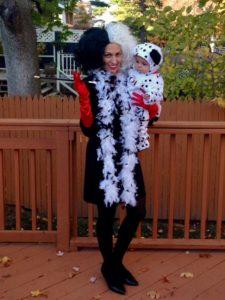 3 of my kids are now old enough to decide their own costumes, which means I only have one little helpless victim to dress as I please. All I can do is is pine after these adorable Halloween costumes for siblings!
Elephant and peanut
Peanut Costume – Infant
Firefighter and dalmation
Dalmatian Costume
Red riding hood and big bad wolf
Girls Little Red Riding Hood Costume
Baby Wolf Costume
UPS guy and "special delivery"
UPS Guy Boy's Costume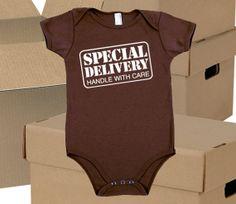 For the "special delivery", make a costume out of a cardboard box or decorate a brown onesie, like this
Police officer and doughnut
Police Officer Costume
Bumblebee and flower
Bumble Bee Toddler Costume
Football player and football
Football Player Child's Costume
Baby Football Deluxe
Dorothy and lion
Wizard of Oz Dorothy Costume
Baby Lil' Lion Costume
Fisherman and fish
Gold Fish Bunting
Peter Pan and tinkerbell
Toddler Tinkerbelle Costume
Melissa & Doug Cowboy Costume
Playful Pony Costume
Snow White and Dwarf
Infant Dwarf Costume
Jasmine and "Raja"
Jasmine Deluxe Disney Princess
We have this particular tiger costume so I can attest the fact that it is in fact, adorable.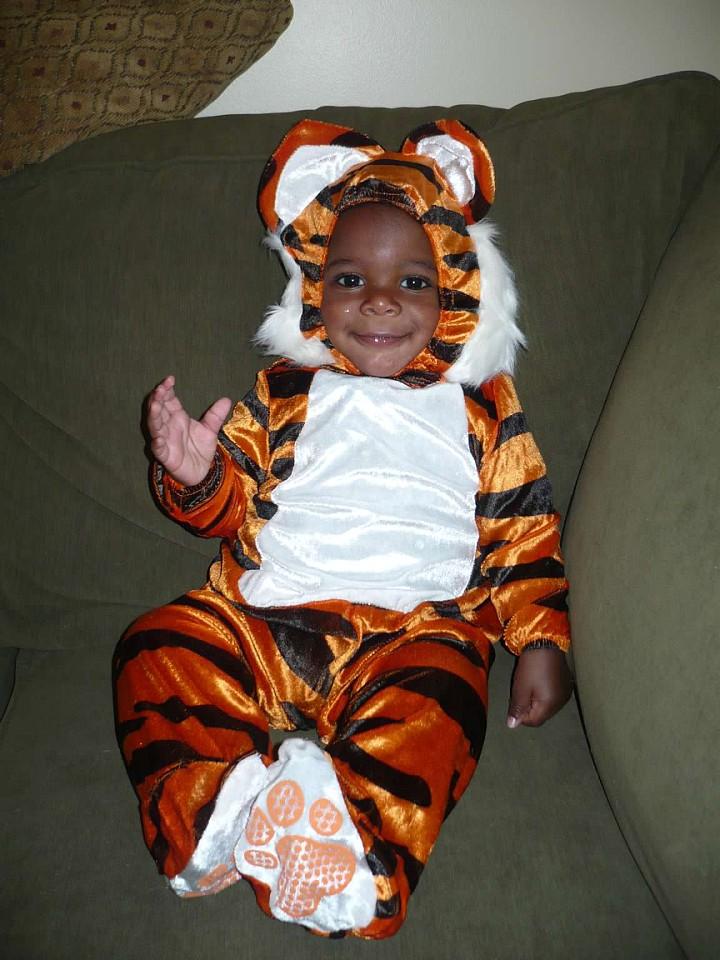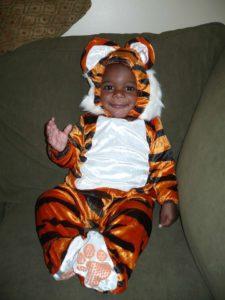 Now that I think about it, I could probably put this on Luca and talk Elle into being Jasmine! There may be one more year of adorable sibling costumes for us yet 😊
 What are your favorite Halloween costumes for siblings?