If you're planning a vacation to Walt Disney World, it can seem like the days are crawling by. How can you pass the long months before your trip AND get excited for your Disney vacation? Here are 6 awesome ways you and the kids can get in the Disney spirit and get pumped for your big trip!
Disclosure: We may earn money or products from the companies or links mentioned in this post. All opinions are my own.
1.  Movie party nights
Sure, your kids have seen Frozen 8,000 times, but have they seen all the Disney movies that are represented in the parks? Beauty and the Beast, Peter Pan, The Little Mermaid, Cinderella, Winnie the Pooh, Snow White and the 7 Dwarfs, Lilo and Stick, and Monsters Inc are featured at the Magic Kingdom. Finding Nemo has its own ride at Epcot and a show at Animal Kingdom. Toy Story and the Star Wars movies are huge at Hollywood Studios. If your kids are old enough to handle PG-13 movies, watching Avatar would help them appreciate all the immersive theming in Animal Kingdom's Pandora- the World of Avatar.
There are also character appearances from some of the older movies that your children may be less familiar with, like Mary Poppins, the Jungle Book, and the Aristocats.
With so many movies in the queue to watch, it is easy to pick a lineup and start a weekly (or biweekly) family movie party!
Make a snack or craft relating to the movie, and watch it all together as a family. Here are some great ideas to get you started: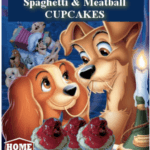 Lady and the Tramp Spaghetti and Meatball Cupcakes
Beauty and the Beast Family Movie Night Games and Snacks
2. Mickey Mail
Did you know you can have mail sent to your child from Disney World for free?
Our friends at Jones Family Travels will mail you a character autograph from Main Street, USA in Magic Kingdom! All you have to do it send them a stamped envelope with your child's name and address on the front. Your child will love finding their own piece of mail straight from Disney.
For more details on how to receive your own Mickey Mail, click here!
3. Countdown Chain
The passing of time is a pretty abstract concept for small children, and they may not be able to understand the concept of a vacation that's in the future. A physical object representing the number of days can help.
One easy way to do this is build a paper chain with each link representing a day until your trip begins. Each day that goes by, have the child rip off one link. This way they can see the chain getting smaller and understand that the trip is getting closer.
4. Park maps and Disney planning DVD
A few years ago, Disney used to send you huge fold up color maps of each park. My kids loved those maps and studied them like they were being tested on them. Sadly, Disney has since stopped sending physical maps and replaced them with online interactive maps. Kids might still enjoy the online maps, but if you want a physical paper map you will have to do some googling and printing.
Luckily Disney does still send free copies of their planning DVD, which you can request here. The DVD if pretty commercial-y and not very specific, but it could definitely generate some excitement for kids who only have a very general idea of what Disney World is.
5. Books with pics (or Youtube)
The more familiar the kids are with the specifics of the trip, the more excited they will be. Show them pictures of the resort you'll be staying at, restaurants you'll be eating at, and attractions you'll ride. Birnbaum's makes an awesome book for kids with lots of photographs of the characters and rides. It is fairly easy to read and includes cute snippets of kids discussing what they liked and disliked.
Watching ride videos on YouTube (look for POV or "point of view" videos) is another way to get the family super pumped for their upcoming thrills. These videos give a good sense of what it feels like to be on the ride. An added benefit to YouTube videos is you can gauge if young children will be afraid of an attraction.
6. Coin jar
Even if your trip is years away, kids can begin collecting change in a large coin jar. This a good exercise in learning about saving over time for a big expense, and kids will feel that they are contributing to the cause. Even better if the kids use their own change earned by doing chores instead of just throwing in Mom and Dad's lose change!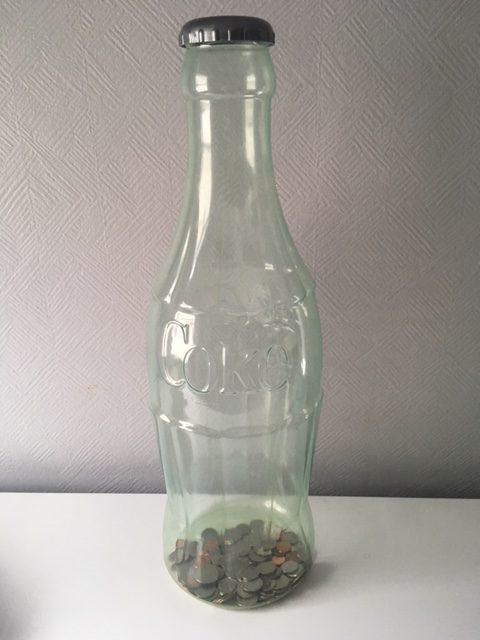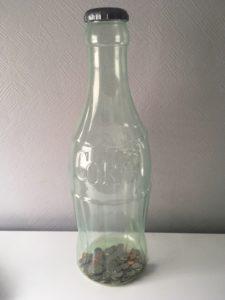 When the vacation finally gets close, take the coin jar to your local credit union to redeem it for cash or check. Then use that money to get each kid a Disney gift card for their spending money in Disney World!
Kids will love having their own "Disney money". The kids can buy what they want for souvenirs with it, and no whining to buy more stuff because when it's gone, it's gone.
How many days are there until YOUR Disney trip?
No matter how close or far, NOW is the time to get excited for your Disney vacation!