Two weeks from today, my oldest child (nine year old Tiana) and I will be headed to the most magical place on earth! My other three kids will be staying home with Daddy.
Why am I only bringing one of my kids to Disney? Because I only like this kid and can't stand those other ones.
Just kidding.
Here are the real reasons 😄
With 4 kids, it is rare to have one on one time.
Yes, I know, I wrote a post about how great it is to have a large family. On the whole I think it's a great gift to my children to give them a bunch of siblings. But just like any family size, there are negatives too.
Like how they don't even get to eat a whole apple because inevitably after getting two bites in, some sibling will cry that they want it too and we end up slicing it and sharing it.
And, it's really hard to get one on one time with Mom or Dad.
We know individual time is important, it's just hard to work into the schedule of activities, homework, birthday parties, housework, etc, etc, etc. Oh and Mom and Dad like to have date nights too.
So yeah, I'm sure Tiana doesn't get as much one on one attention as most kids do. Being alone with Mom for three days will be a pretty huge deal for her.
There's always been a baby in our family.
When I stopped to think about it, I realized my oldest has really never *not* had a baby in her life. She was a mere 16 months old when Zari was born, and then every few years after that she's gained a new sibling. So there has never really been a time in her life without babies.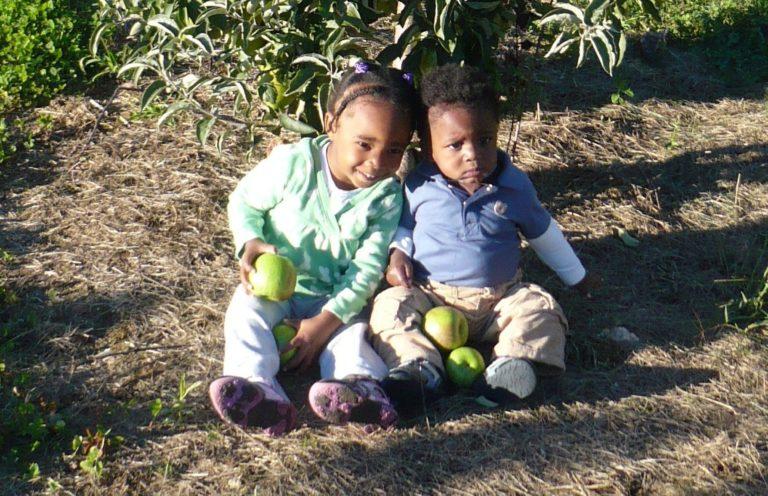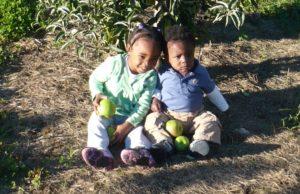 Because our family has been stuck in this eternal baby stage, there have been limitations on what we can do. With the exception of Christmas Eve, our kids have never stayed out anywhere past 7pm. We almost never go places that aren't baby-friendly, like plays, movies, trampoline parks, and pottery painting. If we do take her to one of these places, it is for her special one on one "date" which doesn't happen too often. So Tiana doesn't get to do a ton of older kid activities.
She has her own interests and I want something to be all about her.
Ever since she heard about Mickey's Not So Scary Halloween party, Tiana wanted to be there! She has a fascination with villains and all things creepy. Her siblings on the other hand have an intense fear of creepy things (especially Zari), which is why we've never gone to WDW at Halloween before.
Tiana also is my only kiddo that likes thrill rides, so a one on one trip means we'll be doing ALL the fast rides this trip! Everest, Rockin Roller Coaster, and Tower of Terror will all be firsts for her on this trip and she could not be more excited.
It will be a total change of pace for Tiana to have this time that's all about HER. Not having to balance her wishes with everyone else's. She picked the itinerary, the rides, the restaurants we're going to eat at, and the shows she wants to see. When she feels like ice cream, we'll eat an ice cream. If she wants to swim, we'll swim. Kind of the like the concept of "Yes Day".
This kid helps out a lot, and she deserves something special.
As the oldest child, Tiana is the one who most often gets asked to "keep an eye on the baby for a minute" or "go grab me the box of wipes". I realize she is a child so we try not to ask too much of her, but when we do need a hand she is quick to help.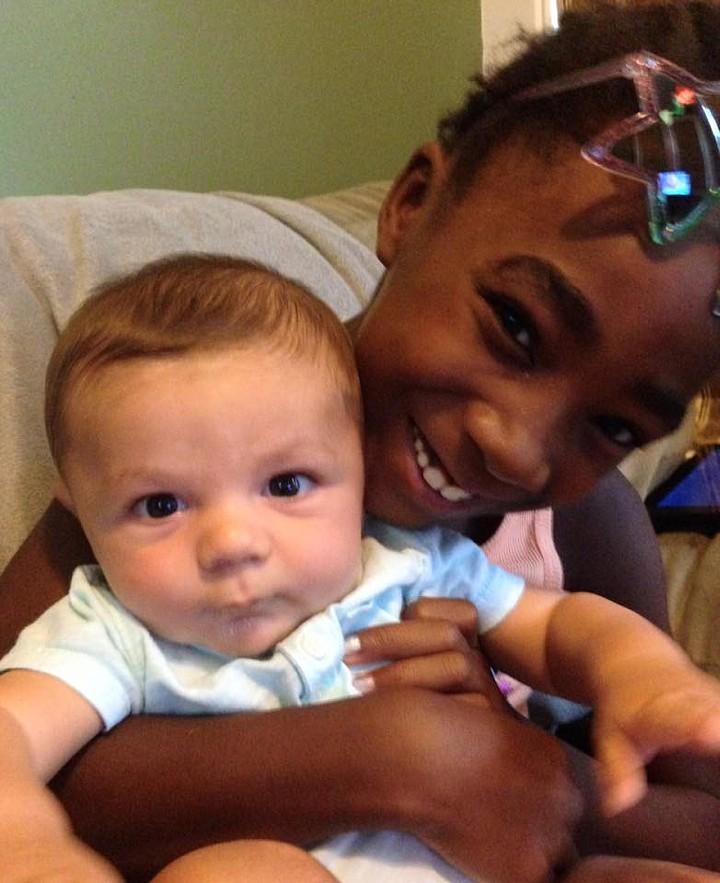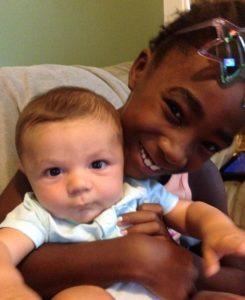 She is not a kid that's overly entitled or expects to get something in return for helping out. She's just a good kid and I want to reward her with something special that she'll really love.
We could use the bonding.
My relationship with Tiana hasn't always been as effortless and solid as it has with my other children. She came to us at a year and a half old, and attachment doesn't always come easily when adopting a child past infancy. (If you're interested in our adoption story, I've written about it here.)
I'm happy to report that our relationship has grown much stronger through the years and is pretty solid at this point. But I still feel like, of all the kids, Tiana would benefit the most from a little extra bonding.
I wish I had a chance to take a trip like this with my Mom.
Having lost my Mom when I was 20, I'm always aware of how short life is. I have a few special memories with her from my childhood that I think about often. I never did get to take a trip with just me and my Mom, but if I had I know I'd be looking at the pictures and reminiscing about it during the tough days when I really miss her.
It is super important to me that I make memories like this with my kids that they can hold onto for life, no matter how long we have together. I don't want to wait until they are adults to do special things with my kids, because who knows if we'll ever have that time.
Next year she'll be a tween, then she'll be a teen.
I hate thinking this way, but at 9 years old, my time to enjoy Tiana as a kid is dwindling! Next year she will be a "tween", a thought that overjoys her and terrifies me. While I am a big believer that any age is a great age for Disney, quite honestly I think 8-9 is the perfect age.
At her age, there is still plenty of magic for Tiana. She is still a true believer in all the unbelievable wonders. She loves the characters and wants to meet them and talk to them. I know in my heart of hearts that this is the last trip she'll be a "believer".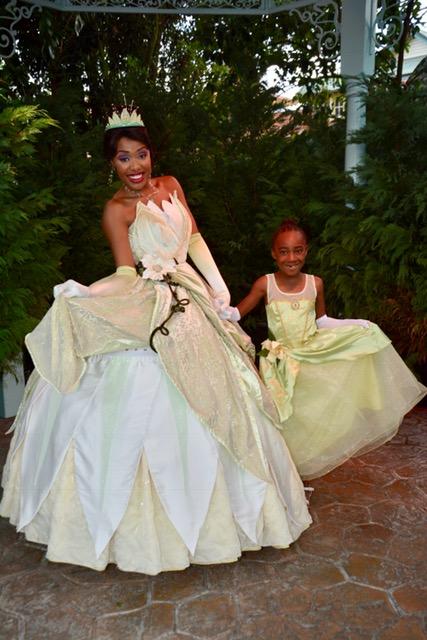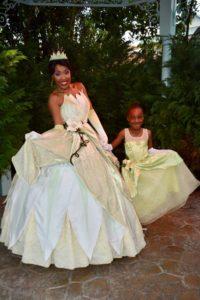 I also know there's a good chance my daughter won't want to spend time with me in a few years. Right now at 9, she still thinks Mom and Dad are cool and wants to be with us all the time. Soon we know the pendulum will swing and she'll want to be with peers instead of us.
The other kids will have their turn.
Right now it's Tiana's turn, but each of my kids will get a one on one trip with Mom when they're 8 or 9. They understand this, and it helps them to not feel slighted. Their trip can be Disney if that's what they choose, or somewhere else depending on their interests.
I'm ok with them having to wait for their turn. It's a nice lesson in delayed gratification and patience. They'll also enjoy their special Daddy time while we're away too.
Those are the reasons why I chose to bring one kid to Disney! I'm sure many will still not agree with my decision. What do you think? Would you take just one of your children on a special trip?