With holiday shopping time approaching, I thought I would put together a list of the best gifts for active children. I'd consider three of my kids "active", and one of those "EXTREMELY active" so there is a wealth of personal experience behind these picks.
Along with being great energy outlets for kids, these toys are also durable. Chances are if your child is active, they aren't exactly gentle on toys 😜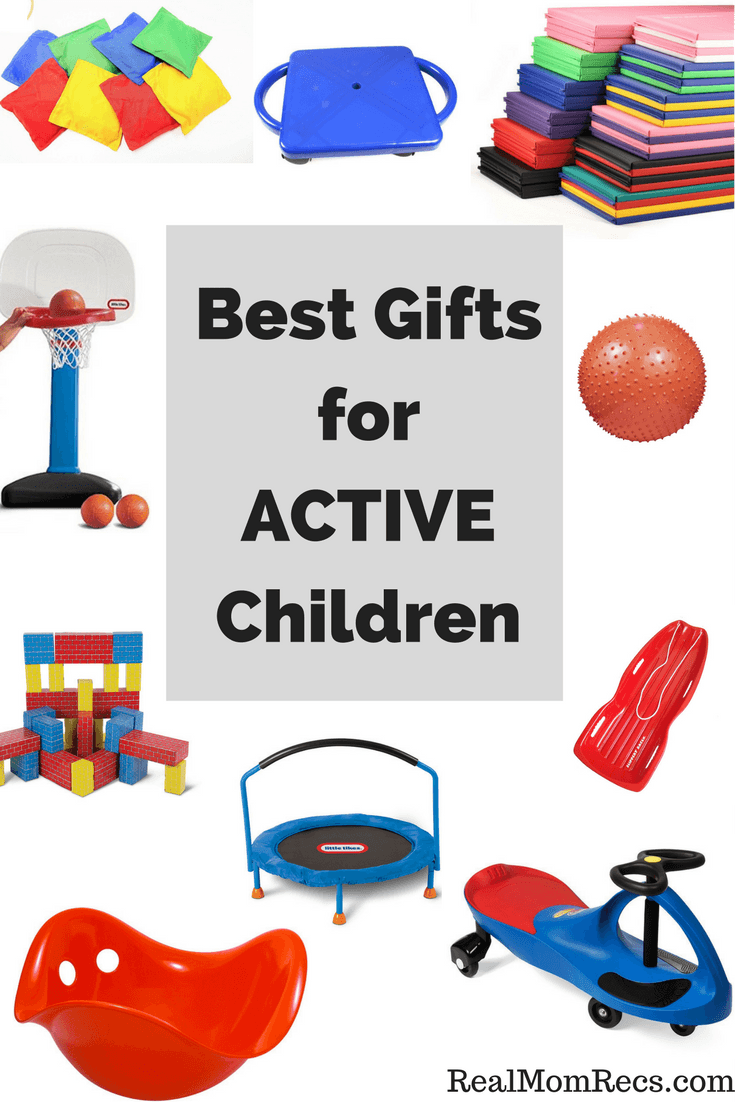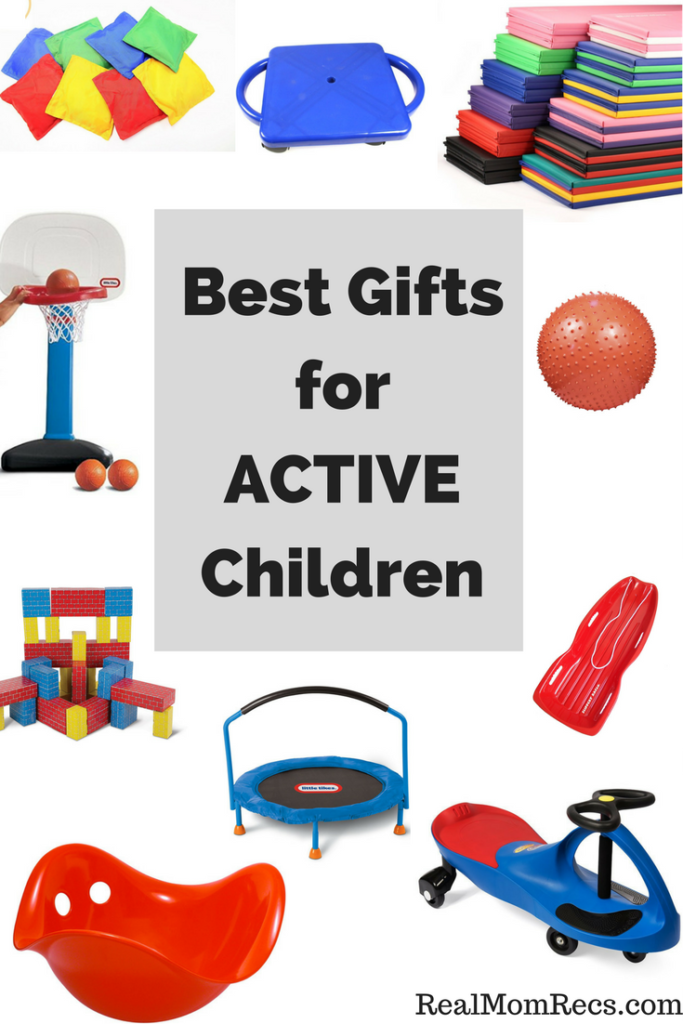 Disclaimer: This post contains affiliate links, which means if you click one of the product links, I may receive a small commission at no extra cost to you.  I have personally chosen each product in this post because of my own experience with the product and all opinions expressed herein are my own.

The Original Plasma Car: Twist, Turn, Wiggle
This was the star of Christmas the year we got it for our kids. You don't move it with your feet, but by gently swiveling the "steering wheel" back and forth. We kept it as an indoor toy because my kids have a blast driving it forwards and backwards on the smooth hardwood floors. (Yes, Mom and Dad have been known to get on it too!)

Moluk Bilibo Red

Inspire open-ended, creative and active play with the super appealing Bilibo. (It's like a kid magnet.) Kids love to sit in it, rock, and spin… and then they'll come up with 100 other ways to play with it too.
I originally bought these to use in a bean bag toss party game for one of my kid's birthday parties. They loved the game so much they continued to re-enact it for months. Since then they've come up with lots of other ways to play with them, including various forms catch, homemade cornhole, and hot and cold.
The kids can bounce that energy away on this sturdy and strong classic kid's trampoline. The handle bar is supposed to help them balance, but your kids will probably want to swing from it. Luckily this toy can take a beating.

Melissa & Doug Jumbo Extra-Thick Cardboard Building Blocks
Kids use their whole bodies when building with blocks this big. And their jumbo size creations are that much more gratifying to knock down after they're done.

Goda Anti-Burst Inflatable Massage Yoga Exercise Ball
Any exercise ball will do the trick when you need to occupy an active child, but kids who crave sensory input will especially love the nubby texture of this one. My son had one at his occupational therapist's office and couldn't get enough of it.
Pro Tip: When the child is done bouncing and it's time to relax, have them lie down on their belly while you roll the ball over their body, applying some pressure. The nubs will make this feel like a gentle massage.

Little Tikes EasyScore Basketball Set
I love toys that grow with your child. Both my 1 year old and my almost 8 year old love playing basketball with this toy! It's a staple in our playroom and won't be leaving there for years to come.

Thick Gymnastics Tumbling Exercise Folding Mats
Of all the active toys we have in our house, these simple gymnastics mats get the most use by FAR. If you need a place in your house that's safe for kids to crash and throw their bodies around, just clear some space and throw one of these mats down. My daughter also practices her gymnastics on these, but for the most part they are used for kids just going nuts!

ETA hand2mind Blue Plastic Scooter with Handles
Just like those scooters you used to play with in gym class but with handles so you don't run over your fingers. Let kids scoot around on their bottom or laying on their belly for different vestibular input.

Slippery Racer Downhill Xtreme Winter Toboggan Snow Sled – Red
If you're unlucky enough to live somewhere that gets snow in the winter, there is no better way to tire out an active kid than sledding! Let them run up and sled down that hill all day and you can bet on a good night's sleep after.
And if you've got super active kids like mine, you might be frustrated with trying to get them to listen. I love this article from Fab Working Mom Life: When Your Hyper Child Just Doesn't Listen, Try This Definitely give it a read to better understand how to get cooperation from your active child!
Looking for more gift ideas for all different types of kids in your life? Check out these awesome gift guides from some of my favorite blogs:
Paper Heart Family has The Ultimate Gift Guide for the Creative Child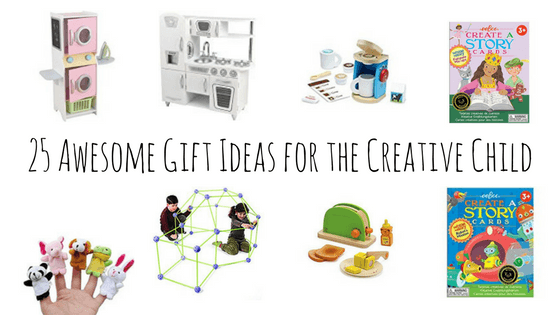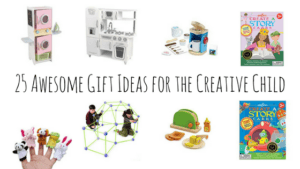 From Applecart Lane, 20 Toys that Encourage Learning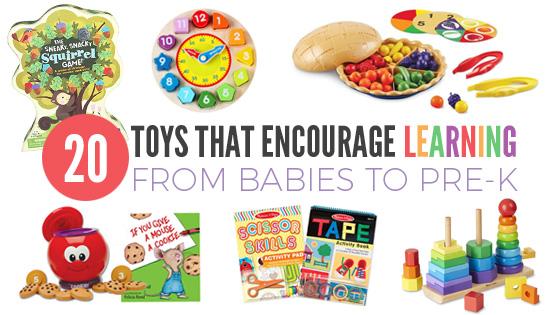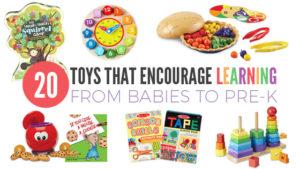 The Salty Mamas' Gifts for the Kid Who Has Everything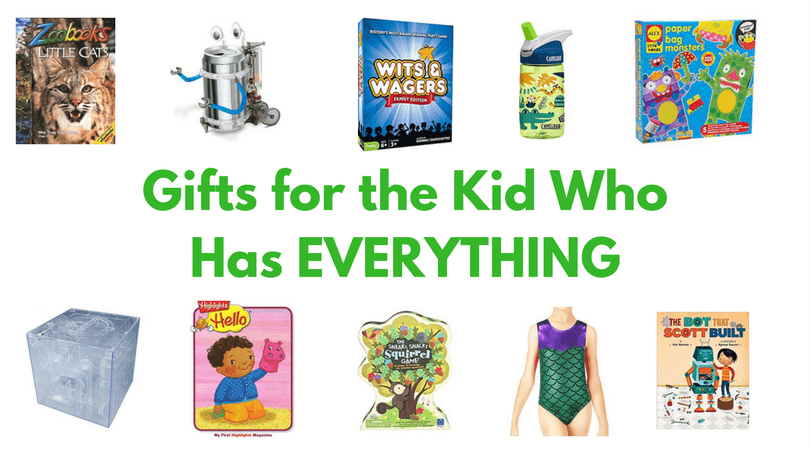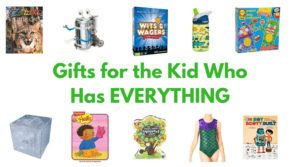 And from This Mom Life, 10 Gifts that will Calm Down and Relax Your Kid