Are you planning the ultimate Disney vacation and trying to figure out how to best manage Disney World crowds? Your ultimate guide is here!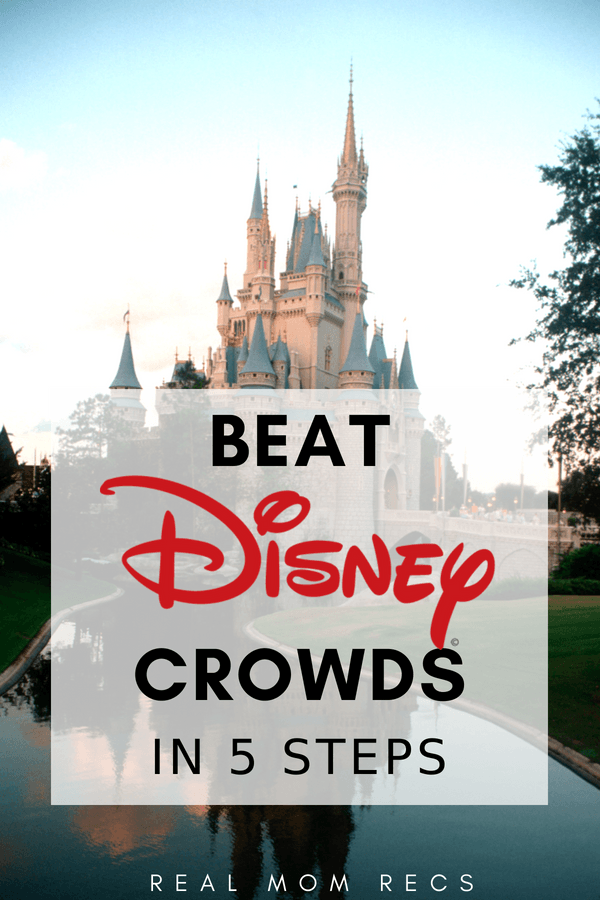 1. Go in the off season
Thinking of a Disney vacation when the kids are off of school for Thanksgiving, Christmas, spring break, or summer vacation? Unfortunately, so is the rest of the world! These are when you will find peak crowds at WDW.
The week from Christmas to New Years sees the absolute highest crowds of the year, frequently causing Magic Kingdom to close due to capacity (Magic Kingdom holds an estimated 100,000 guests!) Even minor holidays like Columbus Day and Presidents Day will surge crowds for that week.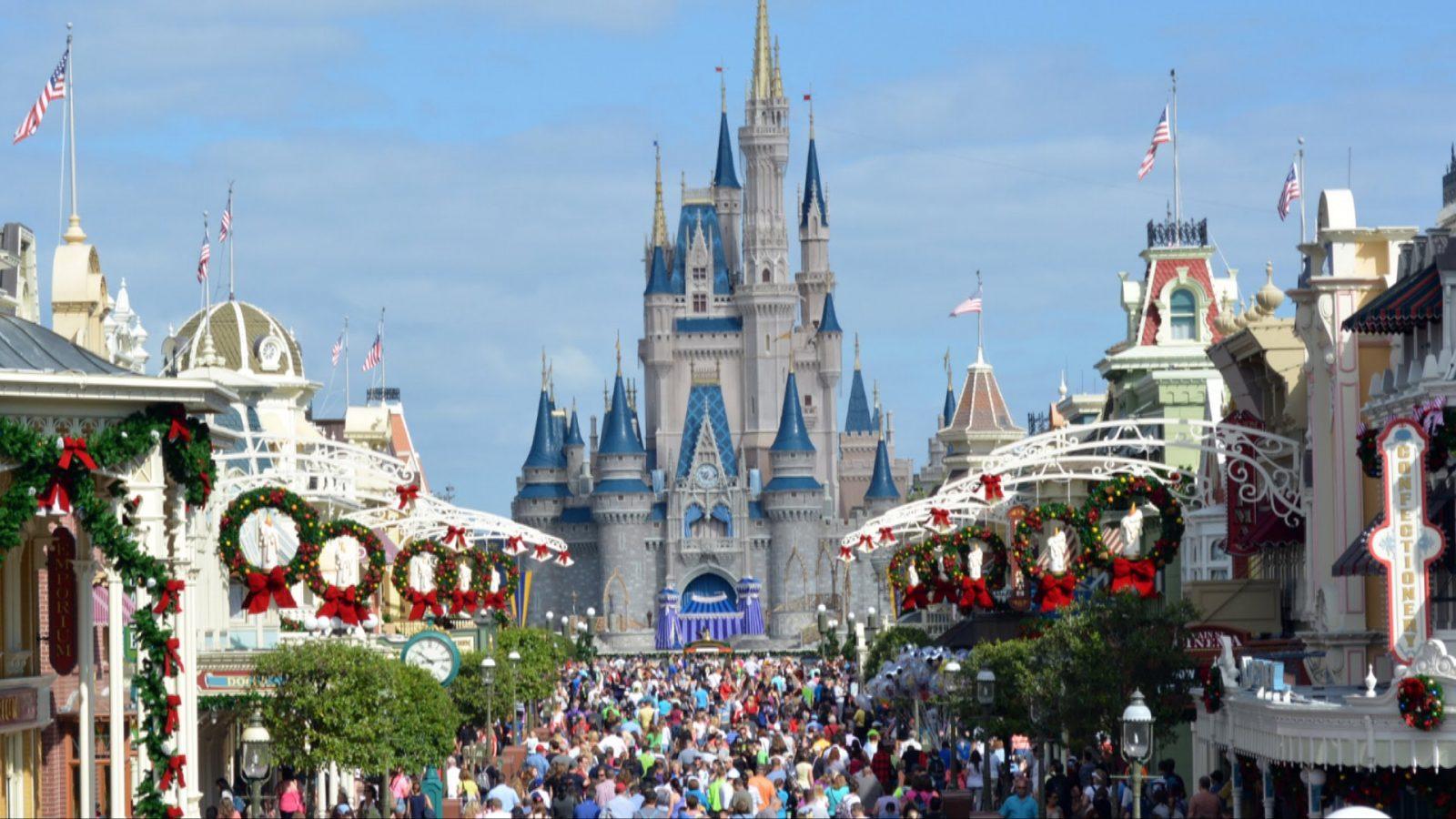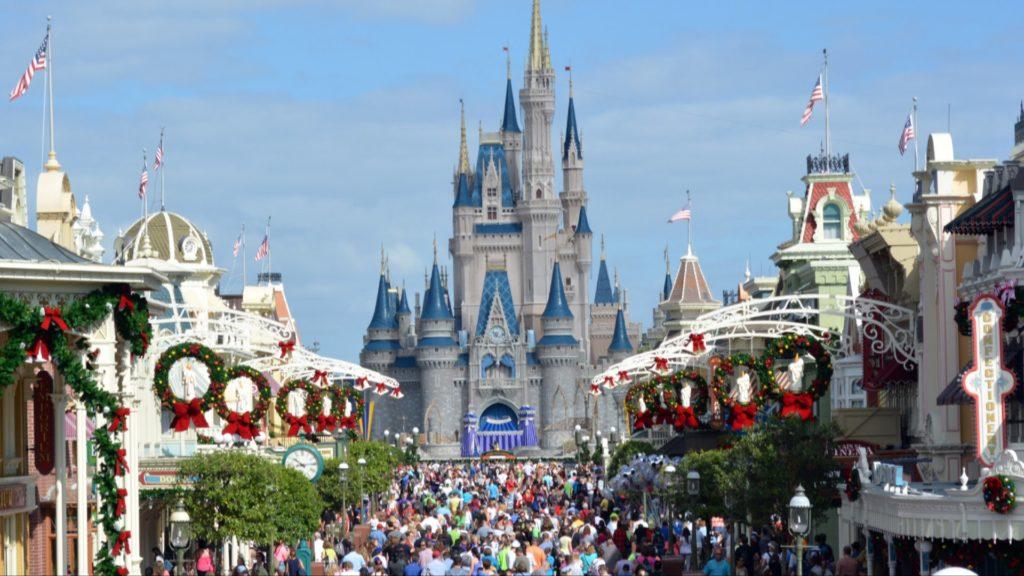 Christmas crowds at WDW Photo credit: MouseSteps
Are you telling me to take my kids out of school?
That's a personal choice that depends on a lot of factors. Consider things like: how many other absences your children have, their age, ability to catch up on missed work, and the school's policy on absences. It may or may not be a good choice for you.
Also consider how big a vacation this will be for your family. Is this your one and only Disney vacation where you want to fit as much in as possible? Or do you go every year and plan on taking it easy?
If you're still on the fence, sit down and look at your child's school calendar. Are there any days off that most of the country won't have off? A random fall break, teacher development days, or February recess? That might be your opportune time to go without missing as much school.
What if I have no other choice than to go during these peak times?
In my book, a crowded day at Disney World still beats a regular day at home. If you must go during high crowds, follow each my other points to the letter, and make the best of it.
So when is the best time to go according to Disney World crowds?
Gone are the days when the parks are ever "empty". Even during the low crowd times of year you will see substantial wait times for the most popular rides. But the average wait times will be significantly lower if you go in: January, February (except the week of President's Day), April (except Easter week), early May, late August, September, October (except Columbus Day), November (except Thanksgiving week), and the first half of December.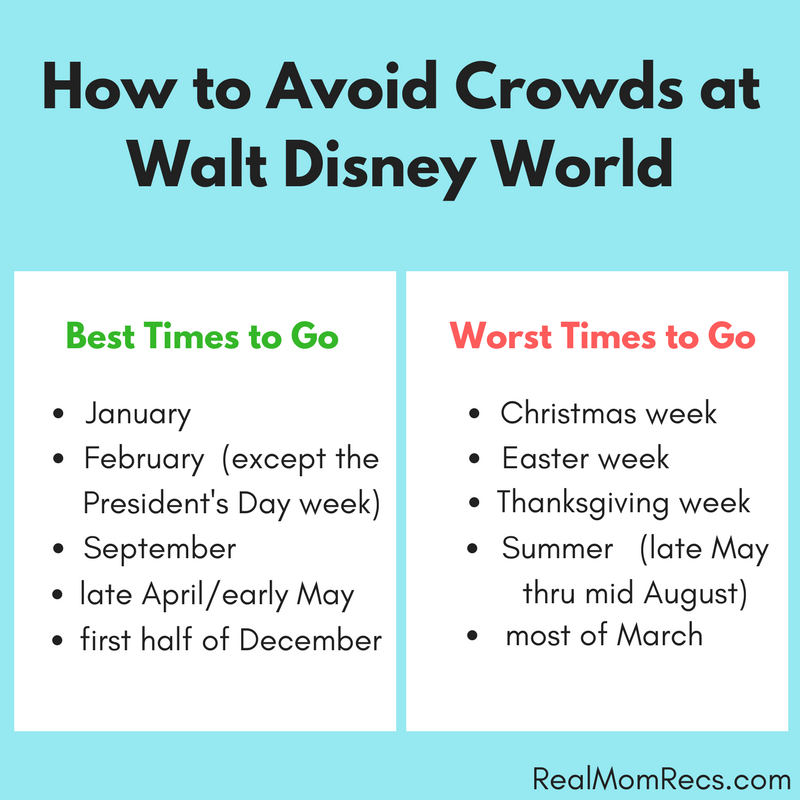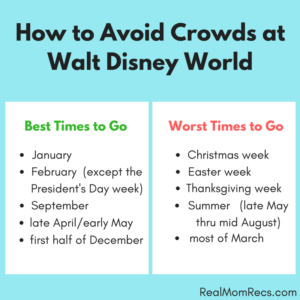 For more specifics, including which park is the best to go to each day, I highly recommend Undercover Tourist's crowd calendar.
2. Avoid the park that has Extra magic hours
You're staying in a Disney hotel and you want to take advantage of all the perks. I get it. But the key to avoid crowds is to zig when everyone else zags.
For those who don't know, each day one of the four parks has "Extra Magic Hours", or EMH, meaning it opens early or stays open late for guests who are staying at a Disney hotel. People love to feel like they're part of something exclusive! They also want to take advantage of all the perks that go along with the big bucks they dropped on their Disney hotel. That means the park that has Extra Magic Hours is going to be the most crowded park that day. Avoid that park!
The funny thing is, most people don't even end up at the EMH park during the bonus hours. They either end up sleeping through the early morning hours, or being too tired to stay out for the evening hours. But people still see EMH as Disney telling them which park to go to that day, and they listen!
The only exception to this rule: There is ONE situation where I recommend EMH parks. If you have park hopper tickets, and you actually get up early enough to enjoy the early morning extra hours, by all means go to the that park for those hours. You will enjoy a couple low-crowd hours. Then, once the rest of the pack arrives, hop over to a less crowded park.
3. Rock rope drop
In the first hour the park is open, you will be able to accomplish as much as you would in 3-4 hours in the afternoon. Unless you are a family of super late risers whose vacation would be ruined by setting an alarm, I'd recommend putting the effort in to arriving at the park 30 minutes before it opens.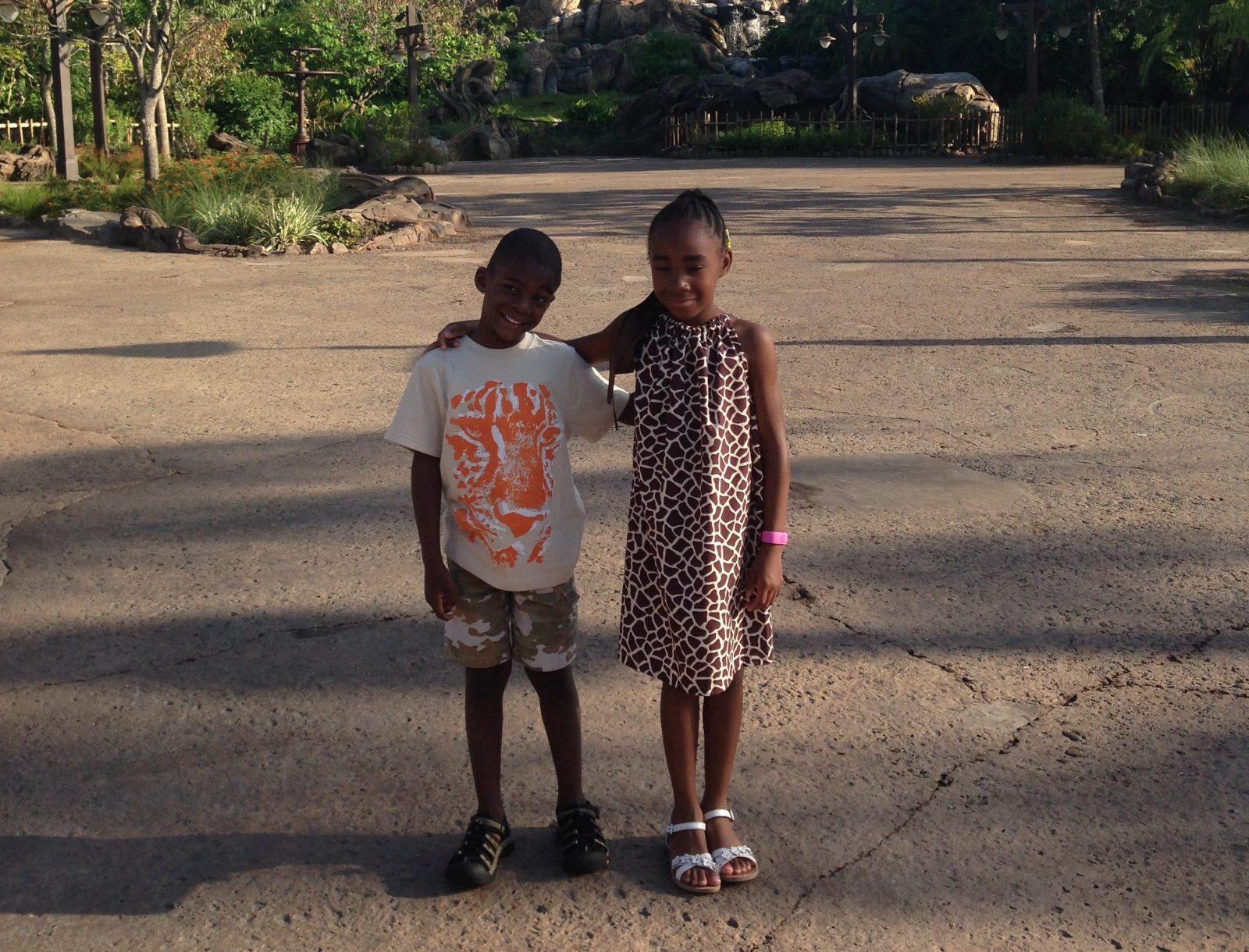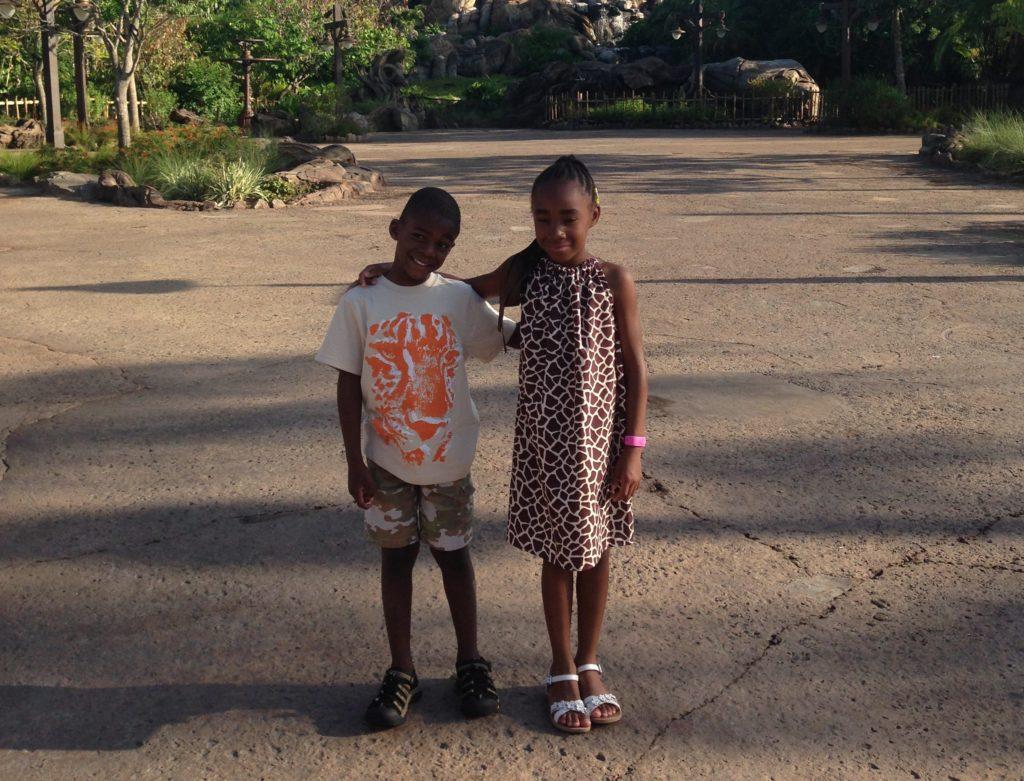 Tips for making Rope Drop work for you:
Carry breakfast with you and eat it outside the park entrance while you wait for it to open. We get groceries delivered through Garden Grocer so all we need to do is grab a banana, yogurt, granola bar, or single-serving dry cereal box and throw it in our bag.
Don't light the candle at both ends. Plan your days so the ones that start early, end early. It's not enjoyable to try to do parks from open to close, especially if you have little ones.
If you are trying to do morning and evening hours, make sure to take that afternoon nap/break.
4. Use FastPass wisely!
I have an in-depth post about Fastpass, but here are just some quick highlights:
Do NOT miss your booking window to select FastPasses! Book your FastPasses 60 days from your check-in date if you're staying on Disney property, or 30 days from the start of your trip if you're staying off site. Log on to MyDisneyExperience to book your FastPasses starting at 7am EST.
Hit that sweet spot when selecting the times of your FastPasses. You don't want to use them the first hour or two in the morning, because crowds are already low then. Wait too late in the day, and you won't be able to take advantage of the extra FastPasses you can get after using your initial three.
11am to 2pm is generally the ideal time to book your FastPasses.
It's also critical that you're making your selections wisely. Your kid might love It's a Small Word, but don't waste a FastPass on it! Use your FastPasses on attractions that have the longest waits so they save you the most time.
FastPass priorities for each park:
Magic Kingdom
7 Dwarfs Mine Train
Splash Mountain
Space Mountain
Peter Pan's Flight
Big Thunder Mountain Railroad
Enchanted Tales with Belle
Epcot
Frozen Ever After
Soarin'
Test Track  (note you can only choose ONE of these three due to the tiering system)
Spaceship Earth
Mission Space
Character Spot
Animal Kingdom
Avatar: Flight of Passage
Na'vi River Journey (choose ONE of these two due to tiering system)
Expedition Everest
Kali River Rapids
Kilimanjaro Safari
Hollywood Studios
Rockin Roller Coaster
Toy Story Mania (choose ONE of these two due to tiering system)
Tower of Terror
Star Tours
Frozen Sing Along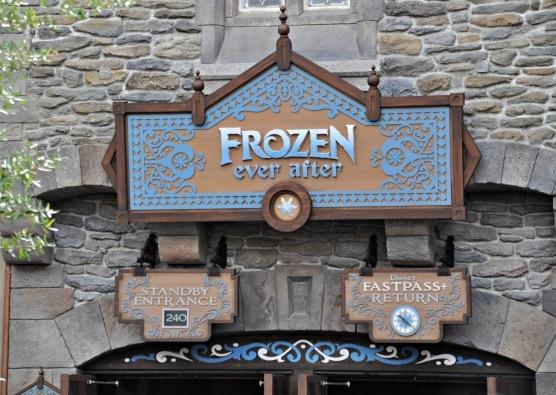 Not sure if your children are tall enough for these popular rides? I've outlined every height restriction in Walt Disney World as well as which rides are potentially scary for children or may induce motion sickness!
5. Make a quick getaway
Last but not least! Some of the longest, most stressful lines are not for attractions at all, but for buses back to your hotel after the park closes. After the evening spectaculars, you along with tens of thousands of others are all trying to exit at the same time. When you've had a long day and the kids are falling asleep in their strollers, the last thing you want to do is get elbowed in a sea of people and have to wait an hour for a bus back to your hotel. Here are some tips for an easier getaway:
Strategically place yourself near an exit
The train station balcony by the exit of Magic Kingdom is a great place to watch fireworks and puts you right by the exit for an easy getaway. Another good option is the hub at the beginning of Main Street by the flagpole. This is also a good place to see the parade.
At Epcot, you can watch Illuminations from the entrance to World Showcase (by the two merchandise buildings) and you'll make it out of the park before the herd.
Take a different route to the exit
If you do find yourself by the castle for the fireworks, here is a trick to get to the exit faster. Most people don't know that the shops all along Main Street are interconnected on the inside. When everyone is making their way down at a snail's pace, you can walk right through from shop to shop.
Epcot has an advantage because it has two exits. In addition to the main entrance, there is the International Gateway located in between the France and UK pavilions of World Showcase. For anyone staying at the Boardwalk, Yacht Club, Beach Club, Swan, or Dolphin hotels, this exit puts them at an easy walking distance to their hotel. Even if you aren't staying at one of these, exiting via the International Gateway and then calling an Uber to your hotel might be a good option for those looking to avoid a crowded bus.
Consider getting an Uber
Getting around Disney World via Uber can be a great option if you're in the time crunch. Typically rides from place to place within the World will cost $8-$13.
Be sure to download the Uber app before your trip if you've never used an Uber before. This will save time and have you all set to go when you're leaving the parks.
If you want to get $5 off each of your first 4 Uber rides, (and support Real Mom Recs!) use the code johnp37188ue when you sign up for your Uber rider account.
If you're taking an Uber from Magic Kingdom, you'll need to meet it at the Transportation and Ticket Center. Only Disney authorized vehicles can drive right up to the entrance of the park.
For those who need a car seat, it is possible to order an UberX with a car seat for about $8 more than the regular rate.. Check out Uber's website for more details on this.
Disney has also partnered with Lyft and launched the new Minnie Van service but at this time it is only available to guests of the Boardwalk, Yacht Club, and Beach Club. I will update if/when they expand to all the resorts.
A final note about Disney World crowds
Don't be that parent that lets the stress of crowds ruin a good time for you and your kids. Some amount of people-herding is inevitable during this type of trip. The more relaxed you are about it, the better your children will deal with it, too.