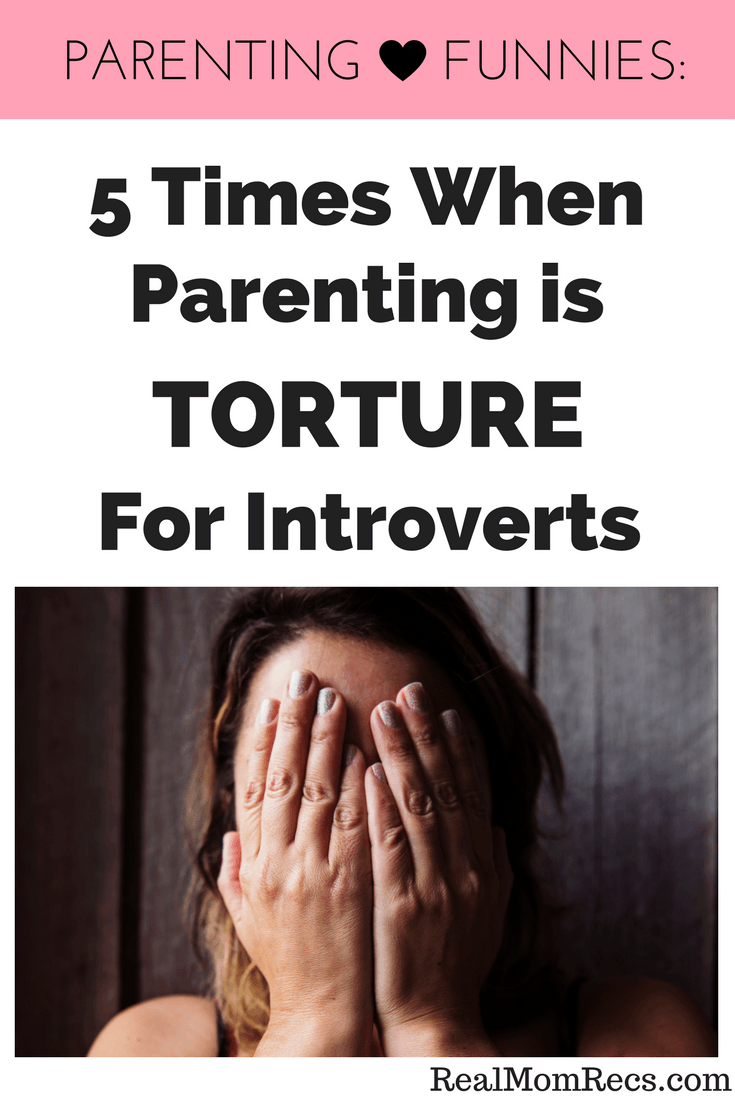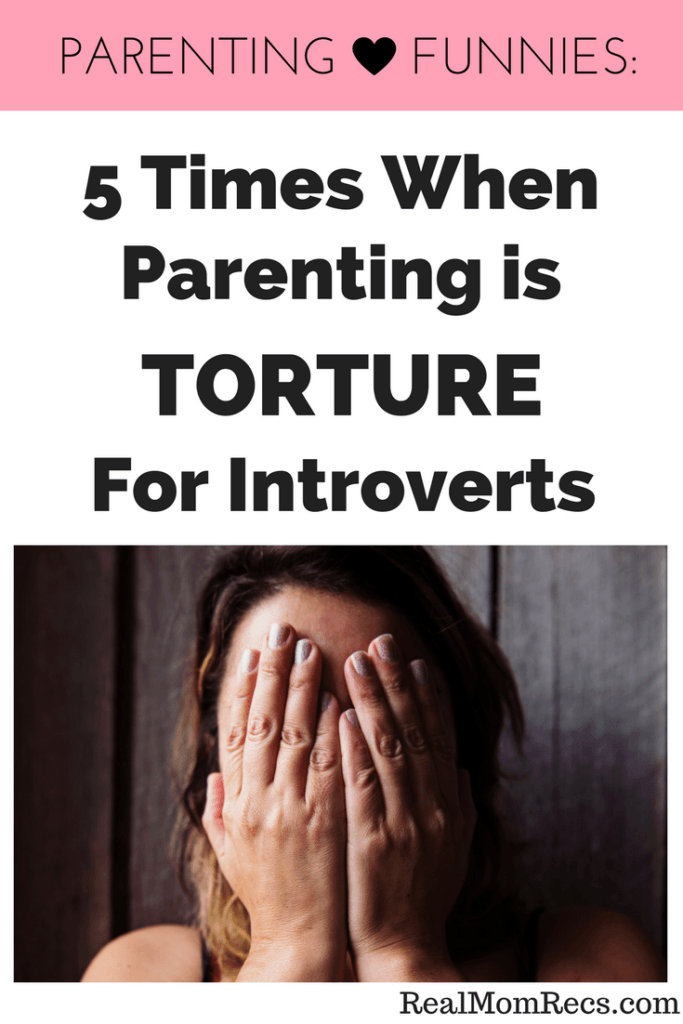 Growing up as an introvert, there were plenty of times I wished for a hole to open up in the floor for me to crawl into. My birthday? Sure, I liked a party, but having all my friends sing to me and watch me open presents was bordering on traumatic for me.
One of my earliest childhood memories involves being tortured by my own shyness. I was in preschool and a musician had come to visit our class. He sang a song that went around to each child making a rhyme with their name. As I realized that it would eventually come around to me, I waited in horror while counting the number of children I had before me. By the time he sang "willaby, wallaby Waitlin, and elephant sat on Caitlin", I thought I would just about die from humiliation.
In school I hated any project I had to do that involved speaking in front of the class. I also hated group projects where the group members were assigned, forcing me to talk with people I didn't know.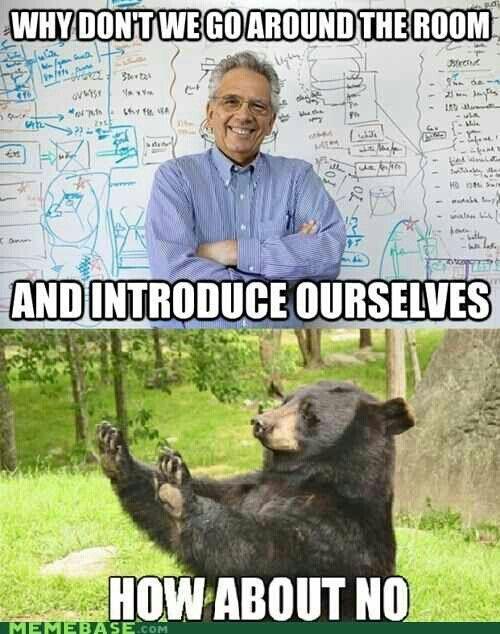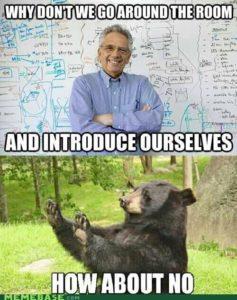 While growing older in some ways forced me out of my shell, my natural temperament has always been to keep my distance from people I don't know well and to uphold a measure of privacy.
Then, motherhood came a knocking.
With it, a barrage of unwanted attention from family, acquaintances, and strangers alike. Here are 5 times parenting was pure torture for me as an introvert.
1. Late pregnancy
Why is it that common societal norms of politeness and personal space go out the window when a woman is growing a child?
Suddenly, people who would never give me more physical contact than a handshake now think it's ok to touch, grab, even rub my belly. The exact place where I'm feeling the most protective and vulnerable! Who decided that's ok to do?
Then there's the comments. Pointing out parts of my body that are changing, as if I'm not acutely aware of them myself. Making comments about how big or not big I am, picking me apart like I'm a piece of livestock for sale.
By the end of pregnancy I dreaded ever leaving my house because I felt like I made a scene everywhere I went. The icing on the cake was a grocery store cashier who asked me how far along I was. When I replied "38 weeks", she came back with "better have someone else do your shopping for you, you look like you're about to break your water right here in the store!" So sorry my big pregnant existence is stressful for you!
2. After giving birth
The torture doesn't stop for introverts once the pregnancy is over. Actually, it's only the beginning.
After you give birth, everyone wants to know the story of your hoo-ha. There is no such thing as privacy when birth is involved. "C-section or vaginal? Did you need stitches? DID YOU RIP ALL THE WAY THROUGH TO YOUR BUTT???"
Or another classic: "Did you poop when you were pushing? No? Oh you probably did but you just didn't know it."
Not long after all vagina and excrement-related questions cease, it will move to your breasts.
"How is breastfeeding going? Are your nipples cracked? You know you're supposed to pull on them and toughen them up before giving birth."
If you ever felt like you had privacy and dignity, kiss it goodbye because that's all over now!
3. The toddler stage
Nothing is more attention-grabbing than an adorable, loud, and mobile toddler. From the young toddler wrecking displays in the grocery aisle, to the older toddler demanding an answer to "WHY IS THAT LADY SO FAT?" they are constantly drawing attention to themselves in public. And all that attention quickly turns to Mom.
Then there are the dreaded toddler activities. As much as my homebody self would love to stay home with my little ones, my toddlers were way too active and had to be kept busy. But at that age they are too little to do activities their own, which means I have to join in. Sitting in a circle of parents singing itsy-bitsy spider finger plays is exactly the type of thing I find humiliating.
4. Birthday parties, sports games, and school pickups
Pretty much anytime there's a group of parents standing around waiting, I'm going to be awkward. It comes from being forced to stand near a group of people that I only know as "Ella's mom" or "Probably Jacob's Dad". I might know who they are, but I don't know them enough to have a meaningful conversation with them. And I'm an absolute nightmare at small talk. I either over-share or can't come up with a thing to say.
Since I avoid small talk, people perceive me as being cold at best, or snobby at worst.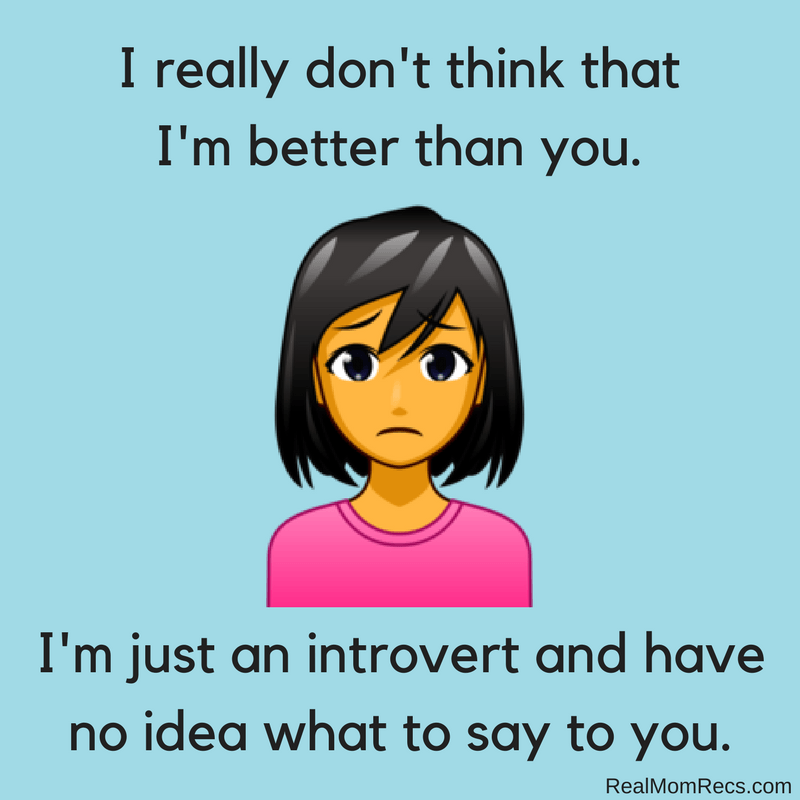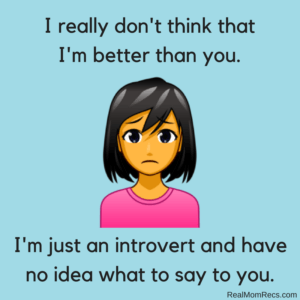 5. Parent-teacher conferences
Even when my kid has the kindest and most personable teacher, I dread parent-teacher conferences. This person knows my child well, which feels like the equivalent of knowing the contents of my underwear drawer or medicine cabinet. I'm fully aware that they know quite a bit about me, but I don't know exactly what they know. This state of vulnerability makes me uneasy.
Another part of the awkwardness involves my children not following the rules. Inevitably, the teacher is going to tell me about times my child misbehaved. I never know the correct response to this. "I'm sorry"? "He also doesn't listen at home"??
My last parent-teacher conference went something like this:
Teacher: Your child only seems to put effort into classwork when he decides it's interesting to him.
Me: Yes, it can be difficult to get him motivated.
Teacher: Do you have any ideas of how to keep him engaged?
Me: Umm.. you could try to make your lessons more interesting? *facepalm*
Other difficulties with parenting for introverts
Introverts need a certain amount of alone time every day to center themselves. Small children need alone time approximately never. And for me, with 6 of us living under the same roof, there is no such thing as alone time.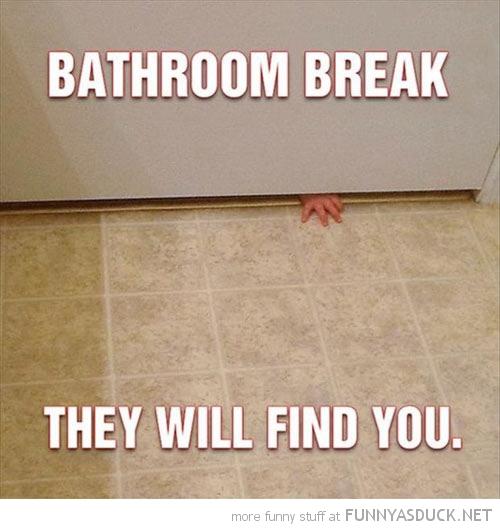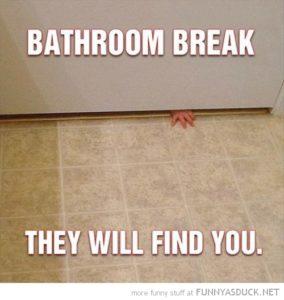 Children are also curious and inquisitive. Parents are constantly barraged with questions, sometimes the same ones over and over. Unlike some people, *cough* my husband *cough cough*, I don't tune them out and not answer their questions. I reply to every last one. By the end of the day I feel like I have not stopped talking for the last twelve hours. It's exhausting for anyone, but especially for introverts who need quiet to reflect.
Lastly, your love for your children will compel you to do things you absolutely hate. Starting in preschool, my children's school has invited parents to surprise their child's class on a random day by coming in to read a book, aka the "mystery reader". I would be happy to help the class in a way (seriously ANY other way) that doesn't involve 20 children and three teachers listening to me read out loud. But my oldest child gets so excited at the thought of me coming in to her class and surprising her, I feel guilted into doing it every year.
My children are still young, so I'm sure there is more torture on the horizon for this introverted mom!
Are YOU an introvert parent? What has been a struggle for you?
Leave a comment (under the post title!)