What makes a baby shower special? Celebrating the impending arrival with friends and family, of course. But an adorable theme that is full of cute details adds that magical touch that makes every guest say "aww!" Here are 13 sweet and unique baby shower theme ideas to inspire your next party.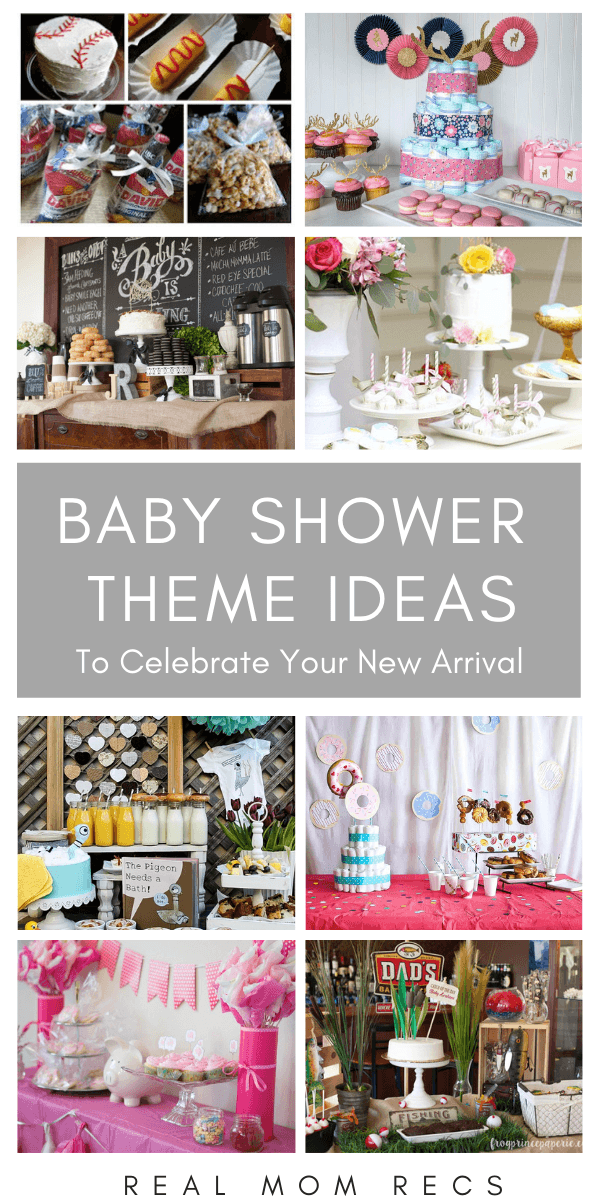 (Click any image to see a detailed post with more photos of the theme!)
BALLOON THEME BABY SHOWER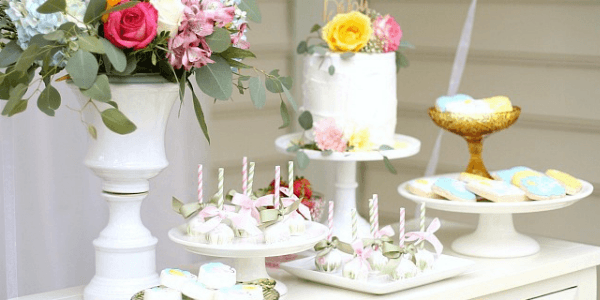 This gorgeous shower theme has a vintage, understated feel and works great for a boy or girl. The balloon details are easy to incorporate into the food, on the invitations, and of course decorating with lots of balloons!
OWL THEME SHOWER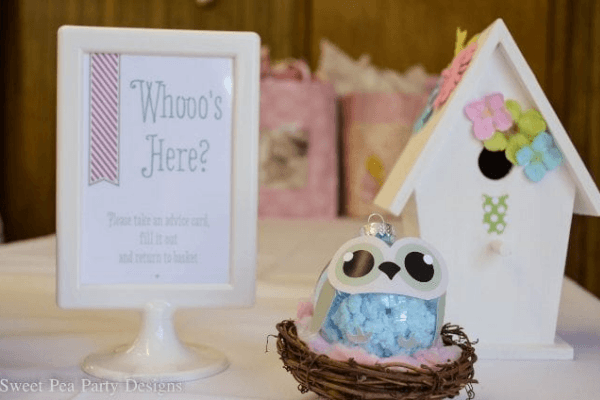 Owl themed everything is so popular right now, this one is an easy theme to execute. Lots of circle-shaped food lends itself to being made into an adorable owl face, plus you can use all the puns with "hooo" (who).
JOHN DEERE THEME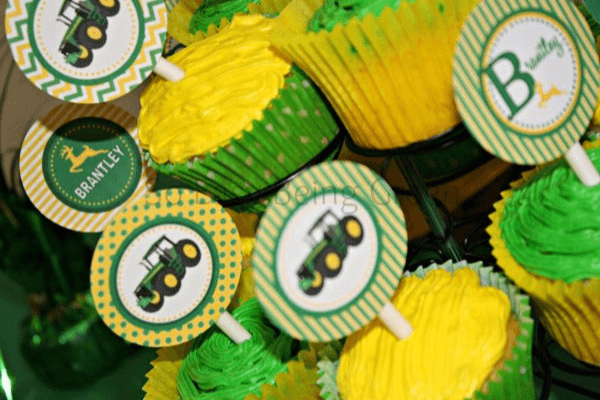 It doesn't get much more unique than this! Perfect theme for parents-to-be who are a little bit country, especially if they are expecting a boy. Yellow and green cut outs and toy tractors used as balloon weights are obvious details, but you can come up with a lot more!
THE SECRET GARDEN BABY SHOWER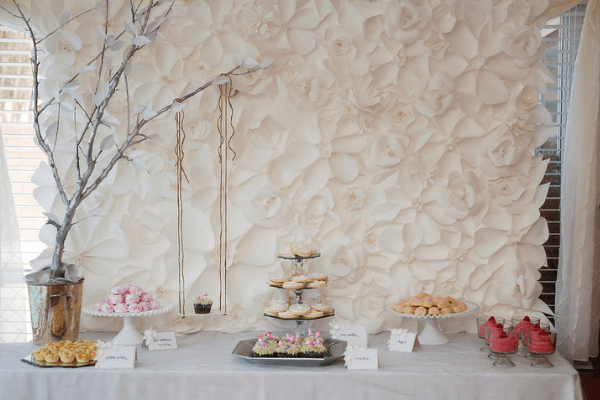 Lots of delicate paper flowers and whimsical details make this secret garden baby shower beautiful. Incorporating whites, greens, and pastels also help incorporate the garden feel.
BASEBALL BABY SHOWER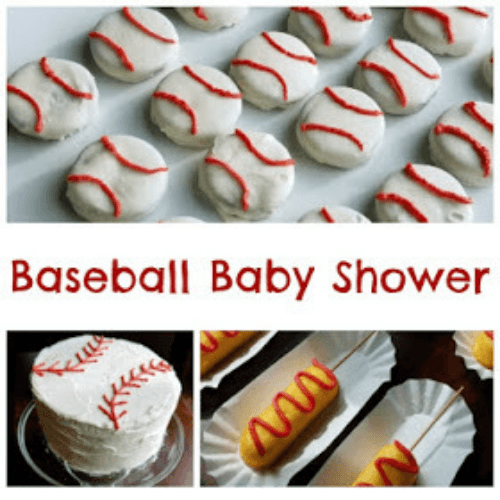 Take me out to the ball game! If you're a sports fan expecting your own little slugger, this is the theme for you! Classic white and red will be your go-to colors, and of course all the ball park food. Hot dogs, peanuts, cracker jacks and throw in a baseball trivia game for a fun time for all.
OH DEER BABY SHOWER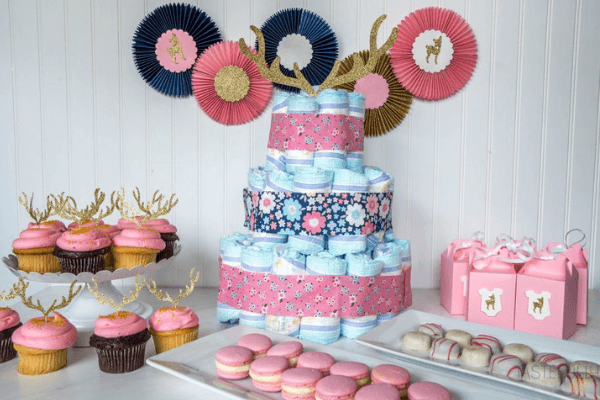 You don't necessarily think "girl" with a deer-theme party, but I absolutely love how this pink, navy and gold theme nails it! The antler cupcake toppers are just adorable and made DIY with a cricut. The treat boxes with the little deer onesies are DIY too, so if you are crafty be sure to check this one out.
COFFEE AND CRAVINGS SHOWER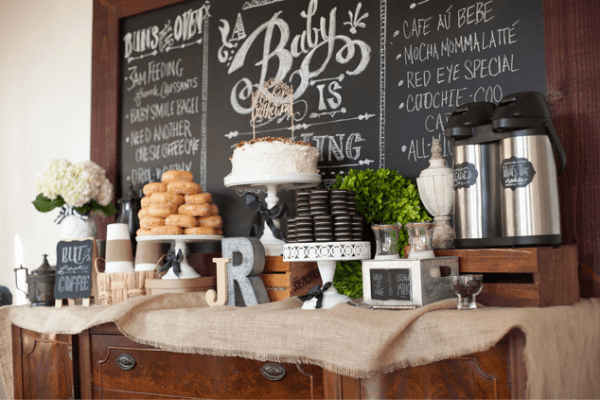 This is a fantastic idea for a mom-to-be who isn't into cutesy little baby things. Instead, throw her a shower featuring the things she loves instead! This hostess made it about coffee, cravings, and Cabernet! The end result is a mature party celebrating their friend and her joyful occasion.
FISHING THEME SHOWER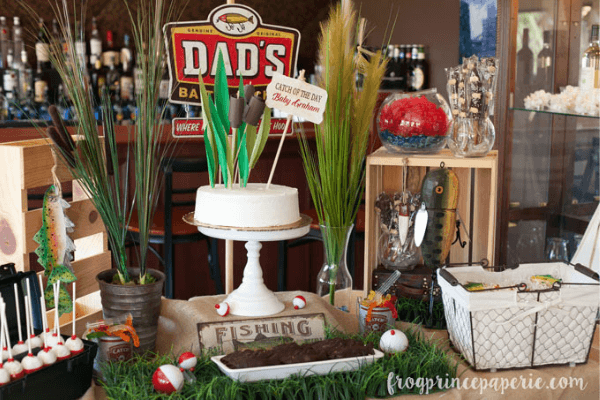 Have a nature-loving couple to throw a shower for? This fishing theme is original and so much fun. This particular hostess did an amazing job of bringing the outdoors indoors for this shower! The reed centerpieces completely nailed the look and feel of going fishing.
THE PIGEON: A BOOK THEME SHOWER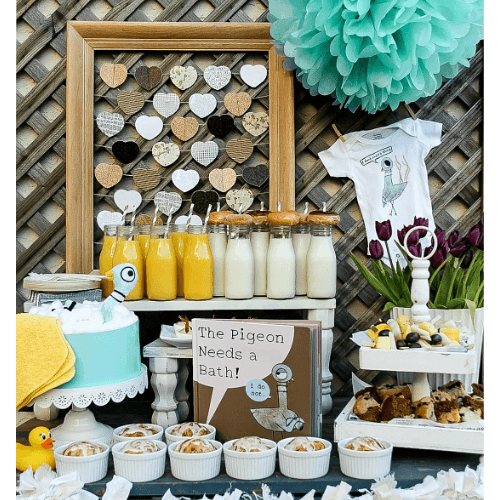 If you have kids already, I'm sure you're familiar with the uber-popular Pigeon books by Mo Willems. (I know my kids are obsessed with them!) For a creative baby shower theme idea, this hostess threw a Pigeon-inspired book theme baby shower. Bonus perk of a literary theme baby shower? You'll get lots of children's books as gifts to start of the baby's book collection!
RUSTIC WOODLAND BABY SHOWER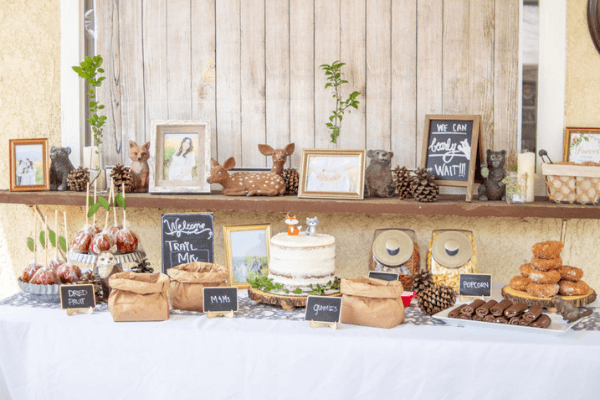 Following in the footsteps of the "shabby chic" wedding theme craze is the "rustic woodland" baby shower boom! Little woodland deer and foxes are irresistible, and it doesn't get much easier than decorating with pinecones and greenery you can find in your own backyard. Add some trail mix and other earthy snacks, and you've pulled off this shower theme.
DIAPERS AND DOUGHNUTS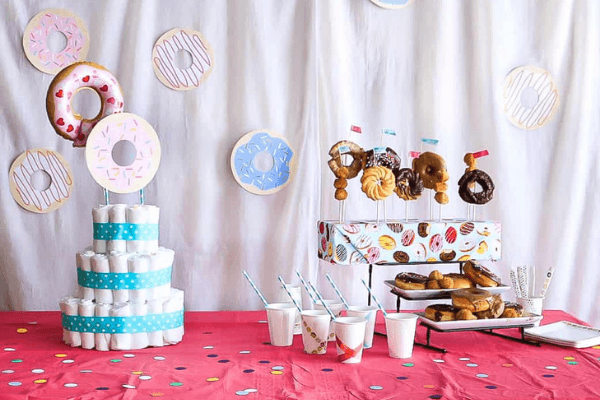 Let's be real for a second. What pregnant woman isn't going to get excited over doughnuts? And if you're planning a "sprinkle" (a smaller shower typically done for second babies or beyond), you have a great pun to work with in sprinkled doughnuts. This shower was a sprinkle where the host requested diapers as gifts, so the theme worked out perfectly with doughnuts and diapers!
For this theme, you can really have fun with pops of bright colors. Sweet treats, fun colors, and polka dots are the decor for a delightful doughnut themed party.
BABY BOY-AGE TRAVEL THEME
If you're hosting a baby shower for a travel loving mama-to-be who is expecting a boy, you'll definitely want to get ready to "Baby BOY-age!" This baby shower is full of international flavor and fun. Blue and red give it that jet-setter airline feel, and you could incorporate the guest of honor's favorite travel destination in the food and decor.
THIS LITTLE PIGGY BABY SHOWER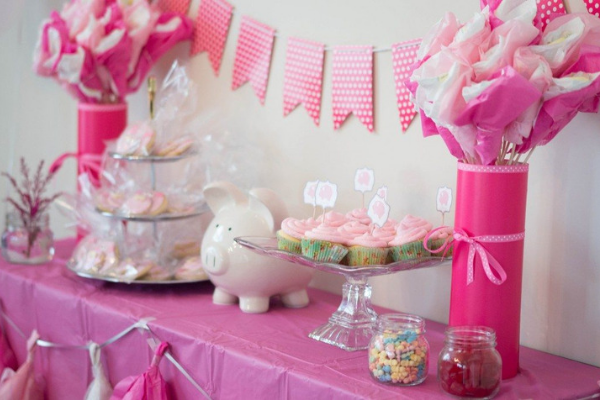 Is it just me, or does it seem like there are more boy-related themes out there? Let's get some pink on the page with this little piggy theme. Don't be afraid to mix different shades of pink together to achieve the look. This post includes directions to make adorable pig cookies too!
Do you have other great baby shower theme ideas?
I would love to hear about them in the comments!
Are you pregnant?
Don't miss my top tips for new moms and my popular baby name lists.